Pep-Talk Tuesday {What You Do Is Important}
November 20, 2012
A couple months ago I was sitting on the couch being a really big baby. After much prodding like usual, I explained to my inquiring husband that I felt my job was a frivolous one. Despite working the hardest I've ever worked in my life, while having to learn so much about running my own business, and working on weekends when it feels like everyone is resting, at the end of the day I was feeling guilty and sorry for myself because my job felt unimportant. Honestly guys, here I was sulking to myself because there's people cooped up in labs fighting cancer and people trenching through floods to get food to hurricane victims, and I'm over here cutting thorns off of roses so the peonies in the latest centerpiece mock up won't feel so lonely. Oy.
My husband being the incredibly wise and handsome piece of man he is told me, "But babe, you ARE important! You are helping people stay sane and as stressfree as possible on one of the biggest days of their lives. That counts for something, that has to count for a lot, right?" And wham it hit me straight in the face like a healthy dose of gold glitter. I am important to my clients. I'm important to my client's parents. And I do important work for the people who see the value in what I do. You know what I really love about weddings and being a part of them? It's a tiny window of opportunity for all involved to feel something so greatly beyond comprehension. I get to seize that small time frame and fancy it up beyond people's expectations.
This was something that held me back internally when I first started my business. Instead of running forward, eyes focused on the goal at hand, I was running at half-pace, trying to focus on what everyone else was doing, namely my classmates who were finding careers in the field we had all spent the past six years studying and learning about. They were going on to be story-tellers, purveyors of the latest, they were going to SAVE THE WORLD with breaking news and be the first to let everyone know about this, that and the other that was unfolding in our realm, and all at once I felt like this wedding planning stuff was too fluffy. But you know what I realized finally? That some people are made to sit at the anchor desk telling the news, some people are meant to fight cancer and that yes, some people are meant to help aid victims of natural disasters and so much more.
But what I do is important, too. Even if it does means pondering over the perfect shade of ribbon for far too long.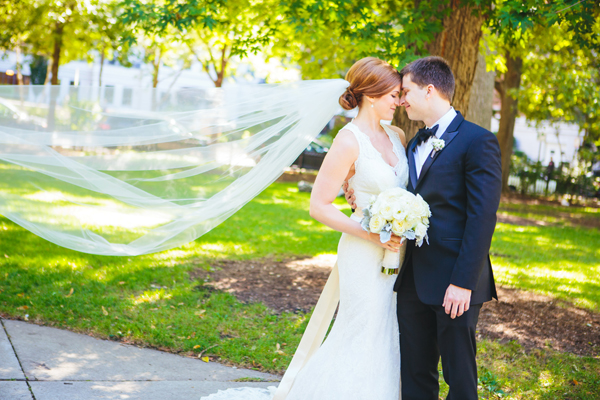 Plus I get to share the excitement with my clients when they get back their gorgeous wedding photos, from photographers who also have very important jobs. That lovely bride and groom would have to be the sweet Claire and Doug who were hitched in Chicago this past September. Hands down Claire and Doug are the kindest people you'll ever meet and their big day absolutely ran the smoothest of any event I've ever done. Working with Geoff and Lisa from The Goodness was such an honor. Can't wait to share more with you all from their stunning Newberry Library celebration. You're going to adore it all! xoxo