The BIG Relaunch Giveaway!
December 19, 2012
Guys, first of all thank you so much for yesterday. I am actually exhausted today from all of the love and support given through the blog, facebook, twitter and of course all of the cards, gifts, texts, calls, and emails. I had no idea the new look would be so well received and I am just thrilled to end 2012 on this positive note. I'm in the process of putting together my 2012 Wrap Up post (like I did last year here) and I can't wait to add this week to it. But today I have even more good stuff to share and it's that the huge giveaway I've been planning in celebration of the relaunch is OPEN.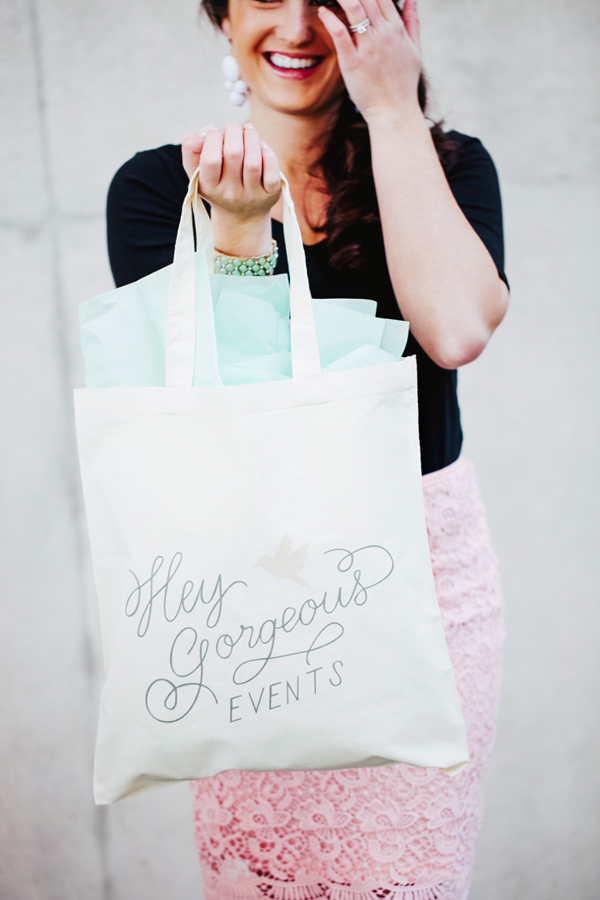 Basically one lucky reader is going to win a Hey Gorgeous Events tote. And that tote bag as shown above is literally filled with incredible goodies from some of the best vendors and artists in the industry. Next week I'll be blogging photos of the items going into the bag but let's just say there's something custom from Oatmeal and Lace, something cozy from Plum Pretty Sugar, something lovely for your iPhone from Emily Ley, something to send notes on from both Anastasia Marie Cards and Lemon and Lavender, something to dazzle in your ears from Vatne Designs and something to hold from Palomas Nest. There may be a few goodies in there from The Caramel Jar and Big Yellow Dog Designs too.
Yes. One person will win ALL OF THAT. I could do cartwheels about it!
So to enter it's easy peasy. Go be a fan of the Hey Gorgeous Events facebook page. And leave a comment below letting me know what your most excited about for 2013. For extra entries you can tweet the giveaway but you have to include one of the above vendors in your tweet for it to count! You can also update your facebook status and include one of the above vendors in that status as well, for another extra entry. Next week I'll be sure to share lots of gorgeous photos of all the stunning items sitting in that bag for one lovely lady to get her hands on. Talk about the perfect gift!
Happy giveaway day, blogettes! Let's do this. Photo by Kelly Braman.