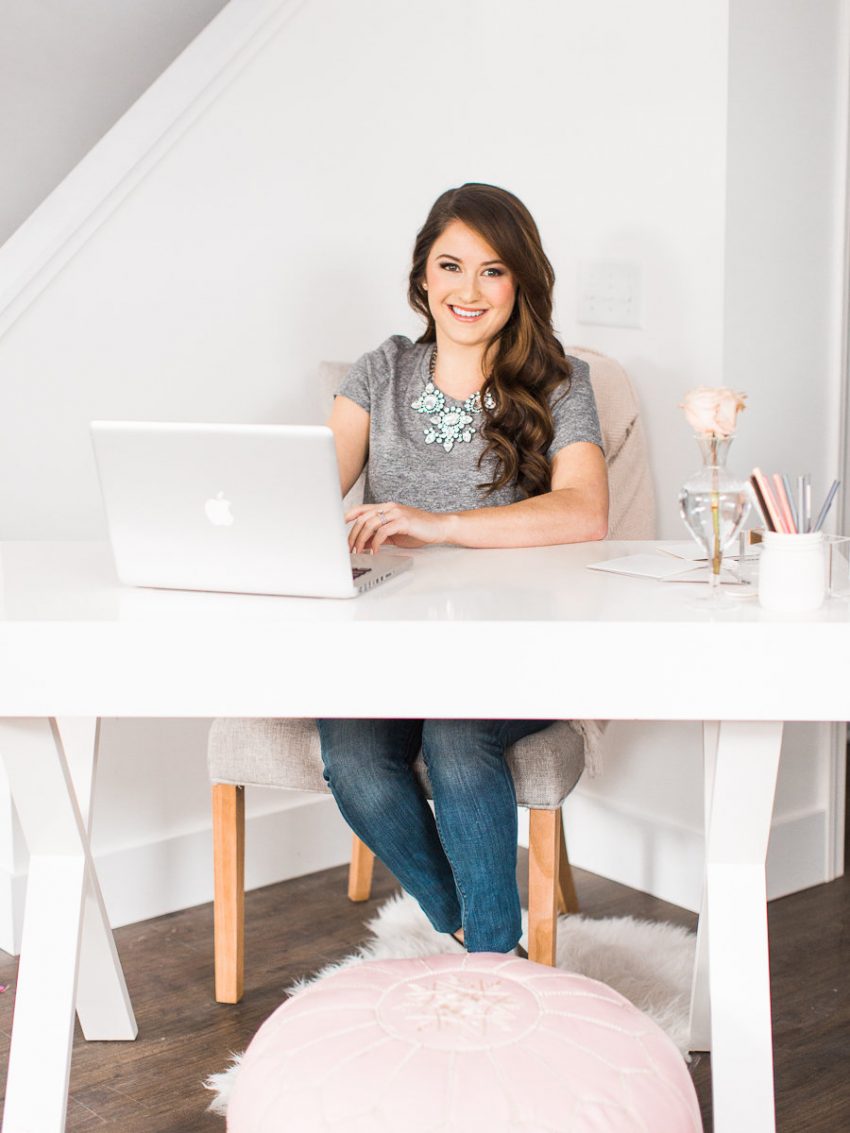 Bookkeeping and Tax Time
When people ask me what I studied in college I always tell them journalism (truth) because it was one of the few majors that didn't require much math (partial truth). I always wanted to be a news anchor and for six years put on my best reporting face until one day I decided the wedding industry was instead where I belonged. I never doubted I could successfully run my own business. But I never actually prepared for what it would take to make the back end work. Meaning give me a bride who loves peonies and couture linens and I can dream up a stellar wedding aesthetic but ask me the difference between an expense and a cost and I might get a little weak in the knees (and not the same weak in the knees I get around peonies. Bummer.) It wasn't until last year that I really realized I'd need to invest in my business in more ways than just photo shoots. So I hired a CPA. And left his office that day in big ugly toddler tears.
Turns out an IKEA storage box full of receipts with pretty short hand on the top of them, doesn't do my CPA too much good. Neither does just thinking and not doing much about owning Quickbooks. But on the flip side there's people called bookkeepers and my goodness am I ever glad I found an amazing one thanks to Ben and Laura. Hiring my amazing bookkeeper was by far my best decision in 2012 and something I would recommend to any business owner just getting started (or to any business owner who has been around for while but doesn't yet have one.) If you're unsure where to find a reliable one check with any industry colleagues or even friends and see who they can recommend for you to use.
A bookkeeper can really give you so much. For starters they can take that big scary box of receipts and make sense of them for you. I'm pretty good at keeping things and labelling them as I go but knowing what each receipt means and how it should be tracked is foreign to me. And totally boring. Enter a bookkeeper. They can also log all of your spending, earnings, draws, expenses and costs into Quickbooks so you can see in front of you how much your spending in each area of your business (for example I have ton of transactions filed under Business Development in 2012 and Florals for obvious reasons). Without getting into too much detail, the best part is come time to meet again with my CPA I can hand him a USB that my bookkeeper loaded my entire business onto, so he can do my taxes quickly and with ease.
Last Friday I met with my bookkeeper to give her some final December receipts and I have to say working with her has been such an eye opening experience. I'm not the greatest with money and wanted to make sure I became better in 2013 with it. Seeing my bank account listed out to the last penny in front of me (I'm very much a visual learner) and in front of a total stranger is a really good lesson on establishing wants and needs a bit better. Paired with the experience of adopting a family in need for the holidays I really am so thankful for everything this new step has taught me about money, value, organization and being accountable. Remember that whole living with purpose and intent? Amen to that.
To all of you other business owners out there, do you do your own bookkeeping and taxes?