The Threat of Theft
February 26, 2013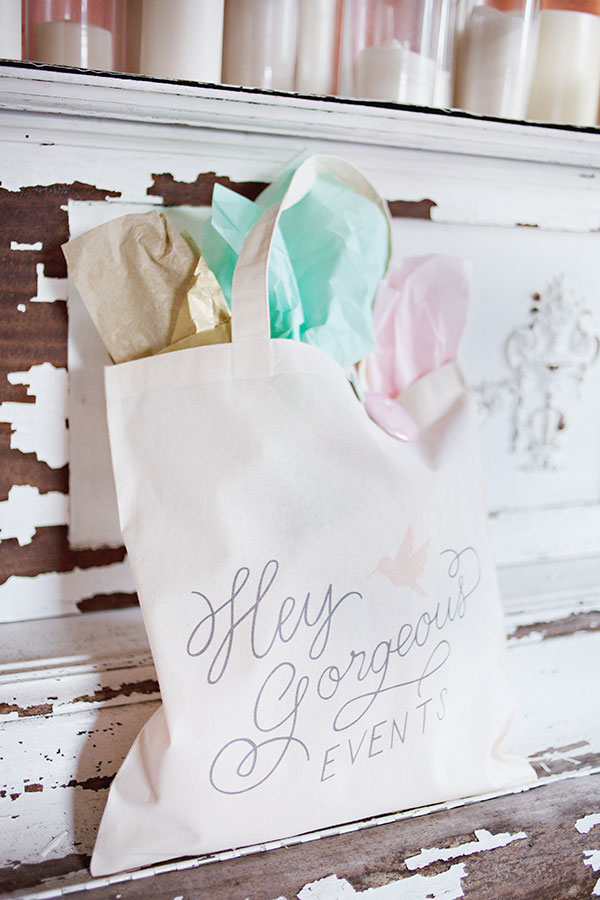 Oh my GOSH. Last week guys? Oy!
If you follow me over on Instagram you'll know it was brought to my attention last week that I fell victim to a terrible instance of brand theft and logo infringement. A woman in Cape Town, South Africa stole my logo claiming to have designed it herself (she did remove the hummingbird and word 'Events') and decided the Hey Gorgeous brand name was awesome enough to become her business name too. She launched her business exactly one month after the new Hey Gorgeous Events went live in December and the worst of all, has been using my logo on her labels and packaging. I was absolutely devastated to see everything in front of my own eyes and a bit shocked that people like this even exist.
"The threat of theft is the cost of business." I read this on Unfettered Ink last year and immediately saved it to my desktop. I'm very honest, transparent, giving and kind both in business and life, and owe a lot of my success to that. But then there's days like last Thursday where I feel like it's easier to have your identity, photos, work, ideas, logo and even your business name stolen from you when you put your heart out into the open. So maybe I should scale back on my blog posts to prevent more instances like this. Design less editorials. Talk less about going after my dreams. Or get rid of the authentic and beautiful brand I've worked so hard to build. It's easy to settle when we feel defeated right?
Here's what I think though. Now that I've had a bit of time to calm my heart and think clearly.
Instances like mine from last week fuel you up and motivate you to be that much better. They drive you to protect yourself and your ideas more intently. They bring to light how incredible friends, family, clients and acquaintances are when they do the right thing to support you and stand together in a fight for what's right and what's fair. And best of all days like last Thursday teach you about grace and holding your head high when you feel like you've been punched in the gut. I've also learned that you can be the nicest, sweetest, hardest-working, most talented, quirkiest, funniest or established individual the wedding industry, or any industry for that matter, has ever seen and someone is still always going to have a problem with you, find someway to bring you down, and take what yours. Don't let them.
My dear friend and colleague, Courtney Dellafiora, recommended an amazing book to me last week in the midst of all this craziness. As someone who has experienced her own share of copy cats and thieves, she told me that the best way to make it impossible for people to copy you is to implement so much of YOURSELF into your brand that there's no logical way anyone could get away with stealing. And I've always believed so fully that my brand is what it is because it's so personal. So I'm going to keep sharing, and keep being me because I sure don't know any other way. I hope all of YOU will tweet this post and facebook it and pin it and email it and share these words so that artists, creative types, business owners and authentic, good, true and honest people can thrive and succeed just like they are meant to.
So whose with me?
Photo above by Leah Mullet. Complete with MY logo on MY tote bags for clients :) Isn't it pretty?