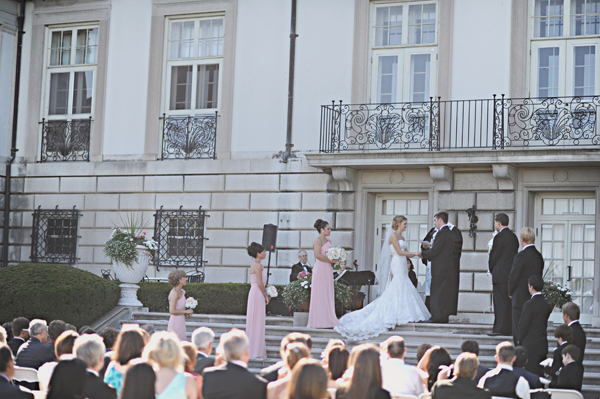 FAQs: Ceremony Planning Tips
In a wedding world that places so much emphasis on all the pretty things and little details (which I obviously and absolutely adore!) some soon to be brides and grooms can forget the most important part of their big day; you know, the part where you officially become married to your significant other. I know from my experiences working with my clients, that finding that balance between ceremonial tradition and a uniqueness that won't bore your guests to sleep, can be tough. The good news is there are so many endless options for making your ceremony reflective of you and your fiance. Here's my thoughts on what you can do to make your ceremony be the best part of your wedding day!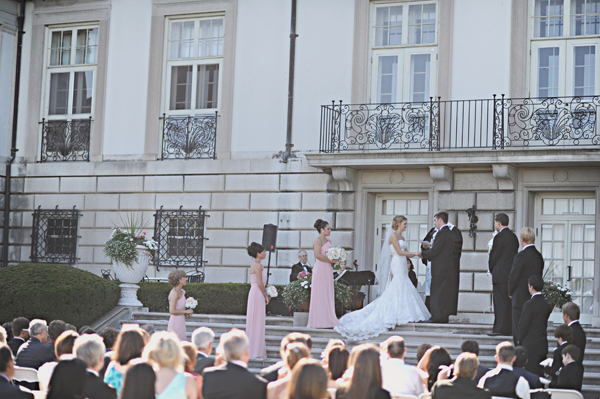 Engage Your Guests If having your guests fall asleep as you say I Do has you dreading your current ceremony plans, think about involving them into the act. There are so many ways to do this and the best part is your guests will appreciate the honor and be more likely to stay awake and alert. For those non-church weddings, you could have your guests sit in a circular formation around your alter, signifying your audience completing the union between you and your soon to be spouse. Consider passing your wedding rings around the room, inviting guests to 'bless' each ring as it is passed along (we did this ourselves and our guests absolutely loved it). Or have your officiant invite three to five guests at random, as they wish, to stand and share advice on marriage in lieu of a traditional reading or verse. Guests will love the change of pace and are sure to stay engaged in your ceremony especially if they know you're depending on them.
Skip Tradition Maybe you're a nontraditional kind of couple. Sand ceremonies? Yuck. Unity candles? No thanks. Singing your vows with your musical-lover fiance? Awesome. Someone do this and hire me to plan that celebration please and thank you! So many brides and grooms fear the nontraditional. It's an unspoken rule that ceremonies have to be done a certain way (which sometimes they do) but truth be told you can do whatever you'd like as you and your spouse make a commitment to on another (pending church/religious rules). Maybe you'd like to walk down the aisle alone. Or walk down the aisle with your soon to be husband! As long as your sign a license and follow your country's or state's guidelines on what must be said and done during the ceremony (In Ontario our officiant had to say by law "by the power invested in me" part) feel free to do whatever best represents you and your fiance's love, relationship and style.
Add A Bit Of Tradition With that being said, if you want to still follow some sort of tradition, there are a few things that are totally fun and traditional to do it would be a bummer not to include them. My personal faves both personally and professionally? Walking down the aisle, kissing your new spouse for the first time, or even giving your husband the best accessory he will ever own :) As much as you want your ceremony to stand out from the others your guests have seen, it is a wedding ceremony and you'll want some components to reflect that (and believe me so will your parents and if applicable, your sweet grandma). Your guests are there to love and support you, and regardless of how you say I Do it's a given they'll cheer you on as you walk back down the aisle as husband and wife, sand ceremony or not.
Married chicks, what did you do during your ceremony that was unique? What about tradition? What ideas can you share with brides to be? The gorgeous photo above is from an amazing HGE summer wedding last year at The Grosse Pointe War Memorial. Amy Carroll shot that beautiful celebration. That dress gets me every time! xoxo