FAQs: Work From Home Schedules
April 22, 2013
Keeping in line with my January post on social media free weekends, I wanted to talk a little bit about my work schedule and what I've found works for me as a work from home professional. A lot of you have been asking for more wedding industry business advice and that makes me so happy! Around this time last year, I was struggling to keep balance between my personal life and my business. I was working a part time job to make a bit of extra money leading up to my wedding season and was coming home every night exhausted from my full day of work. Sometimes I'd work until 3:00 am handling my own business responsibilities and more than often, I'd schedule consults and Skype dates with clients as late as 9:00 pm; when I just wanted to be in bed winding down from my day. Andrew took a backseat to it all and I found that life caught up with me; and not in a good way. Rhi needed a schedule intervention really bad.
In May of 2012 I finally decided to leave my part time job and take on Hey Gorgeous full time. For the second time. Best. Decision. Ever. Within just two weeks I booked two more events for my season, which surpassed the amount of money I would have made working my part time job for six months. I was able to work during the day and do things like eat dinner with my husband at night. Or go to a movie and not feel guilty about it. But I also learned really quickly that I'd still need to put in the hard work at home with Hey Gorgeous if I wanted to be successful and get my work done. I write a lot on this blog about what I do to stay motivated and on task. I think any business owner or creative professional can attest to the difficulties of staying on task 24/7 even more so when you wear so many different hats.
These days, I stick to a loose 9:00 am to 5:30 pm work schedule that's done wonders for me. I work Monday to Friday, meaning those times and days are when I am accessible to clients (unless of course an appointment is made outside of these parameters and I certainly do work overtime when it's necessary like the week of an event). I wrote a bit about a typically work day over here. And then I also wrote about a typical wedding day of work here. Just reading that post gives me this weird combination of exhauastion and excitement because my job is pretty demanding but absolutely and 110% worth it. I also usually spend Sunday nights prepping for my work week ahead, and once my weddings start each season I take Mondays off. When you work on Fridays, Saturdays and Sundays you need to give yourself a little break.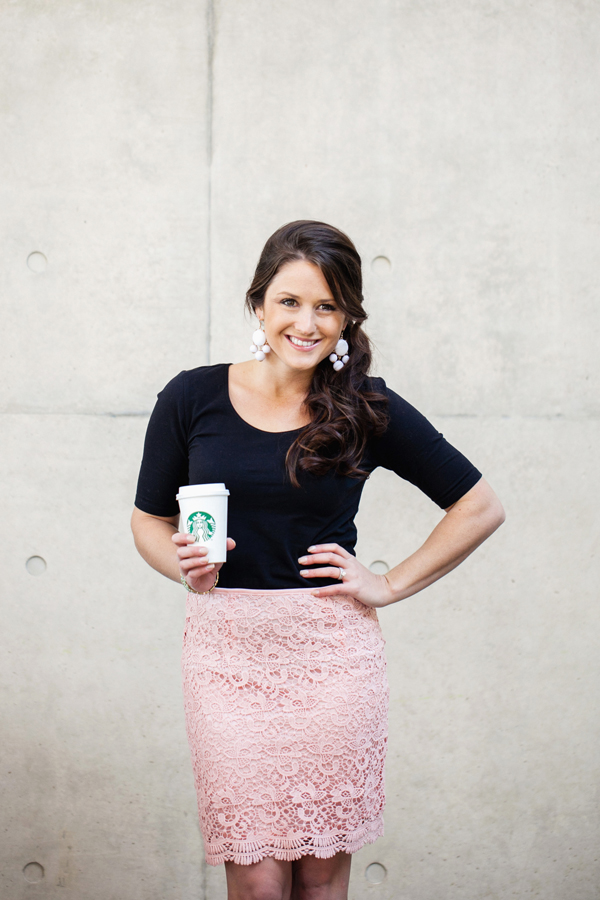 That's just the tip of the iceberg on work schedules and office hour boundaries (as learned from the incredibly smart Lara Casey herself) but I'd love to generate a discussion here (over Starbucks lattes of course!) If you're a business owner who works from home or not, I'd love for you to dish below on what you like and dislike with your current work schedule. Maybe your comment will inspire other business owners to make changes with their current routine! Which also leads me to the exciting news involving my hunt for a perfect office space for the 2013 and 2014 Hey Gorgeous season. More on that soon though, soon. Happiest of Mondays, to you all! Photo by Kelly Braman xoxo