Today, I turn 27 years old.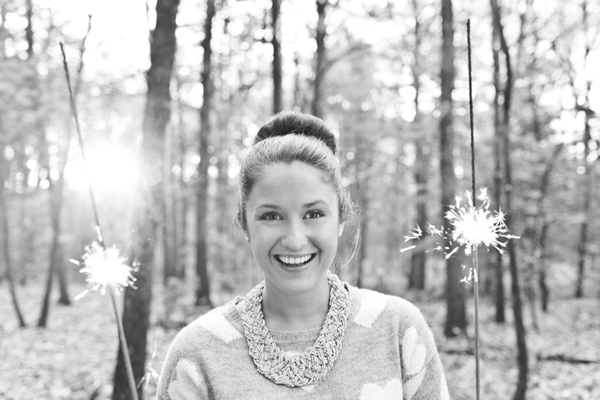 It's not a special age by any means. I'm not 25. I'm not in my last year of my twenties or turning the big 3-0. I'm just 27. Yet I feel like this is a good number for me. It fits. I've felt so much clarity leading up to 27 and for the first time in a while feel content in my own skin. I have a small business that I adore, goals and dreams I'm working towards, an amazing husband, and a family and group of friends that's small, but I'm a quality over quantity kind of girl anyways (unless it's a bunch of blooms; you can never have too many blooms). I can't emphasize enough how much I mean it when I say my life is far from perfect but leading up to 27 I've accepted – and learned to love – the imperfections.
My Mom asked me last night, what my plans were for today. I told her I wanted to take Zoe for a walk, get caught up on some laundry, take a trip to Target for some new foundation (and a new pouf for our front porch that Andrew doesn't yet know we are bringing home) and enjoy a 3:00 pm surprise that Andrew planned for me. Maybe we'll enjoy a nice dinner later and then I'll prep for a new work week starting tomorrow. It's funny how our birthday celebration desires change from year to year. But ultimately, my birthday wish for this year? To be happy. 27 I think I like you already.
Photo above from the incredible Mindy and Ben at Studio 6.23. Can't wait to share more from our session :)