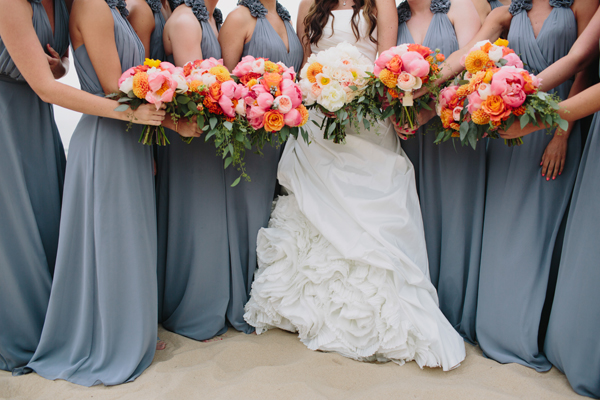 FAQs: Expanding Your Business
Happy Monday, all you babes! Let's dive right into today's FAQ post shall we?
Expanding a small business can be scary and uncomfortable. On so many levels. Some common fears? There's the risk of investing too much into your business financially, then there's the fear of potentially failing as a business owner, which comes hand in hand with second guessing decisions and there's the potential that an expansion may not be one that's really best for your business; ever. But that's part of owning a business right? Eventually you learn to make smart decisions based on gathered facts, good old intuition and a little bit of gutsiness (because hey, starting a business in the first place required the same courage it took to jump off the high dive at the pool when you were little.)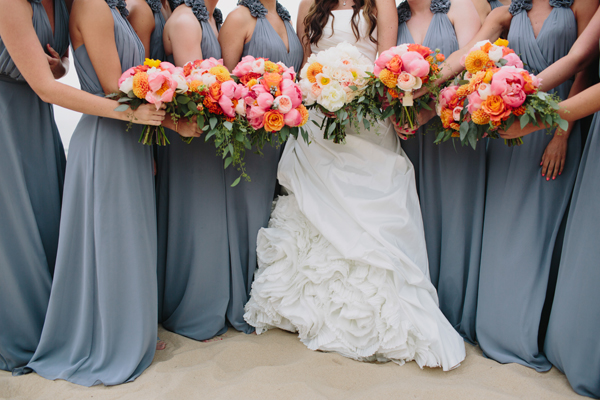 Yesterday I sat in a short but informative opening session here at the Cultivate Conference. The incredible Michelle Loretta got all of our wheels turning on finanical, operational and personal goals. One thing we were asked to do is come up with our short and long term goals and I was instantly reminded that in a few years my bsuiness has been through so much. While my brand has remained true to its core values and mission statement, the way I operate has changed as have my goals and the services I offer. Here's a few things I've learned along the way as my services changed from coordination to full service planning to inclusive design with the latest, the addition of floral designs.
Write It Out. If a decision seems too risky when it comes to an expansion, write out the pros and cons of why. Seeing facts and thoughts in front of me that come from my heart and head always feels so much more honest and real than thoughts floating around in my head. For example, a few months ago I was on a mission to find a studio space that would accommodate my growing inventory and need for more space. I also wanted an outside studio because it sounded sweet and would look cool. Really. Fixing up a space and making it mine, gave me a project to focus on for the foreseeable future. But I had to get really honest with myself. Can I do my job from my home? Yes. Does this mean we need to give more thought to finishing the basement and upgrading my workspace to make this job work? Yes. But the good news with an in home studio is that our house value will increase immediately. I'll get to still work from home which has major perks and I won't break the bank paying somewhere else per month to basically house my buckets and vases. A simple list of pros and cons, right in front of me opened my eyes to how wrong this studio decision could have been for me. It also showed me that I was absolutely ready to expand, just in a different capacity than anticipated.
Test the waters. As rad as it would be to say I woke up one day and started whipping out bouquets for clients, it's fairly obvious that's not what happened. I actually spent over a year and a half playing, experimenting, learning, reading and paying (believe me all of those floral days added up so quickly) for florals, greens, supplies and tools, with my earrings and in my free time, to prepare myself to offer this service professionally to clients. I've spent thousands of dollars of my own money to purchase practice flowers. But it was important for me to feel no less than very comfortable in the services I would be offering and selling to clients, and it just happened to take this amount of time to do so with this specific expansion. Testing the waters allowed me to assess what this new workload and added inclusion would encompass so that I could scale back if needed before any clients became affected or invested. Thankfully the testing the water phase turned out to be an incredible asset for me and as a result my expansion of floral design was a hit.
Be A Master Of Your Craft. The wedding industry is becoming a one stop shop across the board. Photographers are becoming videographers, florists are becoming planners, coordinators are becoming designers, and the list goes on. Expanding because you have the potential to better your services and better serve your clientele is different than expanding because it sounds impressive to the rest of the world. When these smart expansions happen usually it exists with the removal of something else to make room (i.e. I added floral design as a service but started doing less coordination as a trade off). I can't say enough about focusing your efforts into one area that's as specific as possible. When you do this your chances of success skyrocket because you have something that chances are no one else has. You also have more time to dedicate to that one area you're most passionate about (or best at). Be a master of one thing rather than jack of all trades and immediately people will trust and respect your business expansions.
How have any of you made business expansions either for the better or worse? I'd love to hear about it in the comments below! The photo above is from an HGE wedding with the awesome Bryan and Mae this past June. What an amazing celebration to be a part of (Hi, Elise and Kenny!) Happy Monday, blogettes. Make it a good one xoxo