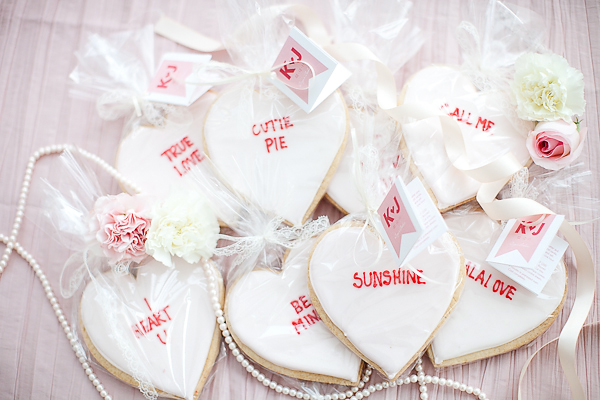 My Story Part IV
Going away on our honeymoon as mentioned in Part III really gave me some time to find personal clarity and direction. Back home I had a full time coaching job I knew I had to follow through with until the middle of December, but other than my responsibilities there I was a free woman. I was at long last married to my love, confident I had given my heart and soul to the journalism industry only to really find out it wasn't for me, and ready to make big things happen. I wanted to feel good about my life, the things I stood for, the things I was doing, and the things I was accomplishing.
I remember we returned from our trip on a Friday night and the next morning, rather than snuggle in bed together like newlyweds probably do on any given autumn Saturday morning, I was off to work at 8:00 am (which in hindsight is hilarious because now I wake up even earlier for my job). Andrew on the other hand, loaded up his suitcase and prepared to drive back to Chicago alone. Guys! This was TORTURE. Here I was, a married woman, ready to just live her life and I was sending off my husband by himself to our home over country borderlines. I was coaching two and three year olds that morning in a parent and tot class, and remember trying to keep it together in front of my students. I had a few young parents who would come every Saturday to the class, taking photos of their kids and each other, smiling, laughing, sneaking in kisses here and there, talking about their afternoon plans to go get pumpkins or lay around and watch movies. I'm not entirely sure how I even made it through that day. I was so so sad and broken that entire day.
In journalism we used to talk a lot about storytelling. As a journalist your duty is to tell a story in the most truthful and captivating way. It's harder to do this than you'd think so we were taught by a few amazing professors in my post grad program (Hi Sherine and Bryan and everyone else at Sheridan!) to search for those gold coins. Those moments, those sound bites, those money shots, those stories of the underdogs; anything that you could infuse into your story or even base your story around, to captivate viewers and keep people engaged until the very end. I was a sucker for gold coin moments. I did a story that fall about a high school kid from my hometown, who was recently murdered at a weekend party gone wrong. He was a big piece of the local BMX community, which my younger brother was also a big part of. My brother was actually friends with the victim. My story was centered on these tough laced bikers and skateboarders doing backflips on their bikes, coming together in the most unlikely of places to grieve their fallen friend. When I was editing a few of my stories I would goosebumps putting those gold coin moments together so intentionally.
The weekend after Andrew left Canada to head back to Chicago, I'd say was worthy of a gold coin moment in this particular part of my story. This was it for me. It seemed no one wanted to give me a chance so I was going to give myself one. My blog (which for the past 10 months had been operating under the new name 'Hey Gorgeous') was now an extension of my business. I slapped on an 'Events' to the end and started promoting it to friends and family like crazy. My business was now official, to me at least. The URL was purchased. My pricing was set. Cold calls were made to vendors in the area willing to collaborate and work together with me on a then-not-so-popular inspiration shoot. For the first time in many years, and if I'm being honest I'd say maybe eight to ten, I knew something was going to work out. I didn't even fathom any sort of back up plan. In my head, bless my own heart I suppose, I wouldn't need one.
The crazy thing is, I didn't. Hey Gorgeous was built on so much faith and love that the foundation I set then was pivotal to the momentum I'd soon find myself swimming in to keep up with. I grew up a lot that fall. That was when I stopped treating obstacles as devastating blows. I had to really train my brain and my heart to see things differently, to process things in new ways so I could move forward and continue to make progress. I started to feel at peace with myself and my decisions because I wasn't worried about what was expected of me. I still am training myself to do this now actually. Sometimes when something happens, or is done or said, I have to reevaluate how to handle things best given where I'm at in my life professionally and personally. It's all about perspective in the big picture. I'm so thankful for whatever sparked that mentality then. A big part of this journey is because my intuition shoved me off the cliff.
Later that winter, just before the end of the year, my coaching position for the fall came to an end (which was a bittersweet day, as I really did love teaching, and inspiring so many students!) it was finally time to make my big move. I loaded up our wedding gifts, my belongings I had accumulated through two plus years of living in my parents basement, my Siamese cat from 8th grade and my born again entrepreneurial spirit/new zest for life. Ready to make the drive and move back to Chicago again, this time hopefully for good, I was eager for change, and change that felt purposeful. I remember getting some of the images back from that first inspiration shoot I ever did with my very dear friend Beth, and tearing up as I looked at my computer screen. I knew on I was on the right track at long last.
Coming up next will be the final parts to my story; I hope you'll check back for it!
You can read Part I here.
You can read Part II here.
You can read Part III here.
This was written in September of 2013.