Our Wedding Anniversary
September 24, 2013
It's hard to believe that three years have passed already since Andrew and I were married. I remember that day with mixed emoitons still, for such a variety of reasons (none involving the handsome dude I had the pleasure of marrying of course!) But our wedding day was far from perfect and I'm the first to admit I spent more time working than I did celebrating that special day. It was what I like to call 'imperfectly perfect' because despite the things we didn't have, I married the one I love. I've wrote so much about this over the past few years and it you have the time and patience to sift through past posts you'll find some goodies; I even linked to some below. As I get older, as my priorities shift and as I realize how important the small stuff is, any feelings of inadequecy I've ever had of not having a good enough wedding begin to wash away. It may be my involvement in the wedding industry, the passion I have for what I do or just a change in my heart, but either way I am grateful. I have everything I need. I feel and am happy. I am beyond blessed.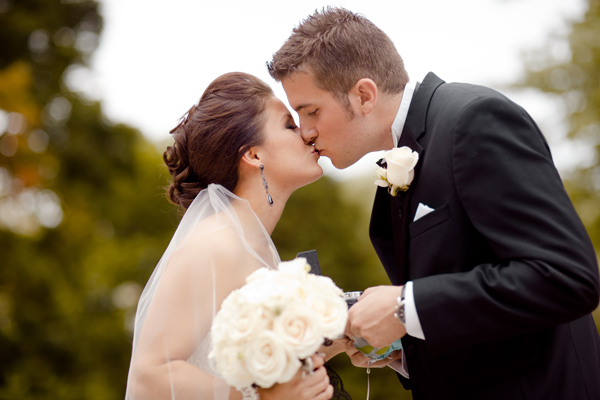 Andrew, I love you. Thank you for picking me to spend forever with. Here's to many years more.
If you're interested, more of our wedding day can be over viewed here and here too. I wrote this post here which I put up in the very early hours of our wedding day. Then there's this post here about our one year anniversary photo session. Oh! And a little post I put together for our second wedding anniversary is here. Phew! Are you still with me? I can't wait to look back on all of these posts with my kids one day. Happy Tuesday, friends :) Photo by Amanda Wilcher.