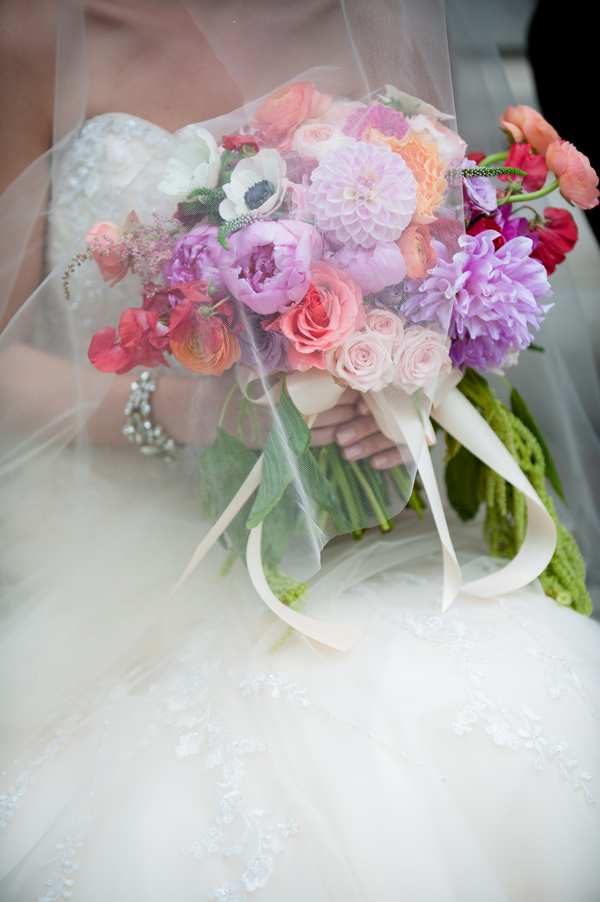 Pep Talk Tuesday {Simple Pleasures}
During many years of competive gymnastics, I often found myself sacrificing typical outings and activities for practices and competitions. Such was the case that time my parents decided to take our family to Disney World for the first time. It was the fall of my eight grade year and my brother was finally old enough to attend the park and remember it after the fact. My Mom and Dad planned the trip while my brother and I counted down the days. Until it was announced at my gymnastics club that our opening meet that season would fall on the same weekend. I was crushed. Because before my parents could tell me they were leaving me behind, I knew they were (and it was all with good intentions to further my gymnastics career, I respect that and promise that within a few weeks/years I got over it all.)
Fast forward to two weeks ago and my parents called me from Toronto. My Dad had a conference in Orlando. My Mom was going along for the ride. And she would be so lonely there by herself while my Dad was off doing conferencey-things so would I like to come with? And go to Disney World finally after all of these years? Duh. My bags were already packed. Up until this point I was sure I'd age off into adult-dom (wait, am I there yet?) never to have been able to instagram the magic of Disney. These are seriously the things I was worried about. And now finally, yes I too could meet Arial in her grotto (my fave), and eat Mickey Mouse shaped soft salted pretzels until I couldn't eat anymore.
The truth is Disney ended up being an unexpected and terrible experience. It's a long story meant for another day that we actually shared with many representatives at Disney resulting in two free park passes that won't expire until 2033. Disney did the right thing to rectify an otherwise awful day at a place where client experiences are supposed to be 'magical.' But on day two my Mom and I went to Universal Studios with my Dad, and the three of us had the time of our lives. The Harry Potter ride is absolutely incredible. This is the ride of the future, people. The Spider Man ride, again, ride that twice if you can. All of the water rides were perfectly appropriate for a very hot and humid Florida day.
But the Jurassic Park ride is what I wanted to tell you about today. Some of you have probably been on this before so if you have, bear with me. For those of you that haven't, I hope one day you're able to meet me in real life so I can tell you about it (Andrew says you don't even need to go on the physical ride once you listen to me describe it to you!) Basically you sit in a 25 passenger car that is on a track submerged in water and you trek your way through Jurassic Park hunting/looking/running from dinosaurs. The dinosaurs are so realistic looking. I appreciate the craftmanship that goes into putting these elaborate rides together. Truthfully. Every time we'd round a corner, with the movie's theme music blaring from one side of the ride and special effects coming from the other, I found myself marvelling at all the details.
Then at the end of the ride, you know what hits the fan (you know what being a four letter word that starts with the same letter Starbucks does) because your car has entered the disaster zone where the dino's have all broken free and you of course have no idea where they could be. Boats off to the sides of the car have been flipped upside down in the ride set, fences have been snapped in half, alarms are blaring, lights are flashing. As the car creeps into this warehouse type structure and begins to move up the hill into the dark, you realize (well I did because I read the park map) there's one not so friendly dinosaur you've yet to meet. And this is the foreshadowing of the Universal experience I so love, guys. And all of a sudden, straight in front of you in the pitch black warehouse, you see a T-rex burst out, lunging head on with our car full of bless their hearts, sweet little kids and my Mother. This thing is actually breathing smoke (fog I presume) and making very scary noises (seriously) and we are headed straight towards it! I remember saying to my Dad, 'Dude that thing looks REAL!'. And if you don't believe me I dare you to click on this link here. This is serious trickery.
Right before Timmy the T-rex lunges forward to snatch up the car of ride-goers/hunters/sweet little kids and my Mother, we all/mainly me scream in terror and then the car drops. Like drops as in you get some serious butterflies in your stomach, and you find yourself plummeting into the darkness, the big bad dinosaur somehow left behind, as you quickly are thrust back into the daylight, making your splash finale to safety. Phew. Here's another photo to give you measure of how many splashes you may encounter. There are also a number of kiosks in Toon Town adjacent to Jurassic Park where you can buy new shorts for $14.99 after the ride because you look and feel like you peed out an entire bottle of Gatorade in your pants thanks to the above mentioned splash finale. Not that I would know that or anything.
Here's what I'm getting at though. From the minute our car dropped into the darkness narrowly missing Timmy the T-rex, I felt like a kid again. My Dad threw his arms in the air and made some very masculine screams (like you'd hear at a sporting event). I literally screamed like a girl! Everyone around us joined in. Screams! Everywere. Then as soon as the tsunami of water came up and smashed all 25 of us strangers in the face, the laughter started. My hair was matted to my face the way it would be after being hosed down in your front yard, my Dad's shoes filled with my water than all the Great Lakes combined. All of the people surrounding us started to laugh. It's like we were a big family in town for a reunion together. I said in a louder than normal voice, "Simple pleasure, people! Simple pleasures." And everyone continued to giggle and wring out their hair/shirts/purses/kids before and even long after getting off the ride.
We didn't we buy the $25.00 souvenir photo of our faces as we plummeted down that final hill but the imagery of that shot will be forever engraved in my memory. My Dad's face serious as ever, shades on, arms straight up in the air. I look like the 5 year kid next to him, mouth wide open in delight, make up free, knuckles white from holding onto the lap bar with all I've got. And my sweet Mother has her eyes closed. And she's holding her breath. Full cheeks poofed out. The poor thing must have thought we were going under! That's my Mom for you. Always prepared for the absolute worst.
That ride, more notably, the drop in the ride and subsequent tsunami splash, was about 20 seconds of my adult life. Yet one that still will probably always bring me so much joy. I urge you, wherever you are, whatever you do, however you do it, to stop and find simple pleasures around you at least a few times a day. Part of my October goals include not only simplifying my life and getting my priorities straight but finding more simple pleasures. Cutting back on 'stuff'.
Come and join me won't you?
Oh and I know the above bouquet has nothing to do with dinosaurs or Disney but it sure is pretty. And I think it's fair to say blooms are one of my simple pleasures in life. That gorgeous photo was taken by LinneaLiz Photography last month at Rebecca and Dave's wedding. It rained and rained and rained and rained that day. But I don't think I have ever seen a bride and groom look so happy together. Simple pleasure, people. Simple pleasures. Xoxo