Pep Talk Tuesday {Ignore the Rest}
March 18, 2014
So a friend sent me this article the other day. After a frazzled phone call from yours truly of course.
Mind blown. Life changed.
I'm not sure about you, but I often place too much value on other's opinions concerning my decisions and actions. I feel validated when a friend tells me something is a good idea, or something looks good, because, hey! That must mean I'm doing something good. Which directly correlates with feeling validated because we all want to be seen as successful, talented people full of goodness. Our peers are so often huge players in our mindset of how we do things in this life, how we view the world and one another, and ultimately, the biggie here, how we feel about ourselves (oh and I'm sure this is a given to most of you who have been reading here for a while but I'm not a psychologist in any capacity).
Well, for me it's gotta stop like yesterday. The above linked article really illustrated that for me. I've blogged about following your gut and listening to your intuition. As human beings with an infinite amount of feelings and thoughts, and the obvious fact that we are technically with ourselves every second of my existence, we know ourselves the BEST. We know what we want most days, we know what we like, we know what makes us comfortable, uncomfortable, happy, angry, we know when we don't feel good or when something feels off, and we know when we're due for a change, small or big. Advice from friends is one thing but weighing too heavily on their opinions is another.
So why do we question taking action? Why do we have the mindset that a friend or acquaintance's opinion is the best for us when we usually already know it is? And maybe this is just how I feel sometimes, but how come we feel disappointment when we ask a friend for their opinion, with the understanding that we ourselves already like the prospect of whatever item we're requesting feedback on, and they fire back with unfavourable responses? Maybe we've lost of sense of trusting our guts. Maybe we think our friends are smarter or more experienced. Maybe we need an article like the one above to knock some serious sense into ourselves.
Or maybe we just need to act and ignore the rest.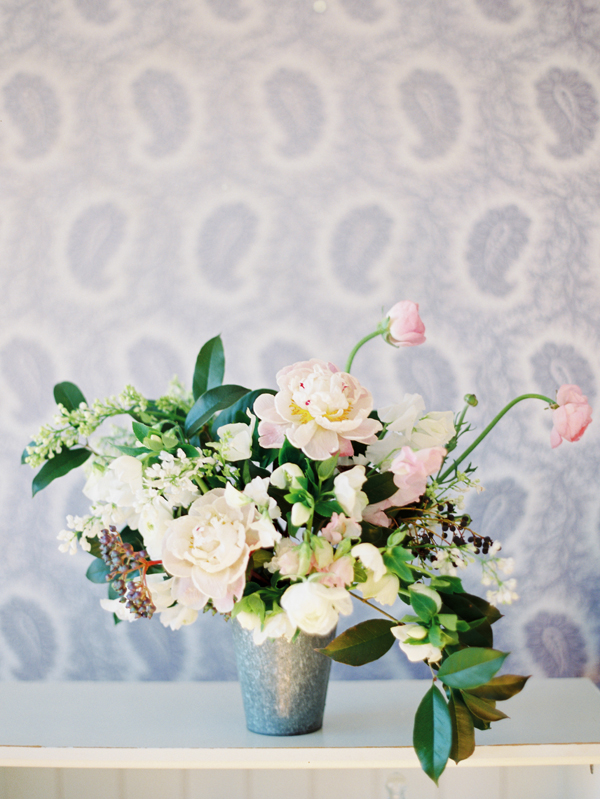 Ignore the rest today. Do something remarkable. And know you've got this.
Photo by the incredible Rylee Hitcher of a HGE floral creation. Xoxo