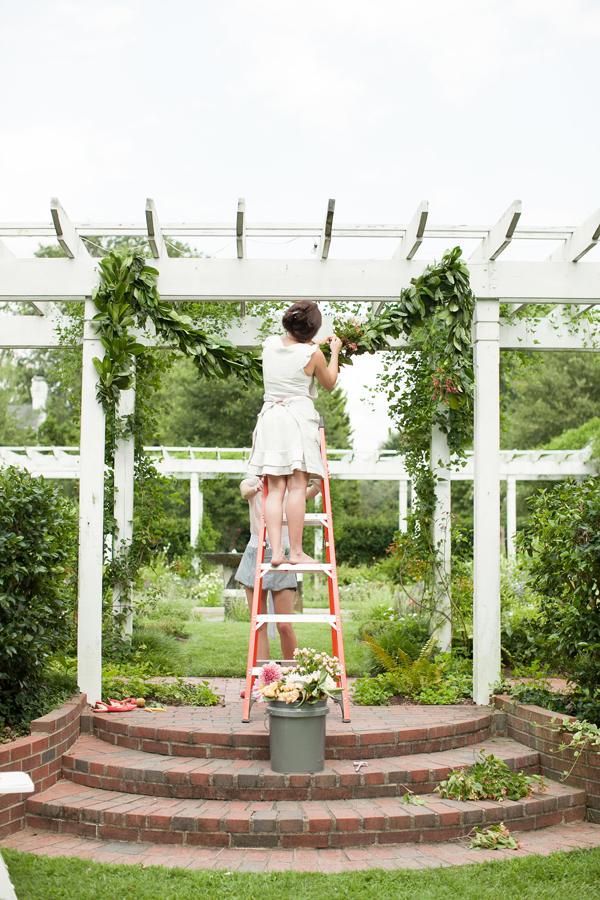 Stop the Scroll
If you're reading this I suggest you block off the next ten minutes to soak it all in!
Last summer, inspired by my good friend Nancy Ray's Contentment Challenge, I decide to give up something I believe we all spend way too much time with. Social media. After feeling a bit weighed down by the vortex of social media, I set out to avoid all social media channels for an undetermined amount of time. No facebook. No twitter. No instagram. At all. On my phone, laptop, during the day or at night. A couple days turned into a week. One week turn into 10 days and eventually those ten days turned into almost 3 weeks. Those three weeks?
Some of the best of this entire year.
In three weeks without my phone stuck in my hand, I was able to do things that I really never got around to doing when I was connected to my phone and my social media accounts at all hours of the day. Waking up in the morning and going to bed at night became times of (mostly) pure bliss and relaxation. My work day was made up of just that; a lot of work. Purposeful and focused work without a sprinkling of mindless scrolls and wasting my time staring at the same status updates minute after minute. I fell in love with my husband all over again. We went on dates. I saved money. I lost weight because I had time to cook healthy meals and use my gym membership. I felt a more simple pace and structure to my life. I feel peaceful and content. Whole.
Last week I felt called to take another scroll-free week away from my phone because it's TOO easy to grab my phone in moments of stillness. Too tempting to check my facebook at a red light. Too natural to grab my phone during a date with a friend just to 'check one thing'. Too comfortable to just scroll, scroll, scroll and fill my mind with things that don't really need to be there. I needed a break and it wasn't enough to just put my phone in the next room over. It wasn't going to do the trick to take a day off. I needed something more. So I set a time parameter of a week, asked some incredible Making Things Happen alumni from the most recent conference to join me and with that, a team of 9 women and I held each other accountable throughout the process. Again I was reminded of how truly special the gift of time is. How time is our one resource that's not renewable. I never want to take my time for granted. I think my accountability group would wholeheartedly agree.
Andrew and I recently decided to tackle Nancy's Contentment Challenge together (we've been doing so for the past week and a half and so far, feel great!). I did the challenge last summer for eight weeks solo and loved what it taught me about my possessions and how I spend my money. I highly recommend trying the challenge yourself. And if you feel AT all panicked about the thought of going without your phone and social media for more than a few days, I also recommend you try a social media break so you too, can Stop the Scroll. If you want to create an accountability group, I urge you to do so with friends online, friends in your community, colleagues or even your family or spouse. There is power in numbers and having a support system you can turn to in moments of weakness is so encouraging and uplifting. Find a tribe! Support one another!
Oh and just like Nancy outlines in her post, this isn't about rigid rules and regulations. It's about living your life with purpose and finding joy in things that have nothing to do with friend request, likes, followers and filters. Be honest with yourself. Be kind to yourself if you find your thumbs reaching for your instagram icon minutes into starting the challenge! Share your efforts with those closest to you so you can feel lifted up and supported. Try not to get frustrated or even annoyed when you see your friends, family and colleagues mindlessly scrolling through their own accounts and feeds (this was honestly the harest part for me). Commit yourself and you'll see the results! Actually, you will feel them more than anything.
#stopthescrollchallenge (yes, it's ironic to have a social media break hashtag but just roll with me here :)
Also, later this week? More on the beautiful and very peachy Southern Weddings Magazine cover shoot I was lucky to be a part of! From the stunning images shot by Tec Petaja to the gorgeous behind the scene images shot by Nancy Ray, it was a couple of summer days I will never ever forget. I love this shot from when I was setting up the lovely peach branch garland for our ceremony (in bare feet of course) while Emily Thomas was such a peach, pun intended, and held my ladder steady. Teamwork makes the dream work, right?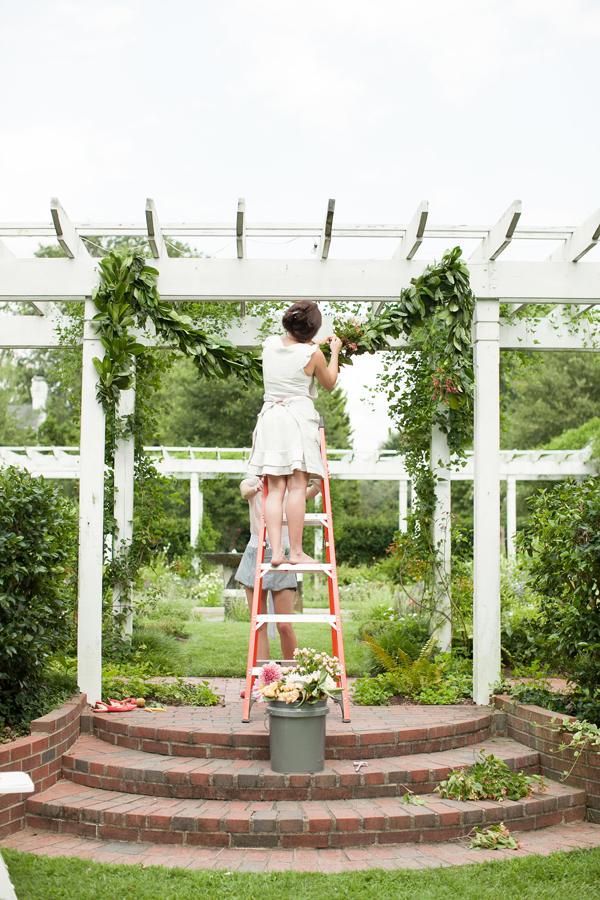 Happy Monday, friends!
Xoxo
Team Scroll-Free Posts:
You can read Amanda's post here.
You can read Laura's post here.