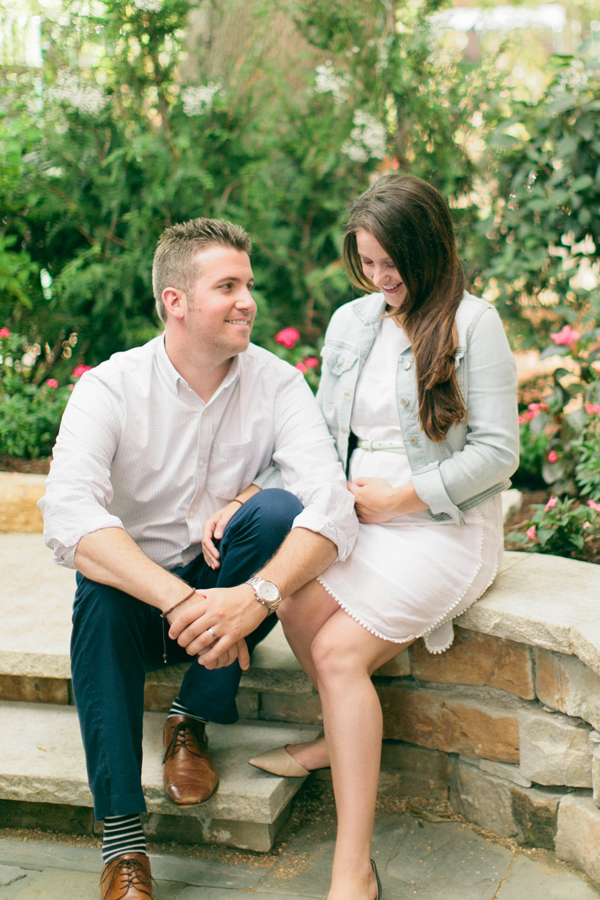 A Sweet Baby Bosse Milestone
Sweet Babe,
It's been 20 weeks with you in my belly so far and I'm still thanking The Lord every single day for bringing you our way. I want so badly to address you and your name in this post but that feels so private still and I want this time of us so intimately together to last forever, behind closed doors and away from the part of this process that feels so public already; I'm showing enough to entice strangers to ask away questions now. I never thought I'd be the woman in the grocery store who gets to show off her rounded belly to the rest of our world but I'm here and the gratefulness is overwhelming. We've seen you twice already in doctor appointments via ultrasounds, flipping around in my stomach, sucking your thumb and being as cute as ever. Of course we're going to always think so though because you are uniquely ours. Some friends say you have my lips and your dad and I both think you have his long legs. It's amazing you can even wiggle around in there with those things because it seems like space is incredibly limited. But our doctor has reassured us time and time again that your snug as a bug and I've been doing everything I can to protect you in your own little space away from the noise of real life.
My belly gets bigger and bigger every day and it's a miracle to think that's because you are growing along with me. Sleeping is getting a bit more uncomfortable since so many sleeping positions are out of the question now and I'm trying to convince your Dad we need a king size bed after all these years together. All the more room for you to join us for our late night pillow talk parties and quiet moments together as a family with your fur sister. She naps on the new rug in your room and we think she knows something special is coming to our world soon. Your Grandma Bosse is nearly done painting your room and we took down that girly chandelier and switched it up for something a bit more perfect for a little gentleman. I think you're going to love the space we've been intentionally preparing for you to grow, learn, and rest in in just a few short months. You already have more shoes than I do and my heart craves the day I can fold your sweet little outfits and place then in your dresser drawer for when we bring you home. I think of that day as often as I can. It brings me joy in the hard moments and peace in the darkness, both in which I've had my fair share of since we were blessed with you. It's almost as if He knew to send you to us at the perfect time to cast light on our hearts as we weather so many storms.
Carrying you has felt different than I expected. For so many reasons that will stay private for a long time. But I knew it was you the minute I discovered we had conceived and your Dad knew it too. God has a way of knowing what our hearts need and I know He sent you for that very reason. We were made to be parents to a little boy. But admittedly a part of me wanted you to be a little girl. I wanted to buy pink ruffles and turbans, perfectly placed polka dots and sundresses, and all the things I gravitate towards myself. I wanted to feel confident with motherhood and pretend I know it all so having a little girl made that part feel easy. But the biggest blessings are always anything but. I wanted to name you after your Great Grandma, a name your Dad and I have had so deeply in our hearts when we started praying for you. You would have loved her. She would have gone to the end of the world for you, just like we will too. And you know, I feel admittedly ashamed even writing this out here because you've changed my heart in ways I never imagined. Just like I can't imagine my belly will ever get bigger yet it seems to every day, I can't imagine this process and season with anyone but you in there.
You were sent our way for a reason; a beautiful, incredibly clear, calming reason. Every time I pray over you, reach a milestone with you, dream about you with your Dad, and walk by your nursery picturing us reading together on your bedroom floor, my hand naturally covers my belly and I feel a sense of peace wash over me. Every day strangers tell me to 'soak it up, because it goes by so fast!' and I protectively cover my belly because I know this already. The sweet stuff in life is always so fleeting and I'm no fool to carelessly let it pass me by. I don't take photos of my belly everyday like I thought I would but I stare in wonder down at you, catch sideways views of you in the mirror, and talk to you as often as I can because I want to soak up every little bit of you before you make your debut. I've been fighting for joy and digging down to the roots of life these days to cultivate the good stuff in my corner and my sweet son, you make the fight worth every second. I cannot wait to hold you and kiss you and meet you and tell you to your little face how cherished you really are.
You are our adventure.
With love, your Mom and Dad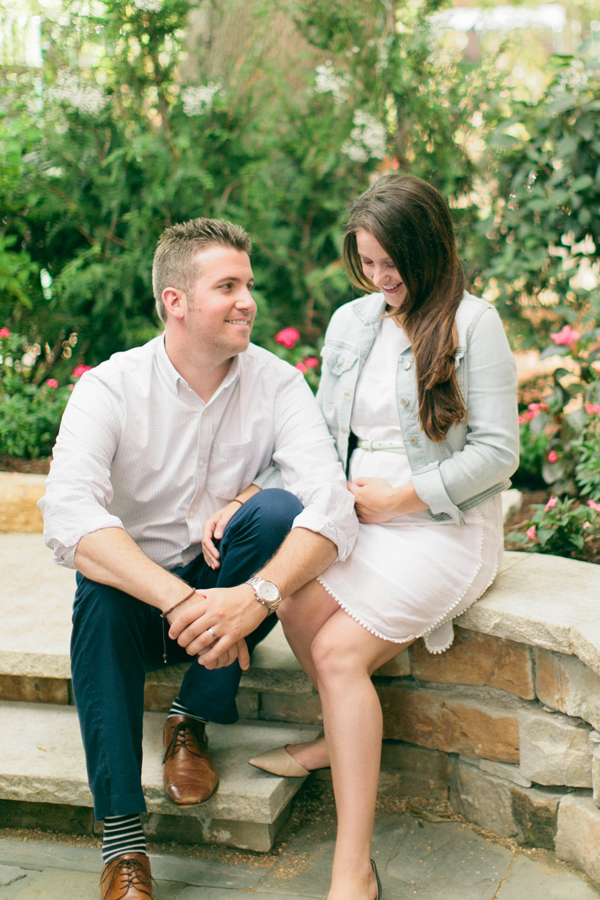 P.S. If you're half the guy your Dad is one day, you'll bring joy to so many. Photo by Love, The Nelsons