Before Baby Bosse Bucket List
Happy Friday, friends!
I'm just two days away from my official due date and so far, it looks like this little guy is snug as a bug where he is. Taking a maternity leave has been really hard for me as I struggle with being still and resting (plus what do you do with a maternity leave before you actually have a baby in your arms and you feel like you've been waiting forever for him to come!?) But I've been able to save up some blog posts to share while I'm tending to those first few weeks of newborn-ness just like you would save up frozen meals. And well, this is one of those posts.
I wrote about a Before Baby List here but never had time to share it! We tried to keep expectations low and put things on the list that Andrew and I both felt attainable and special. While a trip to Bora Bora sounded lovely and pre-baby I always thought we would be able to squeeze something like that in, the reality is we went with a more simplistic (and cost effective) route of celebrating our time before we officially become a family of 3.
Below are the items we wanted to tackle!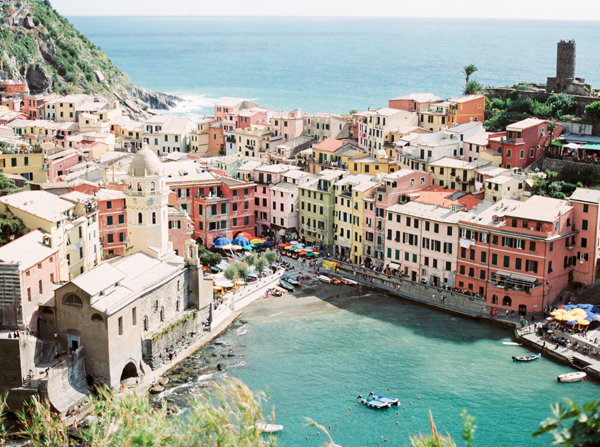 1. Finish our nursery. I've heard and read many people's sentiments that it's not necessary to finish your baby's nursery until they are a little bit older and actually sleep in their crib. But I'm so so happy we went with our instincts and did otherwise. Walking past this little guy's room each day is so sweet. Sometimes I sit in my rocker and think about what being a mama will feel like. At night Andrew often turns on the lamp in there which I think is sort of adorable. Plus we were able to get some last minute end of pregnancy photos in the finished nursery with Kelly before she heads to India for three weeks. Knowing we won't have to worry about shopping, hanging things, decorating or doing laundry once the baby arrives feels really freeing.
2. Take an overnight trip to Chicago and go out on a fancy dinner date night. I had to take a work related trip to Chicago before I went on my maternity leave so Andrew and I seized the opportunity to turn this into a last date weekend hurrah! We rented a nice hotel downtown Chicago using points we had saved up, made a reservation at the hotel's steakhouse, ordered whatever we wanted, walked around downtown and enjoyed the Christmas lights and decor (it was only 55 degrees that night which was perfect!) and best of all, sat in Ghirardelli's sipping hot cocoa people watching. It was simple and sweet and felt celebratory.
3. Set a morning aside to work on our baby book together. I remember once looking through the baby book my mom half completed for me as a baby and thinking how cool it was to see she had documented the dates of my first tooth, first word and first friend. While she never finished the book and things were much different 30 years ago, it was nostalgic to have those memories to look back on. Emily gifted me with one of her gorgeous baby books earlier this year when I told her I was pregnant at 8 weeks, and I couldn't wait to start documenting my pregnancy, labor, birth and ultimately the first few years of our baby's life. I plan to share more on how I use our book in the future but it was important to sit down with Andrew and TOGETHER write down some of the pre baby things; like our guesses on weight and eye color, sharing stories on how mom and dad met (which Andrew wrote out himself), as well as picking which photos to share throughout all of the pages. We did this over Thanksgiving weekend with cups of hot coffee while it snowed and it was pretty special. Even better, I feel more likely to keep adding to it since we've already started. The process doesn't feel so daunting now.
4. Have a stress free and low key Christmas. This was a really sweet one. Christmas isn't typically a stressful time of year for us because we don't have large families, we don't travel and we aren't huge into the commercialism of Christmas. We do love decorating, eating yummy meals and gifting presents to others but there's always a sort of pressure that comes with the holiday and pending how much I look at instagram and Pinterest the day after Thanksgiving, my anxiousness can go through the roof. So this year we ditched the decor (minus a small two foot tree we purchased), went with stockings only, told our families we were going to stay in and do our own dinner (which also made sense in case I went into labor early) and totally felt guilt free about our decision to watch every single season of Breaking Bad while eating probably too many processed foods. Either way, it was so restful to feel like the holiday was a staycation for us to enjoy our company together and do a lot of nothing.
5. Get pedicures together. Ok so this is a list item we only 50% completed. Meaning I went to get a pedicure without Andrew because he ended up having to work the day I made the appointment. Darn! But maybe for Father's Day I can celebrate Andrew by sending him on his own little man date. He probably wouldn't admit it but that guy loves pedicures! The first time I took him years ago when we lived in Chicago, his response post-pedicure was, "I feel like I'm walking on clouds." Ha! He's been hooked on them ever since.
6. Set ourselves up for post baby success. This is a tricky one. Because I've never done this baby thing before and I certainly can't quite know what to expect BUT I do believe in preparing for situations as best as possible and don't feel naive about doing so in this one. I've been getting so much advice and opinions on everything from labor, parenting, postpartum care, how marriage changes after baby, working as a mom especially when you work for yourself from home, body changes, sleeping habits, and so on that I had to take what I could with a grain of salt and listen to my instincts and Andrew's gut feelings on what's best for us. Somehow society has made it this far and without elaborate baby books, hashtags, registry guns, monogrammed diaper bags and hospital videography so I feel good. Even though those things I just listed off sound really nice and festive :)
So with that being said, we tired to think ahead on things that we'd like to have in place for our peace of mind. Our cleaning ladies will be on call to come clean for us while we are at the hopsital so we can come home to a clean home. Instead of sticking to our usual cleaning schedule with them we thought this was a nice trade off. We recently switched back to a paleo diet so we bought a new paleo cook book and have been freezing some of our favorite recipes like homemade tortillas, gluten free pancakes and muffins. We also stocked up on frozen fruit and cans of coconut milk for some of my favorite smoothies. We had some long talks about how we will share the news with our family and neighbors (and who would watch the house and tend to Zoe while we were gone) and also typed this all out so there's no confusion on our decisions when things get heated and we're busy tending to the babe's birth. Then of course we created a birth plan and have the help of our doula who gives us both a tremendous peace of mind. Again, we're prepared for any part of the plan to go right out the window but at least we feel content knowing we've done our best to prepare as thoroughly as possible.
And that's that!
I've added some photos from our September travels to Italy in this post. They were all taken by the amazing Shay of Love, The Nelsons. A lot of people thought this trip was indeed our babymoon but instead it was a work related trip that we tried to squeeze a little personal fun into! Either way, we are so grateful to have had the opportunity to take our first trip across the pond together while I was pregnant. More on that trip soon!
Happy weekend, friends!
Xoxo