Wedding Planners versus Venue Coordinators
January 4, 2016
Happy Monday, friends!
Today's post is on a topic I wrote about years ago but I needed to refresh my thoughts and opinions on it. Because while I feel like there is A TON of visual inspiration out there for brides and grooms there isn't enough content to educate couples on the nitty gritty of planning and how the industry works on the back end. When I first started my business, I had many potential clients tell me in their initial inquiry that they loved my work but ONLY needed my day of services because they had a venue coordinator already who would help them plan everything. And it was only after phone calls with said potential clients that they were able to have these 'a ha!' moments once I broke down the differences between the two roles. Many couples I learned, had no idea that these differences even existed! And some brides (who did not hire HGE or any other planner or coordinator) even emailed me AFTER their wedding to say they wished they had taken these differences more seriously because their expectations were not met on the day of their wedding and they were left feeling disappointed.
But I digress.
I'd like to preface this post by saying full service wedding planners AND venue coordinators are both very important vendors to have on board for your event. Truly! A hard working planner-venue coordinator team can make the difference between a good and a great event. This post in no way is to illustrate any bias towards either and instead is to educate couples on the different roles of each. I have a lot of respect for venue coordinators and feel without them, my team and I would not be able to efficiently do our job best.
With that being said! There are many differences between the responsibilities of a wedding planner or coordinator you would hire outside of your venue versus one that comes as the main source of contact with your venue. Some venues do indeed offer coordinators that may go above and beyond traditional venue coordinator duties OR may have a la carte services arranged with outside planners that clients can secure for an additonal fee. But for the most part, a wedding planner who runs their own company fulfills a very different role than that of an individual who represents a venue where you host your wedding ceremony and or reception.
Some few key differences to note about full service planners VERSUS venue coordinators are below!
SERVICES
The biggest difference would be the services you'll receive. With a full service planner and coordinator (like myself and the HGE team) we come on board to help plan your wedding from the very beginning of the planning process. We don't solely focus on venue related items but instead look at the planning process as a broad puzzle that needs to be put together with much of our help, expertise, and guidance. This means helping with not only the venue selection but everything from other vendor referrals, communication between key players in your planning process, keeping you up to date with checklists and planning accountability because hey, life gets busy, and then for the HGE process at least, attending gown fittings, spearheading full design and floral mock ups, scheduling meetings and phone calls and acting as a liaison between the couple and any other key players. Sometimes I serve as a listening ear to my clients, a cheerleader, a friend, a middle-woman between family members, and the list goes on. There isn't much I and my team will NOT do as part of the business model we have created and the level of service we are dedicated to providing to our small roster of clientele.
A venue coordinator however has a very specific role to serve the client within the parameters of the respective venue they work for. A venue coordinator typically has a boss to report to and has a specific way of doing their job that has usually been outlined to them in training. Meaning anything outside of the venue's responsibilities (so where to buy your gown, what sorts of florals you can expect to use based on your wedding date and budget, and helping sort through invitation etiquette or reviewing day of stationery proofs as examples) do not fall within their responsibilities. While a venue coordinator usually and SHOULD provide clients with preferred vendors lists, sample floor plans, and maybe even timeline samples or wedding planning tips based on other events that have unfolded in their venue space, their commitment to you typically ends there.
I'd like to however add some examples on what a venue coordinator is typically responsible for (and if the coordinator is really quite wonderful these are things my team and I do not have to worry about as the planners); opening and closing the venue, making sure any included rentals are set in their predetermined spots (usually chairs and tables), ensuring the venue is clear, clean and as promised to the client prior to any set up being done, tending to parking, valet and coat check duties if those are applicable, making sure any bridal suites are tidy, ensuring restrooms are working and clean, managing room temperatures and lights, helping oversee the food and drink side of things with those team members should this be offered in house, and in some really rare but amazing circumstances, working together with the outside hired planning team to ensure guests are comfortable, get rooms flipped efficiently from ceremony to reception, help light candles or fold napkins, clean up trash as the night goes on, call cabs for any intoxicated guests, make sure loading docks are clear for pick ups, etc.
See? Teamwork between both parties really makes the difference!
TIME INVESTMENT
The next big difference I can point out between the two roles involves the time investment you get from both parties. With a full service planning team like us here at HGE, there is an average of 500 hours given to each client. This includes time spent on the initial booking process (which can takes weeks and even months, many many emails, phone calls, meetings, etc), time spent on the wedding planning process without the client's involvement (e.g. time spent sourcing florals, building proposals, having long meetings with other vendors, troubleshooting on the client's behalf, etc) and time spent WITH the client (so meetings with other vendors, tastings, venue walk throughs, dress fittings, etc). Then of course the day before the wedding, the day of, and the day after plus all associated execution, prep, and strike time is considered into this equation. You can see this adds up quickly to a large time investment made into your celebration. Which also has to do a lot with the investment of a full service planner but there's more on that below OR here in a separate post. On the day of usually a full service planner and or team is the first to arrive and the very last to leave. As they should be.
With a venue coordinator, the time you can expect from them is much more restrictive. Aside from a venue walk through before you sign on the dotted line, any tastings you may do if the venue offers in house catering, and/or a rehearsal run through the day before your event, they typically show up to the venue later than full service planners. And in my experience usually they leave after dinner assuming everything is running smoothly, at which time the banquet captain or another employee of the venue takes over. Again, this is not to provide a disservice to the client but it's because venue coordinators have different business models to adhere to.
COST
This is probably a given based on everything I wrote above, but a full service planner (especially if they have a team) comes with a much higher price tag than that of a day or month of coordinator. This has to do with the obvious time commitment differences as I explained. But there are other factors involved here too. With HGE, we aren't just a team that offers full service planning services. We also include with 100% of our client bookings full design, floral, and execution services. While this often doubles the workload we have pre-wedding and makes the execution side of the event much more involved, it means we get to produce really thorough weddings that are beautifully representative of our unique clientele. Some full service planning teams or planners, may fully plan your event but they hand over design duties and floral responsibilities to different companies.
The majority of venue coordinators however do not cost you extra and if they do, their fee is included in the rental cost of your venue and this is itemized or explained to you in the consultation/booking phase. If a venue comes as a rental only without any type of support staff or venue coordinator this should be and usually is clearly communicated in the beginning stages of searching for that perfect space to say I Do. In this case, the venue usually will recommend outside coordinators to get you by with the bare minimum level of service OR they will require you hire someone from their list of preferred coordinators. If a coordinator doesn't seem like a necessity to you be sure to ask your venue owners about what they do and don't do day of so you can make the best decision on what you'll need. Your bridesmaids can't and shouldn't be setting your chairs and tables up for you at 8:00 am on the wedding day if your venue doesn't include this in the rental cost!
You can read a bit more over here in this post about why planners cost what they do.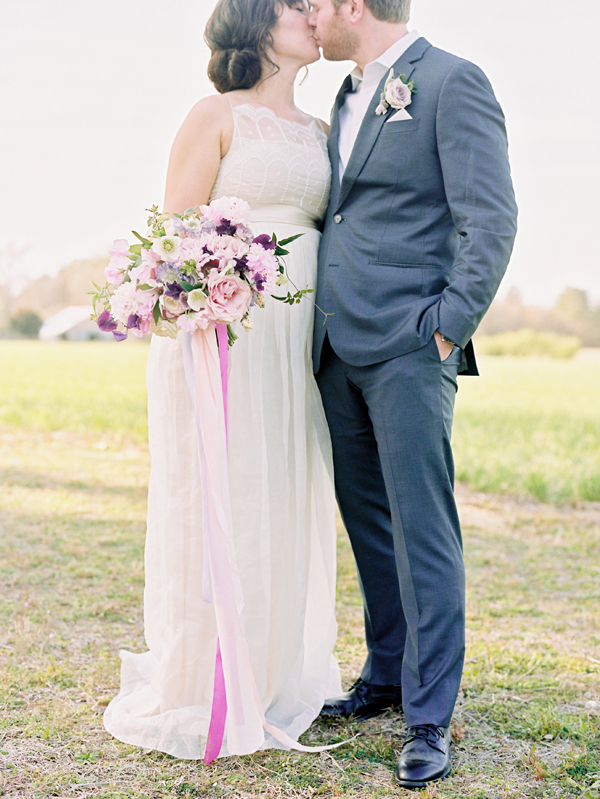 I'd also like to note there are differences between full service planners and day of coordinators even if both are hired separate from the venue. While the verbiage these individuals use is starting to change in the industry to 'month of coordination' or 'partial planning' this position includes coming into the planning process closer to the wedding day to get caught up to speed on the work you may have done yourself already. Their role is to make sure your wedding flows perfectly and logistically comes together without a hitch in the final hours. Think of it as handing off the planning baton to your coordinator so they can finish the race for you!
They may do things like create a timeline for your wedding, touch base with involved vendors to confirm duties and start and end times, or have an in person meeting with you to get to know you and make sure you're feeling at ease heading into the big day. But that's where their role typically ends. MOST day or month of coordinators are like the foreman of your wedding day operations whereas planners are like the architects. They simply direct and help guide everyone where to go to ensure you're able to celebrate and soak up your special time.
Also note!
Most day or month of coordinators will only begin working with you no earlier than a specific set time before your big day. Some will not even book out clients until a set time before your event (say, 6 months) to ensure boundaries are clear and they don't accidentally become a full service planner in the process. I have not offered stand alone coordination services since 2010 but can tell you on the day of there are many things that a coordinator may not be responsible for that a full service planner would very likely be doing for you.
Phew! I hope this helps clear up any confusion anyone has about the various roles or planners, coordinators and venue coordinators. If you have questions or comments about your own experiences please leave them below and I'm happy to help! You can also check out my friend Lauren Grove's blog Every Last Detail for tons of content about planning an efficient wedding.
Have a happy Monday, everyone! All photos in this post are by Nancy Ray Photography from this editorial.
Xoxo