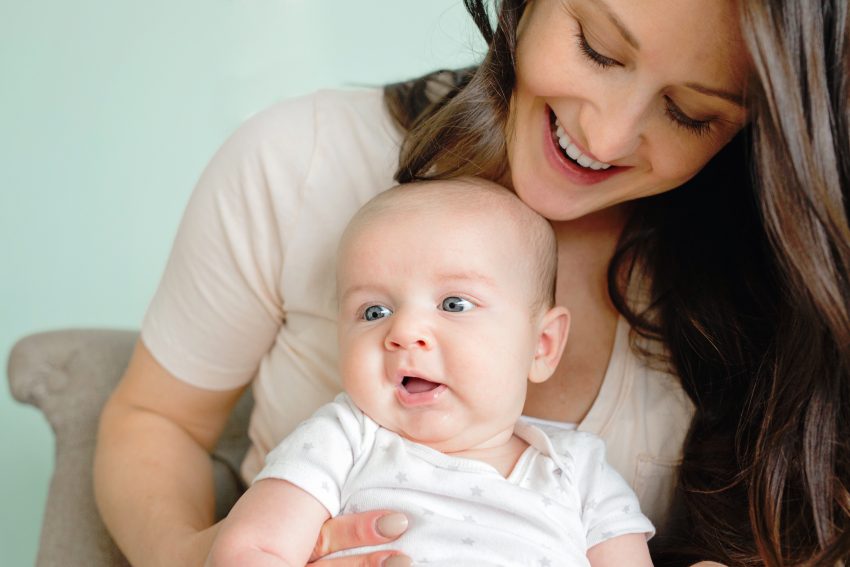 My First Mothers Day with Lachlan Rue
Today is my first official Mother's Day as a MAMA and guys, it's still so unbelievable I have a little human of my own. Not a day goes by where I feel any less than overwhelmed with gratitude and joy for this season of life.
Ironically, last year when I found out I was pregnant it was just two days before Mother's Day. That Sunday felt really special in a private and surreal way as I couldn't believe I was growing this sweet life inside of me. But this year is even better now that we have a 16 pound bundle of love to love on in the flesh! Just shy of 16 weeks now, Lachlan is at a fun age where he is starting to become a bit more, dare I say, fun. He is starting to giggle, recognize faces, follow things with his eyes really well, sit up on his own, and show other hilarious parts of his fiery yet sweet demeanor. Andrew and I are still figuring out a lot of things as we go (our days have surely changed!) but have mastered the art of teamwork in a new and profound way. I can't quite remember what life was like before being Lachlan's mom and I'm totally content about that.
So today I want to send Mother's Day wishes to all of the different kinds of mothers out there, and believe me there are MANY. My wish is that you are celebrated. My prayer is you know how loved and treasured you are.
Photo above taken by Betsy Bee Photography for a Mother's Day mini shoot I styled at Renew Mama.
We had such a blast! Xoxo