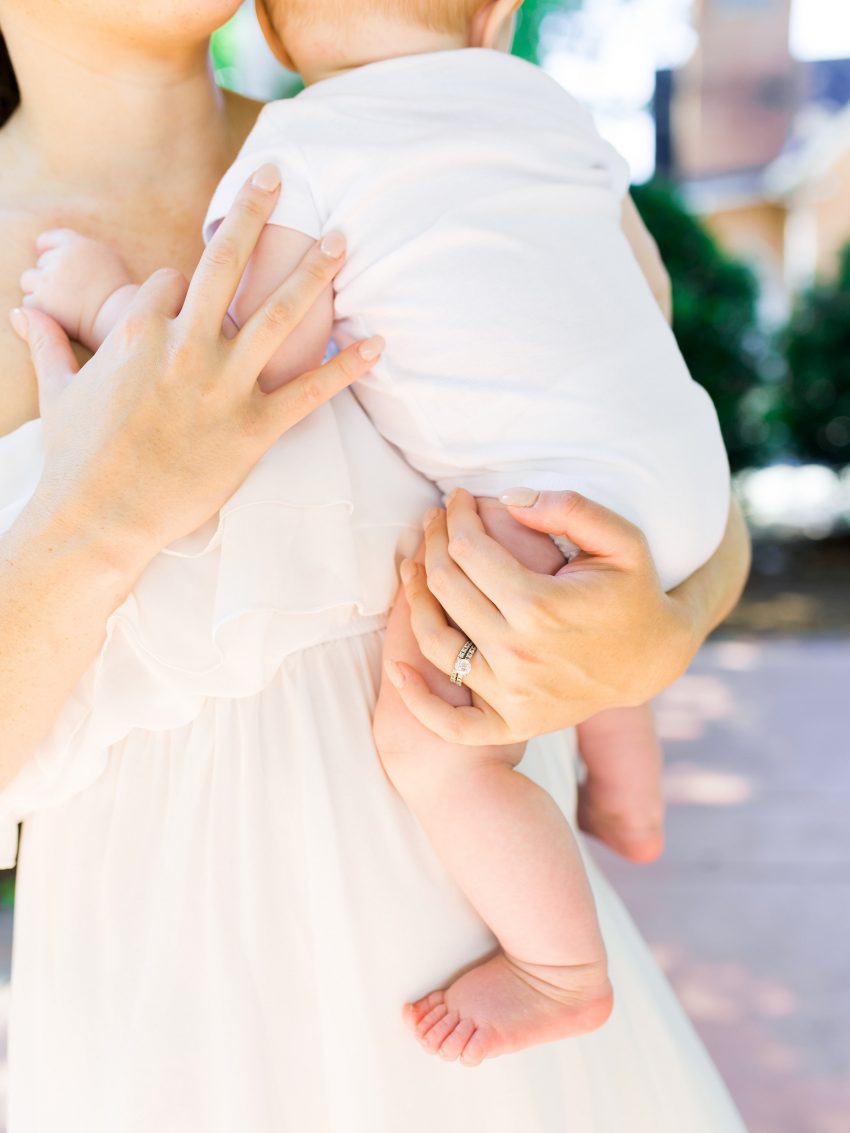 Life with Lachlan
I'd risk the fall just to know how it feels to fly. Alicia Keys, How It Feels to Fly
Lachlan turned five months over Father's Day weekend and all sorts of emotions hit me like a freight train.
Before I became a mama I braced myself for what I thought would be a really hard transition into motherhood. I expected sleepless nights, a loss of self, a fizzled out passion for my work, a loveless marriage, and zero time for anything other than my child's needs. That sounds totally bleak right? But I knew and promised myself even if all of those things came true it would be worth it for the chance to finally be a mom and hold my baby in my arms. I would risk it all for that. I'd walk through total darkness to be able to have a small slice of mama bliss.
Now that I'm on the other side of those fears and L is such a big part of our world, life has surely changed. The reality of our lives now is a sweet testament to my expectations being way wrong. Thank goodness for that! Alicia Keys' How It Feels to Fly always hits home for me (listen to the song here if you'd like). Being L's mom is what I would imagine flying feels like. Indescribable. Eloquently writing about the way this role has changed my life personally is hard to do but in simple terms life with Lachlan is really good and joyful.
And funny enough all of those things I feared falling apart when we became parents happened but in reverse ways. I certainly changed but in a way that feels natural not in a way that needs to be mourned. Finding ways to strengthen our marriage takes a bit more creative thinking now but 'loveless' is the last word I would use to describe how I feel now for my husband as he fathers our son so sweetly. My work? Serving my clients and intentionally using every single minute I've allocated to work is the name of the game these days. I look at my client's weddings a bit differently now as I don't just see beautiful details but also a couple who will go through one of life's biggest adventures together in marriage. And well the sleepless nights? They aren't completely sleepless but I assume one day we'll sleep through the whole night. In the meantime I can exist on naps alone :)
Lachlan, you're the best best best. We love you tremendously and completely.
. . .
On that note, after Trouvaille 4.0 wrapped up I had the pleasure of having some motherhood photos taken by the talented Lauren Jolly. Most of the photos are personal but the one above is one of my favorite. Seeing Lachlan change almost daily and watching his little (or rather his BIG) personality come out now is so much fun! Thank you, Lauren for helping me to capture and bottle up all of the milestones during this season. Xoxo