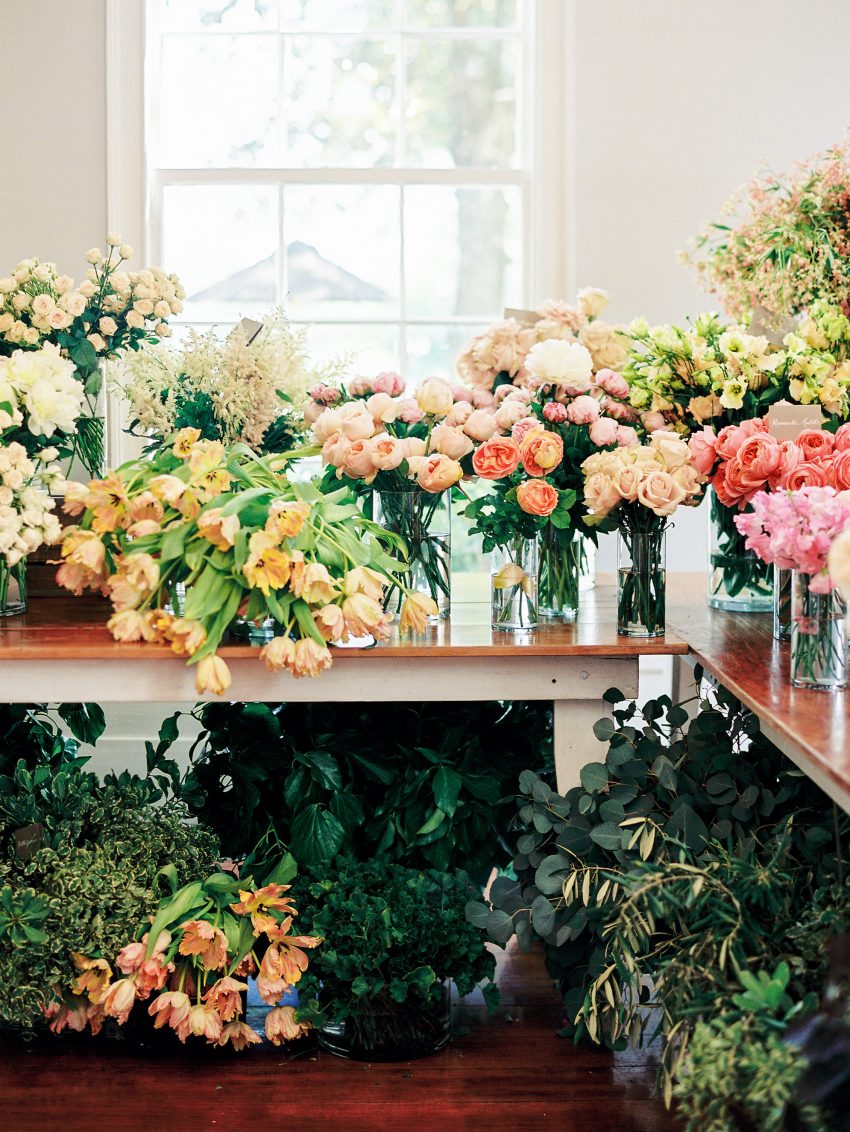 What To Gain from The Trouvaille Workshop Experience
It's 2017 (!) and chances are you want this year to be your best yet.
If you're a multifaceted wedding planner, I want to encourage you and equip you with the tools and insight to be the best business owner you're capable of. I may have been in your shoes before. Where you feel stuck, uninspired, overwhelmed, burnt out, or even a bit lonely and left out. There's nothing worse then feeling lost when you know you have responsibilities to meet and big dreams to bring to life, and sometimes the mere realization of being stuck is enough to leave you feeling paralyzed to make that next move.
I created the Trouvaille Workshop because I wanted people who felt like I did at one point, to have a place to to turn to to get unstuck. A place that offered answers. Well, so much MORE than answers. A place that offered education, inspiration, relationships and much more; the 'answers' were really such a small fraction of what I ended up creating. I along with a mighty and always changing team of speakers and contributors have watched almost 100 different business owners experience the Trouvaille Workshop and as a result make really incredible changes and strides with their brands and companies. THAT is pretty powerful in and of itself.
Our fifth workshop is quickly approaching and below is more on what you can gain from the experience.
TAILORED EDUCATIONAL CONCEPTS
Each Trouvaille experience is given a specific curriculum. From the back end of business (think legalities, contracts, and pricing) to the mechanics of design (how you build design proposal, trying new floral approaches, working with unfamiliar product), I strive to create sessions for multifaceted planners and designers which are content rich and applicable to common pain points. Then I market the workshop to that type of attendee so there are not missed expectations and the workshop is full of women who can indirectly lift one another up. Each session at Trouvaille is assigned to a seasoned professional who can best teach, present and discuss on the respective topic, giving you a very specific and in depth look at all of the parts of your business and not just one.
INTENTIONAL TIME FOR ENGAGEMENT
Some call it networking. I call it relationship building. I've been to workshops before where making connections is hard especially for an introvert like me. As someone who works alone for most of the day in a basement studio, I know how isolating it can feel to try and run a business solo and even more so, not know who to turn to for answers in the day to day. While I now have a tight knit group of colleagues and friends I can turn to as needed, I was once in a place where that wasn't available to me. And I needed those connections desperately.
The schedule at Trouvaille and the intimate guestlist size allows for ample engaging time between attendees, speakers, and contributors. At the sit down dining experiences, seating is assigned not to pigeon hole you in sitting in a specific spot, but to allow you to strike up conversation with a person you may otherwise not connect with. The speakers I Invite to be a part of Trouvaille are requested to stay the entire duration of the workshop because the in-between is sometimes more valuable then the presentations; the small talk in between sessions, the passing on the way back to your room, or the connection made during a late night fireside chat when you realize a professional you admire loves the same type of wine you do. The workshop is as many days as it is because I believe in the power of relationships and you too can expect to see that same result from Trouvaille.
A FRUITFUL AND INTENTIONAL EXPERIENCE
While it's obvious the Trouvaille Workshop is meant to inspire your business and provide you with intentional and educational concepts for your business, what may be less obvious is the way the experience as a whole is structured to make you feel. As planners and designers we love well on our clients. We are in the business of serving, catering to, and going above and beyond for our many clients. Our jobs can at times be emotionally draining but we do what we do because we enjoy and excel at it.
Do you ever watch your clients leave their wedding day and they look almost weightless and clearly full from the emotionally fulfilling experience they just went through? It's because you served them well, their senses were catered to, and they were above all else loved on and appreciated. I love striving for that same effect with the guests at my workshop. From the intentional items gifted to everyone, surprises tucked in throughout the schedule, the way my team and I welcome, speak to and interact with every attendee, our goal above everything else is to make it apparent each person truly matters. You can expect to leave not only inspired to make your business stronger but inspired to do so because you know you're worth it.
A CURATED GROUP OF CONTRIBUTORS 
For the first time in the history of hosting the Trouvaille Workshop, I myself will be leading and teaching the entire hands on day and floral portion of the curriculum. I feel confident with where I am in with my business and the skills I have under my belt. I look forward to sharing more insight on how I design for my clients, how I approach my floral arrangements, and how I bring together a concept to reality. 
Furthermore, the group of professionals coming together to join me in teaching, serving and giving back at the next workshop is incredibly diverse and very talented. I feel very proud of the women who have agreed to be a part of what I've built. From Liene Stevens of Think Splendid and Shira Savada of Martha Stewart Weddings, to Ashlyn Carter, Shanna Skidmore, and Christina Scalera, and then of course my support and encouragement crew, we have a really strong group of women on board. All of these professionals cater to wedding professionals and provide services and products that serve as tools for success. I won't give away too much of what our attendees will experience in May but it's going to be a remarkable experience.
Will you join us? You can make it official here.
All photos via Nancy Ray Photography.