Happy One Year, Lachlan Rue
January 18, 2017
I've typed and deleted this post numerous types trying to express how I feel about this day yet nothing has felt eloquent enough or as monumental as how I'm feeling about this day. One year ago everything changed when a perfect, almost nine pound baby boy was placed next to my swollen and tear stained cheek on an operating room table. I remember very clearly thinking in that moment, this is IT. This is what I've been preparing and waiting for. This mama thing? I am ready and prepared and this is what I've been called to do here on earth.
How odd to feel such sure feelings in the first few and raw moments of a very new role, right? Yet I knew.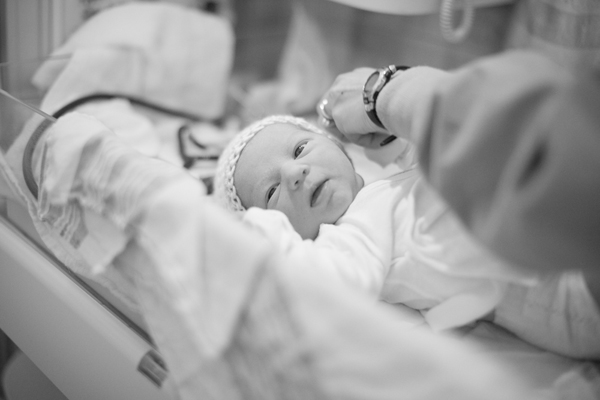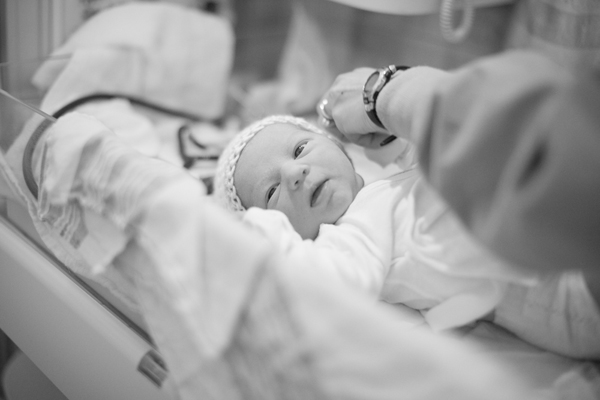 It's been a palms up, humbling, inspiring, and simply put, joyful year being Lachlan's mom.
Sure, there have been hard moments, sleepless nights (months?), days where I've failed at balancing things. But the truly memorable and magical days have far, far outweighed the trying ones. I've learned to move a bit slower as a mama. Not any less intentional but slower. Relishing in simple tasks like rocking in a glider mid afternoon or soaking in a tub with a happy baby even if the water is getting cold have made me very happy. Days have at times blurred into weeks, and those weeks into months, but now as I look back, all I feel is an acute sense of fulfillment for the blessing I've been given both in my son as a person and in this journey as a parent.
Lachlan is home from school today and I've scheduled the day off of work because I want to fully celebrate him and all that this past year has been (even if he doesn't realize it). We will go get donuts for breakfast and of course there will be a nap or two (for Lachlan, not me!), but below are some of my thoughts on mamahood. My intention is to share thoughts on motherhood each year on Lachlan's birthday in an effort to not only inspire others in this similar season of life, but to look back and see that my life was lived as deep as it was wide.
Oh, what a year it's been!
1. Motherhood is what you make it. Being a mom is rewarding and wonderful and special and many many other things, but it's as much of those things as you let it be. You have a choice to choose. Each and every day.
2. Last weekend, Andrew and I went out to dinner for our 11th dating anniversary. It was our fourth date night out alone in the span of a year, and while that fact alone should be its own reflection, what I'd like to say here is this: at dinner I asked Andrew what his favorite Lachlan memory is. And with the exception of a few small milestones that happened at distinct times, it was hard to pinpoint exact ones. So we spent a good chunk of our dinner sharing little stories that revolved around the REALLY small moments but the moments that stood out most to us; listening to Lachlan's rare giggle, watching him discover something for the first time, the smell of his neck or the way he puffs out his little lips. Before you knew it we were THOSE parents out on date night looking at photos and videos of our kid over our tapas. Some say parenthood is a big blur yet somehow it's made me acutely more aware of memories and my ability to make them and file them away.
3. Any way you give birth (scheduled c-section, in a forrest surrounded by fairies, at home in your tub, in an ambulance, whatever) is special, wonderful, and truly, miraculous. I felt nothing but shame and guilt over my birth story for a good six to seven months. And I hated every second of the self-imposed shame. I've only ever written the entire ordeal out in a journal so I make sure I don't forget every detail. Then one day, something changed. I realized it doesn't matter how Lachlan came into the world because the point is he's here now and he's perfect. I'm so grateful there are people like doctors, and places like hospitals, and things like medicine and tools, because without them my story may have been a little different. Your birth story does not define you or determine what kind of woman or parent you are. I wish someone would have told me that sooner.
4. Yes, time flies by. Or so it seemingly does. Yes, the days are long and the years are short. Yes, I am 'soaking this all up' because everyone tells me I should do just that. Much like my friend Emily declared ever so boldly, for me in this mamahood journey, I've tried to avoid falling prey to the 'time is ticking' trap because guess what? Of course it is! Whether you're a parent, student, single person, Beyonce, teenager, in your 80's and retired, or living on an island somewhere drinking mojitos all day (in which case I'd love to join you for a hot second), time is moving at the exact same pace, each and every day. This pressure to somehow frantically preserve every single thing as a parent because 'they grow so fast' left me really anxious the first few months L was in the world because I was afraid I was savoring it all in ALL the wrong ways. But it turns out when you slow down, get present, and get after grateful, the time we have in front of us is just the amount we need. When we can savor life without being rushed we can really live our best lives. Who knew having a baby would reveal this.
5. I'm VERY biased (clearly) but to all the mothers who told me having a little boy would be the best, I salute you with tears in my eyes. It's not lost on me that God/the Universe/some divine intervention/aligned stars/alltheabove, blessed me with exactly what I needed when I needed it the most. During a tremendously hard personal season in my life, here in front of me was and IS this GIFT, this precious, intelligent, inquisitive, and gentle baby boy named Lachlan. If this is what year one had in store for me, then bring on the next.
Can I tell you how I saw this photo above when my friend Laura sent me the gallery of our birth images and my heart sunk because I did not look the way I had imagined? I didn't have on a pretty robe, my hair in soft curls, and a skinny face covered in beautiful but natural make up like you see on Pinterest or mama blogs (which don't get me wrong; those things are lovely and wonderful! If that was your birth story then own it!) There wasn't natural light streaming in from our corner hospital suite or my mom next to me holding my hand. But I saw this photo and quickly flipped past it looking only for the ones that did not include me.
I almost didn't recognize myself in these photos because I looked SO, well, different. And tired, and swollen, and emotional to be more specific. I had just had major surgery after 24 hours of labor so perhaps that's a given. But that's exactly it! I SHOULD be different after this process of becoming a mother. This is the stuff that changes you. Funny enough, when it came time to find some photos to share in this post I opened up the file on my desktop labelled Lachlan's Birth and all I could see for the first time since looking through all the images was a really beautiful and really GOOD mother staring back at me.
Lachlan, I hope one day you read this. I am so grateful you are our son. You bring purpose to my days, and joy to my life. I cannot wait for family and friends to celebrate you this weekend with a fun dinosaur party I've been planning for you for months (OK maybe longer), but more importantly, I can't wait for more of the everyday and the in between with you. You are my light and I have a hard time remembering what made me feel so whole before you came along. Celebrating you is my favorite and I'll do it for a lifetime.
All of the photos in this post are a few taken by my dear friend Laura of Harrison Studio who graciously came to the hospital at 2:30 am the night/morning (?) Lachlan was born to capture our family in recovery. These are a select few of such deeply treasured photos as are all of the images we've had taken by talented friends over the last year. You can review all of motherhood, Lachlan, and parenting blog posts here.
I also owe a big thank you to all of you who have read this blog or commented on social media with love, support, and all around niceness over the last 12 months. Your encouragement, prayers, love, and even gifts, have been so memorable and sweet. I've loved sharing bits and pieces of the personal side of my life with you all.
And finally, Andrew; you've made this chapter in our lives one worth fighting for and one worth savoring slowly. I would make a million babies with you if we could in this lifetime. Lachlan is lucky to have you as his dad.
Xoxo