5 Tips for Better Work Productivity (Work From Home Mom Edition)
May 30, 2017
A few years ago I shared my strategies for work productivity and it really resonated with some of you. From getting up super early to kick start each day to placing out clothing choices each night before going to bed, my simple tips and tricks struck a chord. Maybe it was because they're easy and inexpensive (read: free) to implement or maybe it was because my list gave people hope they could feel a bit more productive, but I too love to reference that post from time to time as a reminder to myself.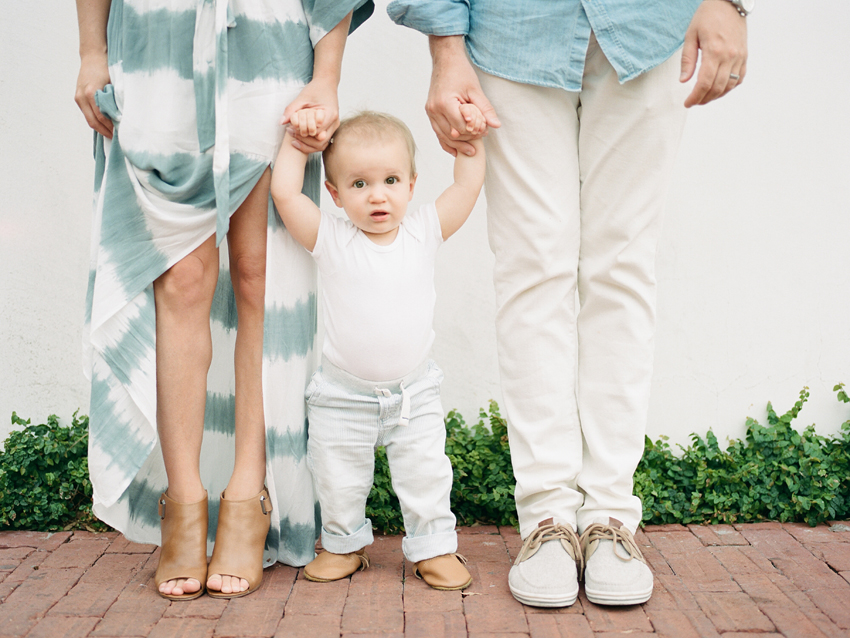 Now things look much different over here with my schedule. With a busy and curious toddler on the go, a passion for keeping my work under one roof in a home studio, and an evolving brand and full life, I've had to reestablish how to be productive as seasons change before our eyes. More than ever, I'm an advocate for fighting for the things that matter so below are my 5 revised work productivity tips especially catered to a working mother.
ONE: Create Flexible Boundaries
Or better yet, create boundaries and know which ones are flexible and which ones are non negotiable. For example, since returning from maternity leave last year, I work four days a week and that's what is shared with clients when they book me. However, I only put three of the four days in my email signature because on Tuesdays my son is home with me and being present at specific times can be really hard so I want to make that expectation clear. Since my Tuesdays are so unpredictable, those days are more for back end tasks that can be done in spurts and less for meetings and calls at set times.
Fridays however, are my non negotiable (with of course the exception of rehearsals or wedding weekends which happen about 4 to 5 times a year). These are days for quality time and adventure with Lachlan, and I fight hard for those days. But what I want to make clear is while those days are worth fighting for, the trade off is many nights I work after Lachlan goes to bed OR I spend some Saturday or Sunday evenings at my local Starbucks working as efficiently as I can to make up time. For me, this both makes those Fridays with my dude worth it and ensures I don't get behind on my commitments.
TWO: Preparing Everything In Advance Is Essential
Before becoming a mama I used to be pretty good at preparing for my days well in advance. But now, I feel like a preparation ninja doing everything I can in my power to ensure I save time each day. Beyond lists and reminders on my phone, my nights before bed are spent putting out everything and anything to make my mornings (and days) more seamless. Whether it pulling clothing for the next day (after checking the weather of course), making sure my phone and Fitbit are charging in the hallway, and having a reminder set for my first task in the morning, or putting out a bib, clean high chair tray, and sippy cup of milk in the fridge for L's breakfast, all of these little things add up in a big way.
THREE: Break Your To Do List Down Into Specific Tasks
Try selecting 1 to 2 large tasks on any given business day, and let the rest of your day be smaller items that require less brain space or time. I've found my sweet spot on any given day is 1 to 2 phone calls (sometimes three if I'm in a busier week) with creative work, important emails, and other tasks tucked in throughout. I also urge you to think of your tasks in one of the four quadrants so perfectly illustrated by Dave Ramsey in EntreLeadership, called 'The Urgent and the Important':
1. Important and urgent
2. Important but not urgent
3. Not important but urgent
4. Not important and not urgent
Assigning tasks to one of the four above categories broken down by Dr. Stephen Covey, helps me process my workload especially on days when I have a toddler running around and things can get busy really fast, or on days where L's at school and his pick up time is quickly approaching. For example both picking my son up from school on time and connecting with a client about an issue with save the date postage fall into category 1. They are both important items needing my immediate attention so it's up to me to figure out how to get them done quickly and efficiently.
Washing my floral buckets so they are ready for the next event is an example of an important but not time sensitive task since my next event isn't for quite some time. Scrolling social media out of boredom or to see what I might have missed in the last hour is a wonderful example of what's not important or time sensitive. And the list goes on of assigning all of the things we do in any given day to one of the four categories.
Start thinking of your day in tasks and how they break down to the above four categories. And see if this inspires you to think differently about how you face and tackle your day and commitments. It takes a bit of practice and discipline to get honest about what falls where but this has been so helpful as I navigate the waters of motherhood together with business ownership.
FOUR: Invest In Help
From my personal experience, working from home in a full time capacity with one child requires outsourcing and investing in help. Whether it's a nanny, daycare, babysitter, spouse that has flexible hours, or some other kind of assistance, I feel strongly that this requires help. As I approached my due date with Lachlan, I was adamant about not having him in daycare or having a nanny because I wanted to do it all (and the thought of letting him go into the care of others made me feel nervous and sad). But I quickly learned how liberating it is to admit I'm not able to do it all! And further, that being a parent is a lot of raising little people to become better adults and so, letting them experience and explore the world outside your arm's reach is a GOOD thing. You can read more on that here.
So we invested in a wonderful daycare (which we lovingly call 'school') and L goes there twice a week, all day. To help manage our finances, Grandma watches L in our home one day a week and she and L both love the fun they have together every Wednesday. Some weeks feel a little tight on time especially as I enter wedding season but most weeks I feel like I am really lucky to pursue many things in life that bring me pleasure and joy. But I repeat, I cannot do this without help! So invest in help and make it work for you.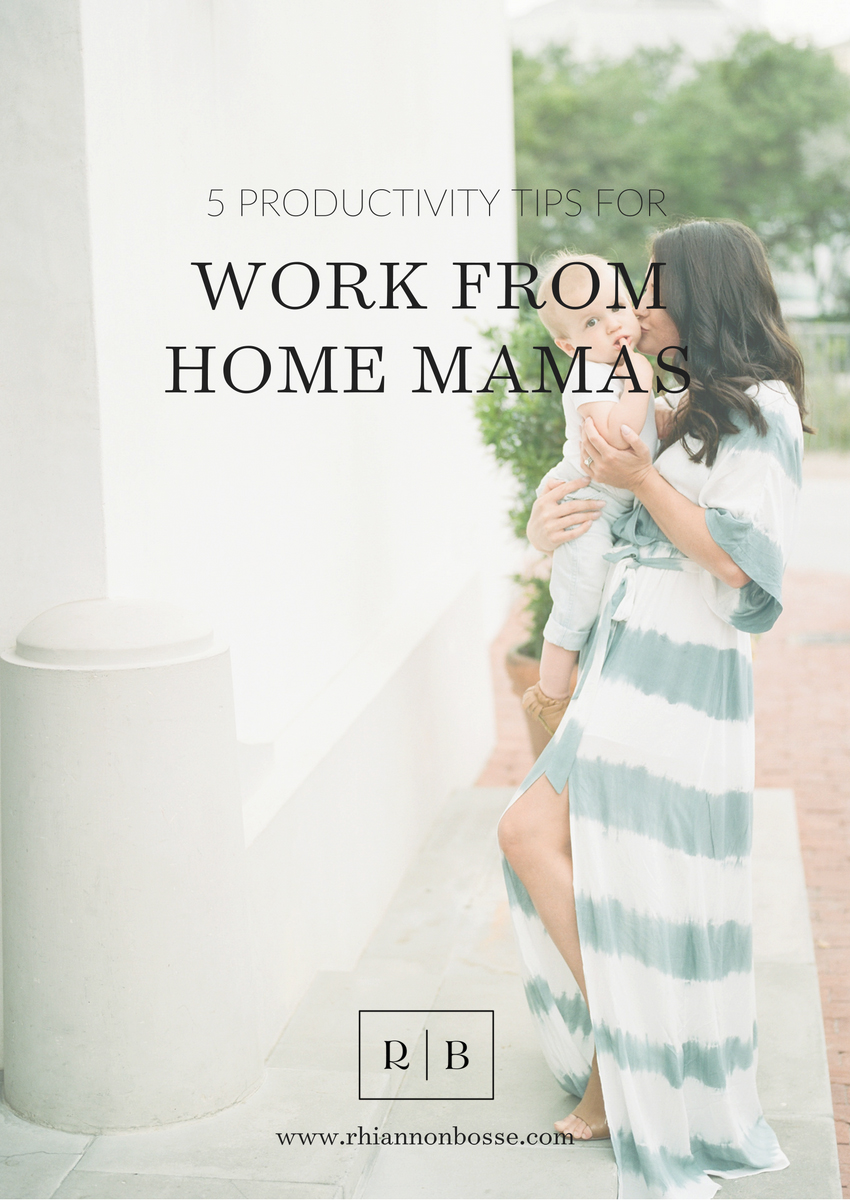 And finally . . .
FIVE: Get Honest With Yourself
Seasons change and some seasons require more of ourselves than previous seasons may have. It's our job as dutiful entrepreneurs and business owners, wives and partners, mothers and friends, and so forth, to steward our time and talents well, and fulfill our commitments with clarity and purpose. If we are spread so thin and exhausted 24 – 7 because of all that's on our plate, everyone suffers, ourselves included. Burn out as a business owner is very real and often only an obvious problem until you're so far into the burn out that climbing back out of the darkness feels impossible.
So my encouragement to anyone managing children, homes, clients, businesses and everything else in between, is to get honest with yourself and what you can handle in this season. Maybe it's no work except that which is in your home. Maybe it's part time work with a creative work schedule that works for you and the type of home you're wanting to lead. Perhaps it's starting that business you always dreamed of because your kids are in school full time and you've paid off college and vehicle debt finally. Whatever season YOU are in should reflect the amount of commitments you take on even if it takes a bit of honesty with yourself.
I'd love to hear from you! What tips and tricks help keep you efficient throughout your workday?
Photos throughout this post by Shannon Griffin.