Our Autumn Bucket List
September 6, 2017
I've been in the habit of creating seasonal bucket lists for a few years now and while they sometimes take a backseat in the busyness of life, they're very fun to scheme up in the transition of season. Here in Michigan we truly experience four distinct seasons. With autumn upon us (which happens to be one of my most favorite seasons), we made a bucket list date and over our favorite iced lattes and with Lachlan in tow, came up with 10 things we want to do and experience over the next three plus months. Below are our selections!
You can also catch my Before Baby Bucket List from 2015 OR our previous autumn adventures.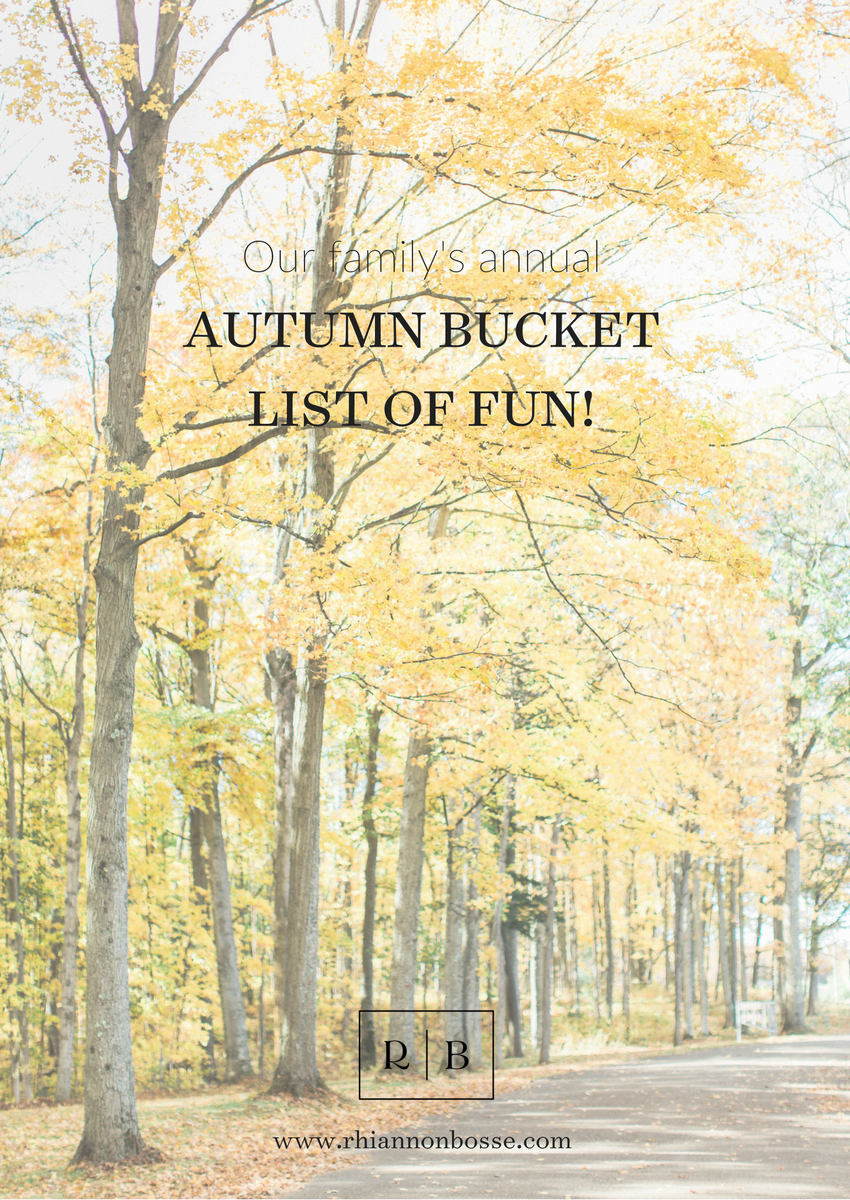 One: Carve our Halloween pumpkins and decorate our front porch with them for trick or treaters.
Two: Pick apples at the local mill and have a bite or two of our favorite cider and pumpkin donuts.
Three: Grab hot lattes with almond milk and tour of favorite neighbourhoods to see the changing leaves.
Four: Visit Grandpa Scott and Uncle Josh in Canada and tour the Niagara on the Lake region with our family.
Five: Make a tasty vegan thanksgiving pie and bring it to my sister in law's for a festive holiday celebration.
Six: Make a fun costume for Lachlan for Halloween (bonus if all of us dress up together in our own costumes!)
Seven: Have our annual fall family photo session but make sure we catch the changing leaves this time around!
Eight: Have a scary movie night with Andrew in on the couch complete with popcorn, blankets, and a fire.
Nine: Go on three kid-free date nights before November 1st (I think this one will be the toughest to do!)
Ten: Purchase a fall essential oil to diffuse in our home instead of the harmful fragrant candles I'm used to.
BONUS. And our final bucket list item is a secret one that means so much to us but hopefully I'll share soon!
. . . . .
I'd love to hear from you below! What bucket list items are you aiming for this season? Xo