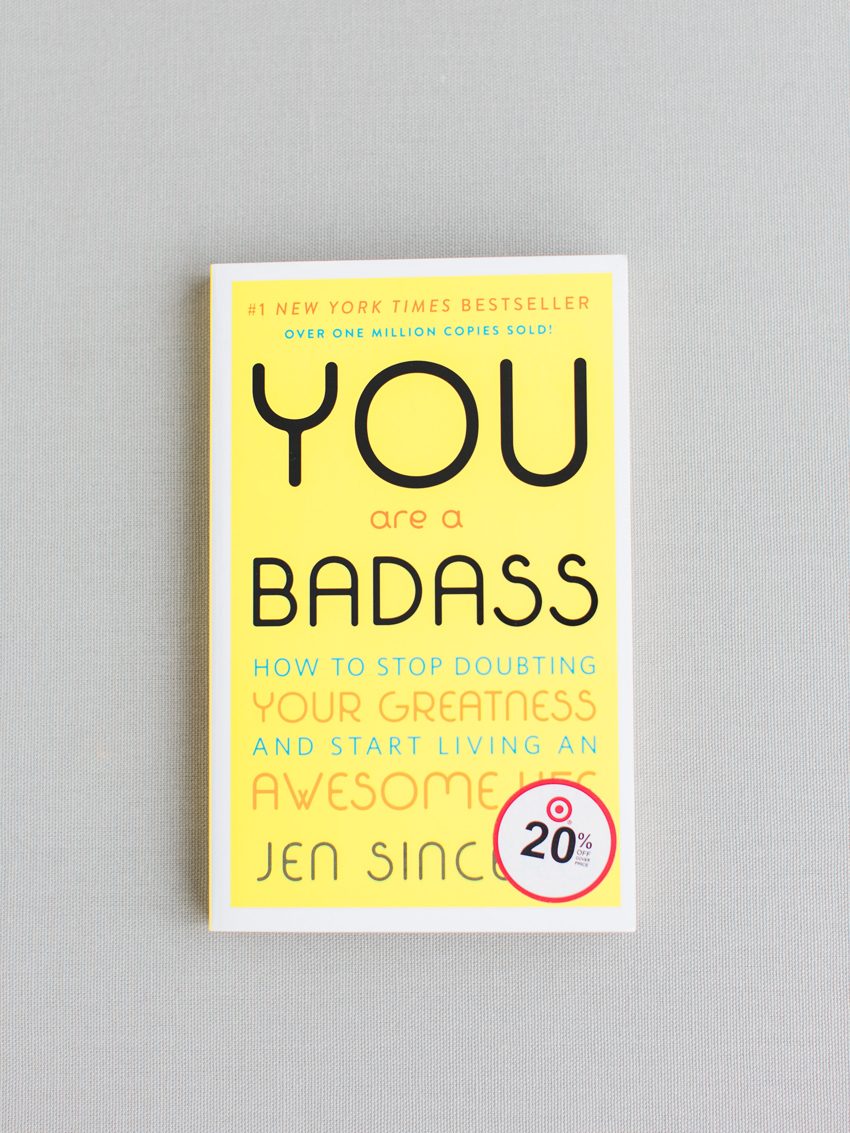 You Are A Badass, Rhi Reads Review
Well! This was a fun book to start the year off with.
A recap for anyone just joining: #rhireads2018 is my book list for the year, made up of 11 books I've intentionally selected to read over the next 11 months (one month is a 'free' month). The books include various topics from self help and parenting to faith and business. My goal in sharing these books each month along with my thoughts on them is to hopefully inspire others to indulge in good old fashioned paperback more often than they're used to, and also stay accountable with a hobby I really love but unfortunately gets put on the back burner far too often.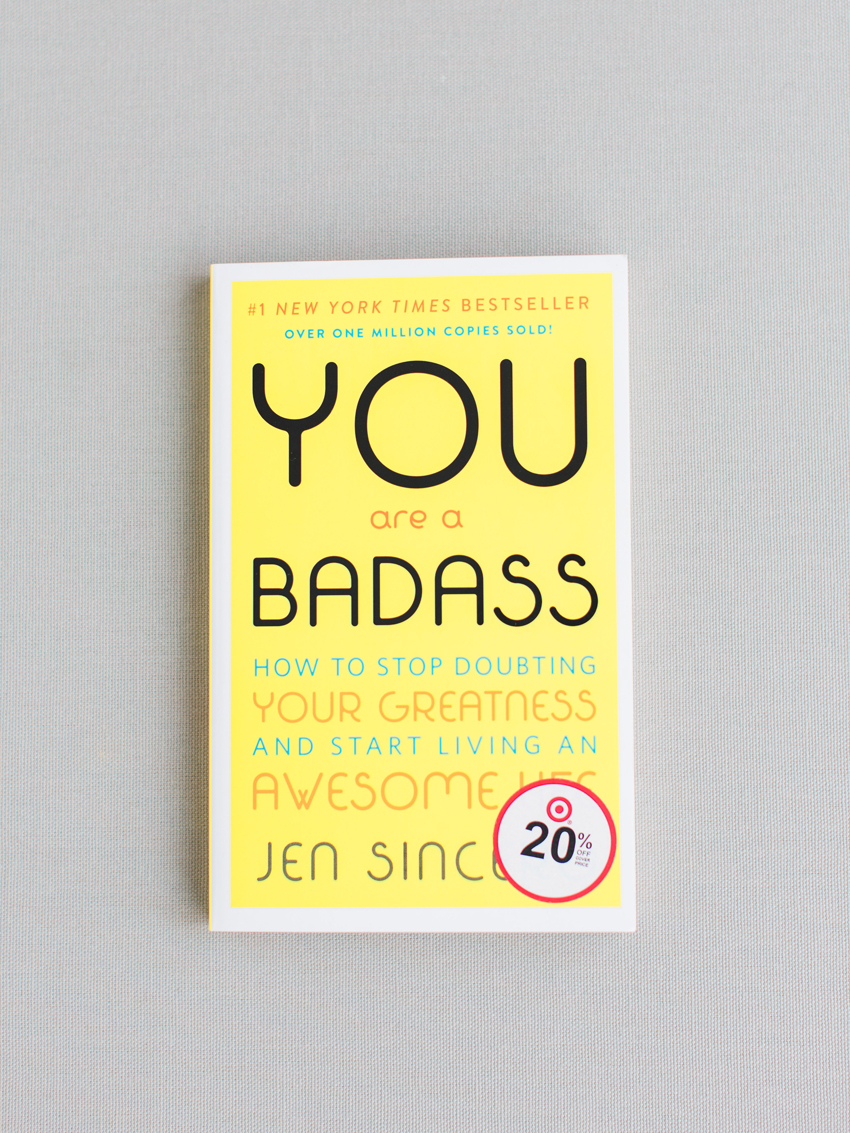 Book 1: You Are A Bad Ass
A Summary
You Are A Badass, by Jen Sincero is a fun, lighthearted, borderline brazen read with a clear undertone; not to state the obvious here, but you are a badass! Jen's conversational tone, easy to understand take aways, and sarcastic, witty sense of humor make the book both enlightening and enjoyable. It's classified as a self-help and personal growth book and the page count is 254 including resources and acknowledgements. Bullet points on the back of the book include the following promises present throughout 27 'bite-sized' chapters:
• Identify and change the self sabotaging beliefs and behaviors that stop you from getting what you want.
• Create a life you totally love. And create it now.
• Make some damn money already. The kind you've never made before.
Three Quotables
1. 'It's like we're surrounded by this big, all-you-can-eat buffet of incredible experiences and insights and feelings and opportunities and things and people and ways to share our gifts with the world, and all we have to do is align our energy with what we want and take decisive action to allow this good into our lives. And this decisive action part is key. Sadly, we can't just float around our neighbor's pool on a raft with cup-holders, sipping cocktails and being all high frequency while waiting for unicorns to fly down from the sly. We have to take action, hell-bent-for-glory kind of action.' (pg. 33)
2. 'Much of the time we pretend we aren't clear on what our calling is when what's really going on is that we're horrified to face it because it seems too big or too impossible to make a living at or completely out of the question for us. But what if you had the audacity to leave your excuses and your shame about wanting to be huge and famous behind and really went for it full-on anyway? What if you decided to do the most outrageous, most exciting thing you ever dared fantasized about, regardless of what anyone, including your terrified self, thought? THAT would be living.' (pg. 80)
3. 'Faith is having the audacity to believe in the not-yet seen. Faith is the muscle you use when you decide to blast outside of your comfort zone and transform your life into something that's practically unrecognizable to you in your present reality. Faith smothers your fear of the unknown. Faith allows you to take risks. Faith is the stuff of 'leap and the net will appear.' (pg. 117)
Take Aways
I dogeared a lot of pages of this book! Sometimes I saved a page if I thought something was funny, and most times I marked a page if there was something that could serve as a reminder to do x, or be y in my own life. While I liked this book and would suggest it to others, one thing I do want to make clear is that this type of self-help content (motivational, inspiring, easy to read) is not new to me. One of the major perks being a part of Making Things Happen and having so many kindred spirited friends and colleagues who are highly driven and goal orientated, is that themes throughout the book are commonplace within my circle(s). A lot of the simple lessons she preaches and no nonsense pep talks she gives sound a lot like the conversations I have on the daily with myself and others! And while I'm not blind to the good fortune in being surrounded by like minded and inspiring people like I know I am, it can make content like this sort or, dare I say, drag on a little?
Again, the book is wonderful and fun. I feel like I could sit down for lattes with Jen and talk for hours about the good stuff in life. And I think her book is especially wonderful for people who may be new to goal-setting, going through some major life experiences say, on the career and personal development spectrum, or for those who have similar personalities to Jen as I outlined above. I most certainly felt a sense of camaraderie with her just in reading what she's shared on her book's pages and that's a cool skill as an author. Which leads me to this: I also think in certain situations, a book that is EASY to read can be more enjoyable than a hard to read book, even if the easier to read book's content may only scratch the surface for you.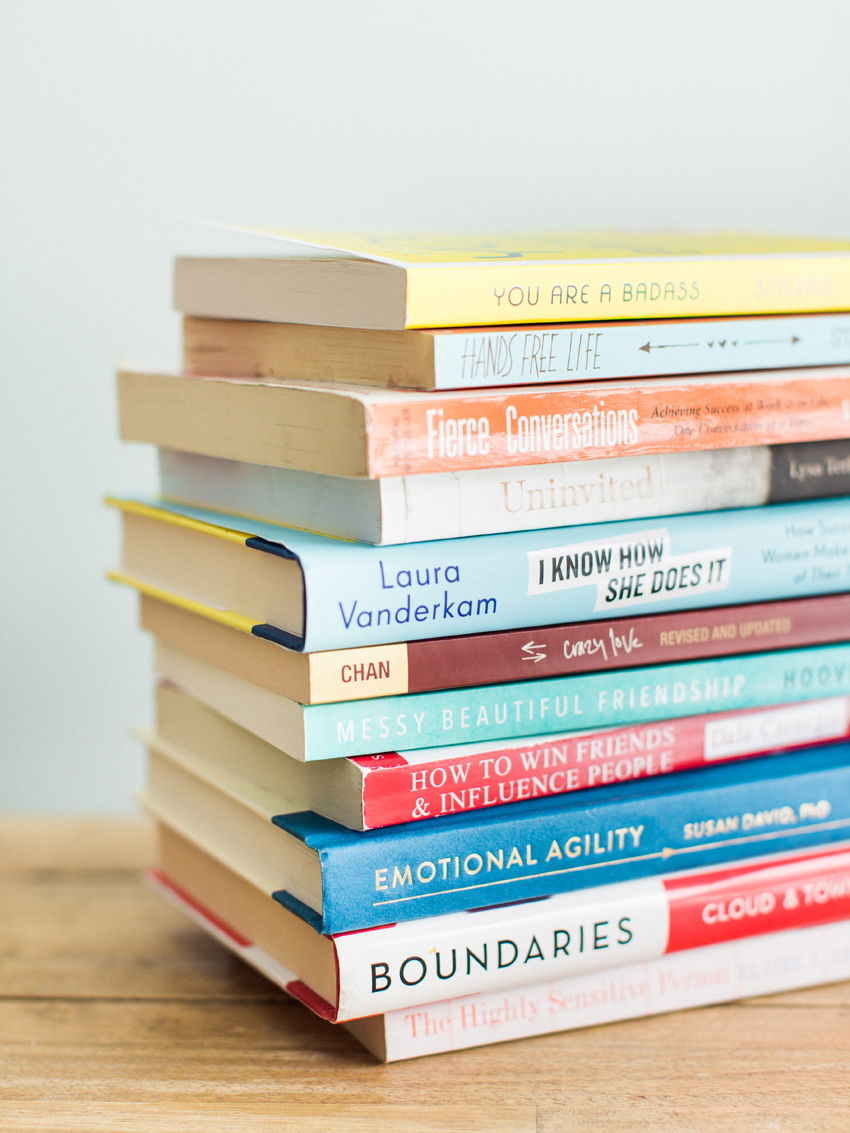 And that's that for my first 2018 book. There may be more books throughout the year that inspire longer reviews so I'm keeping my review guidelines minimal and loose. I also have to add this book was a smart choice to kick start a new year with because it felt like having a personal cheerleader in my court while I tried hard in January to cultivate new habits and routines. Have you read this book? If so, I'd love to hear your thoughts below! Xo
February's book: Hands Free Life
All book photos by Samantha James Photography.