Rhi Reads 2018
January 1, 2018
My fondest childhood memories involve a lot of books and reading whenever and wherever I could. Much like parents these days who restrict phone use at the dinner table, my parents had to enforce 'no reading at the table' rules which included not using my plate at a book holder as I tried to read while eating my food. I would sneak a flashlight under my covers to read at night in bed, read as long as I could in the car before I would get sick, and eventually went on to receive two journalism degrees in my early 20's because reading was really just the start of my passion for writing words, story telling, and communication.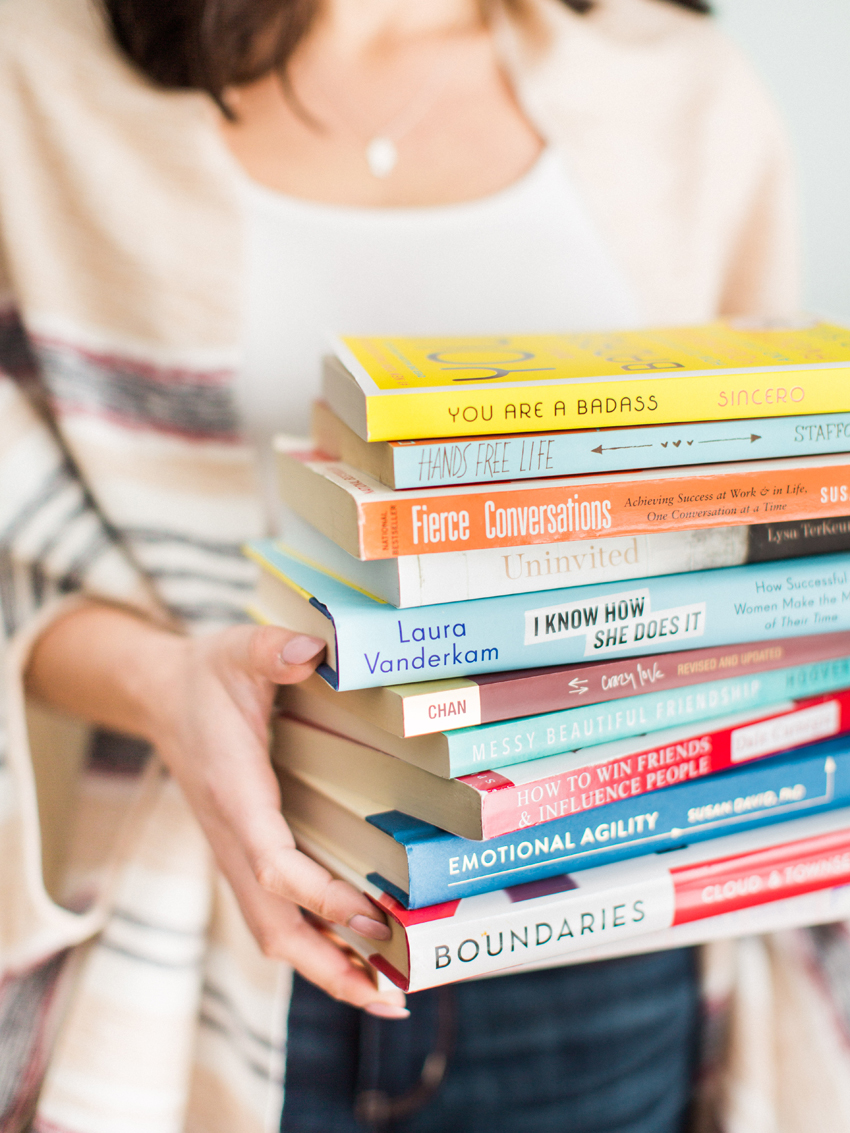 I buy a lot of books. I'm the kind of consumer who impulsively buys books if I feel like the story or message will radically make a difference in my life. And a lot of times the books I read do just that! EntreLeadership by Dave Ramsey is a good example of a business book that had a huge impact on my business. The Dorito Effect by Mark Schatzer and The Wellness Project by Phoebe LaPine are other goodies in the health and wellness realm.
But!
I'm also really good at starting books with good intentions only to watch them fall short as said books collect dust on my bedside/coffee table. Sometimes reading takes a backseat to other life responsibilities or scrolling on my phone. Or worse, I'll learn something in the beginning of a book and feel like I've gotten all I need from it without even giving the rest of the book a fair shot. (Someone please tell me I am not alone on that part).
I want to change that in 2018. And it seems a LOT of you would love to do the same too.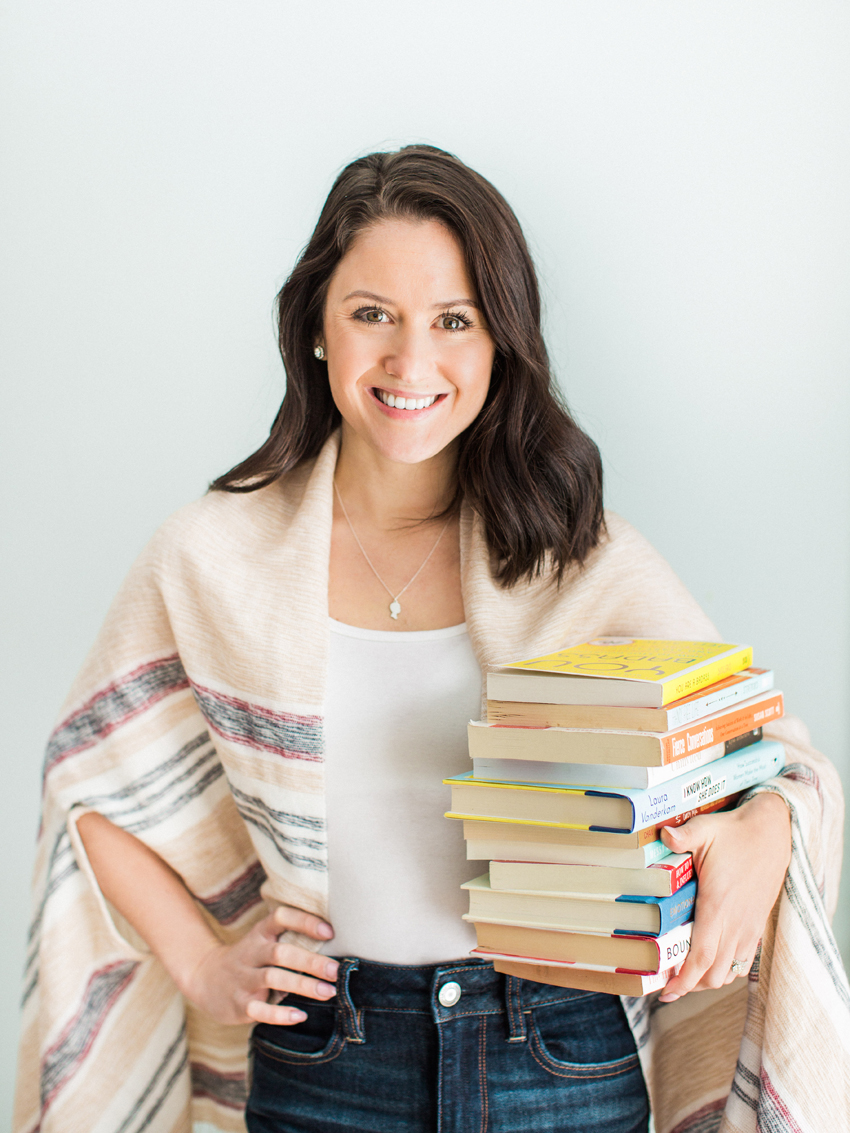 So here we are! Rhi Reads in 2018 and I'd love for you to join me in my efforts. My plan is to read 11 books in the new year, one each month, with a wild card month to either take a reading break if life throws a curveball OR add in a book that I might stumble upon and have to read. I've intentionally assigned each book to each month for one reason or another and the rules are just to read! Whenever I can and in a way that feels pleasurable and enjoyable.
Isn't that why we read in the first place?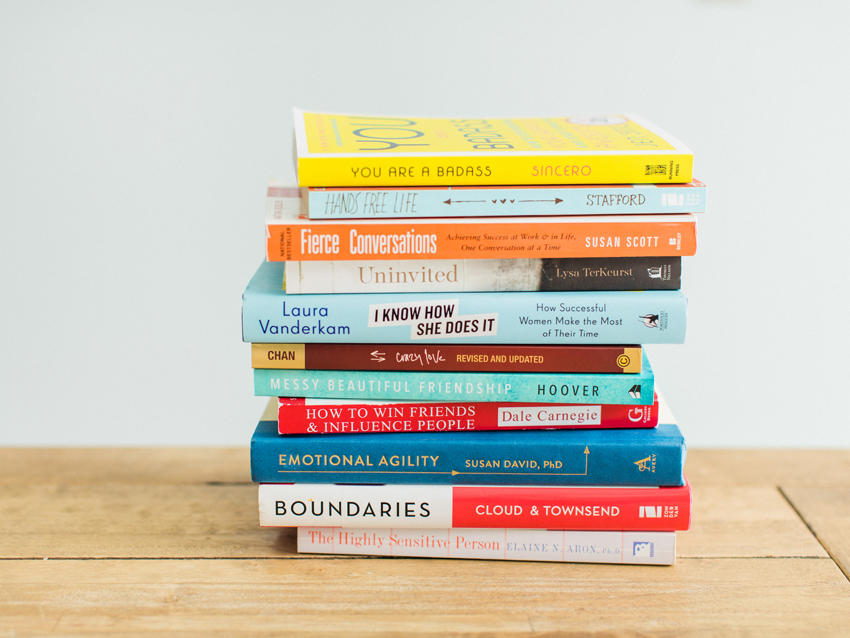 Here are the books I have selected:
January: You Are A Badass
February: Hands-Free Life
March: Fierce Conversations
April: Uninvited
June: Crazy Love
July: Messy Beautiful Friendship
August: How To Win Friends & Influence People
September: Emotional Agility
October: Boundaries
November: The Highly Sensitive Person
December: free or wild card month
I will be doing an Instagram live the last Monday of each month to recap the book, go over favorite parts, confusing chunks, pose questions, and generally just have a conversation with anyone who is interested. As for my newsletter list subscribers, I will include a little special #rhireads2018 piece within each monthly newsletter as a thank you for being a loyal subscriber and supporter! And beyond that, feel free to follow along with all 11 books, create your own club with different selections, or make your own schedule in you're a slow reader or want to do this your own way. Remember the goal here is to simply love the act of reading while soaking up good books!
Next week I will post more about January's book but in the meantime feel free to start reading like I will tonight.
Happy new year, friends! And if you missed it, here's a recap of 2017 to check out.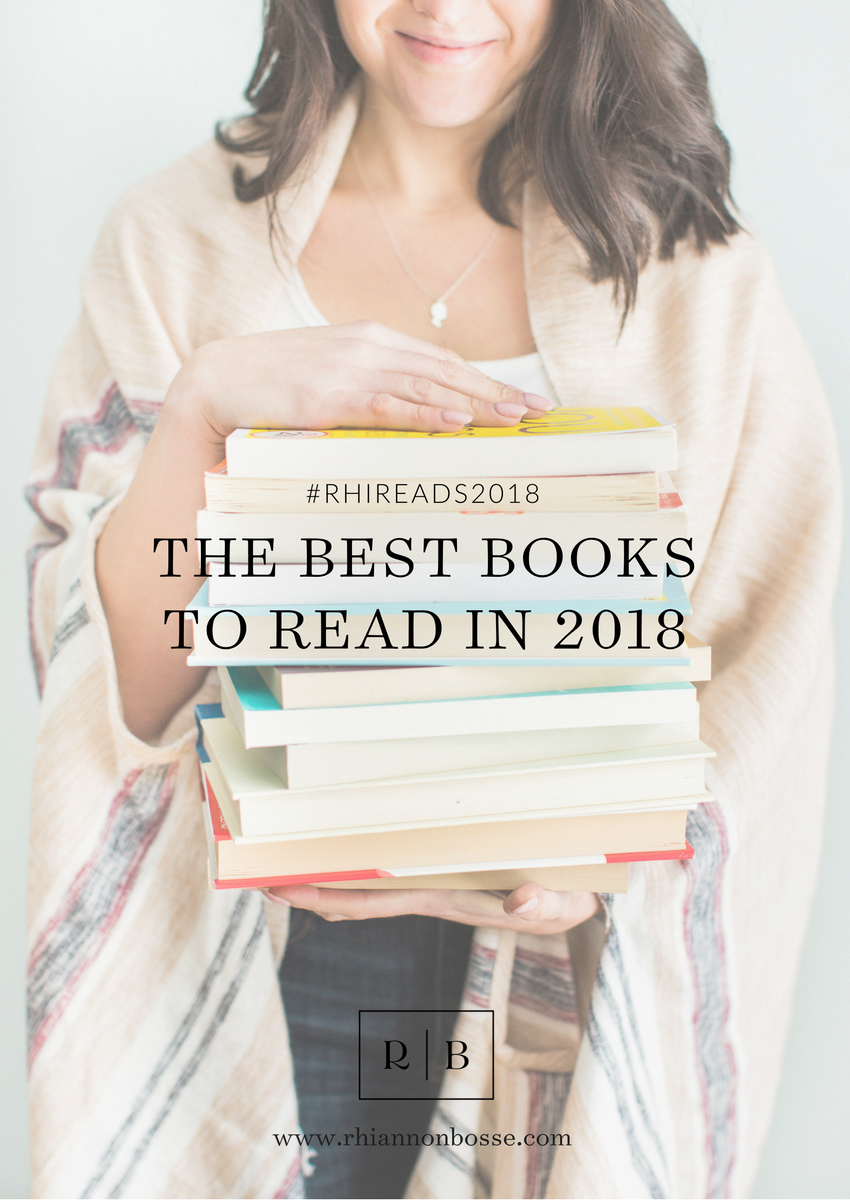 All photos by Samantha James Photography