Tips for Travelling with Toddlers
May 1, 2018
To any fellow mamas out there who have travelled with their kiddos, I salute you!
I've had the pleasure (read: some experiences have not been at all close to pleasurable) of travelling via plane with Lachlan a number of times in his 2.3 years of life. We started travelling with him at 8 weeks old and as of writing this post have been to Washington, Florida, North Carolina, Toronto, and Italy with him in tow. Some of those trips have been with Andrew but many have been solo with Lachlan navigating customs, security, airports, layovers, delays, rental cars, and much more. Different strategies work for different parents and children but below are some of my personal travel tips that have helped make the process less dreaded and stressful for us!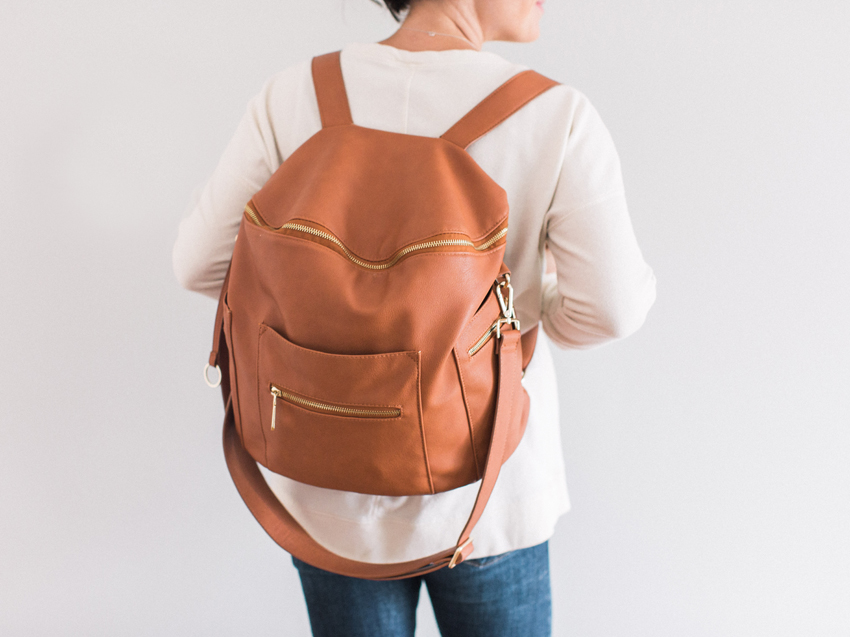 Pack as Purposefully as Possible!
Bearing in mind babies sometimes need more gear and items than toddlers, what made my most recent travels easy was have as little as possible to cart around with me. Parking at the airport (at 5:00 am), managing a stroller, a large suitcase, a diaper bag doubling as a carry on, wallet, myself and oh yes, my toddler too, was a handful. But simplifying the things I had with me and the way it was carried turned out to be tremendously helpful.
Consider a backpack style bag (with zippers for security) so your hands can be free to push a stroller and or pull a suitcase. Limit your purse and wallet items to the necessities only. For me that was my ID, cash, a debit card, and a lip gloss. Carry only as many diapers and wipes as you'll need during your travels and keep only items in the bag that you'll use. For us that included powder (in case Lachlan had to sit in a diaper longer than needed), Tylenol for myself, a mini toothbrush and toothpaste for freshening up, Lysol wipes for any high chairs or drop down tables needing a good cleaning, and an all natural hand sanitizer spray which made bathroom trips easy and quick.
Keep Small Essentials in a Clear Zip Top Bag
I keep all of the above mentioned sundries in a clear zip top pouch which fits nice and snug against the diapers and travel size pack of Water Wipes. The clear material makes it easy for me to find what I need, easy for security to see what I'm bringing, and because it's plastic is super simple to keep clean. It was an affordable purchase and made a big difference in finding things quickly versus throwing all of the nitty gritty things I need into the bag for them to fall into the bottomless abyss. A few other items tossed into the mix? An extra hair tie, a couple extra pacifiers because my toddler enjoys throwing his when he's frustrated, and a couple loose grocery bags for stained clothes, stinky diapers or other things I need to keep somewhere concealed while we're in the air.
As Purposefully as You Pack, Dress Appropriately!
Someone recently asked me on Instagram, how I manage to dress so femininely but in a comfortable way appropriate for a mama. What a compliment! I feel like while I'm not fashion blogging material I do try to blend together a little bit of fancy with a heavy dose of function. I do not like physical discomfort caused by clothing and accessories so sometimes it's a struggle to find balance in form and function especially as a frugal shopper. Thankfully I have my travel outfits down to an art.
Consider wearing leggings, yoga pants, or stretchy jeggings to keep your legs mobile and midsection comfortable if you're frequently having to bend down and deal with a kiddo, bags, thrown toys, etc. I wear a pair of high waisted black leggings every time I travel and they are a breeze (and blessing for this part of my pregnancy!) Cover your top in layers starting with a t-shirt in case it get's stuffy on the plane, a lightweight scarf that can double as a blanket or nursing cover (as needed), and then finally a lightweight spring coat or sweater; bonus if there's pockets! I wore a light spring jacket on my last trip and I felt pulled together, cozy enough getting from our car to the airport (at 5:00 am it was 23 degrees outside), and the pockets allowed me to keep money for a valet tip and snack at Starbucks for Lachlan, plus my ID so I wouldn't have to fumble around in my bag for those things.
The nice part is while we had to endure a dreaded connection, the scarf became a nice cover for the stroller when Lachlan passed out during our wait between flights. The scarf was lightweight enough to give him breathing room but heavy enough to give him a little bit of quiet in the middle of Washington's Dulles. And obviously what you're wearing would greatly depend on where you are headed, e.g. if we were headed to Toronto during the winter sock and running shoes, and heavier coats would be necessary!
Cover Your Toddler Bases: Food, Fun and LOTS  of Grace
FOOD: Lachlan survives solely on mac and cheese, bunny crackers, fruit snacks, and cake pops. He loves to carry around bananas and once in a blue moon actually eat them. Sometimes he loves a serving of applesauce. But most of the time he's pretty defiant when it comes to food and we've learned to replace scratching our heads with the understanding he's doing just fine for now.
In our back pack bag for travels, I packed five pouch foods in various flavors (some fruit, some veg ones, and an oatmeal based one), a pack of applesauce (in the squeeze pouch), a small bag of Goldfish crackers, a few packs of bunny gummy snacks (my bribing tool), and this cup to fill up with milk or water as needed. Remember the pouches are considered liquid and will need to be checked by security but by the same token this means you can bring liquid through security if it's for your toddler or baby (remember that too will need to be checked). I didn't need to buy any additional food for Lachlan during the trip because he simply perpetually snacked whenever I asked him if he wanted something.
FUN: Our child may be the only child in the world who doesn't like to watch television or iPads but he does respond well to constant stimulation and interpersonal entertainment so I had to get creative here to keep my sanity. I scoured the dollar bin spot at Target and found two inexpensive items that did the trick on our first leg. The first was a felt book with dinosaur cut outs and coordinating activities. And the second was another clear zippered pouch with bright colored stickers, flash cards, strings and cut out fruit shapes with punched holes around the perimeter for sensory fun. Lachlan loved the stickers and putting them everywhere he shouldn't have but together these two items bought me a little extra time both in the airport and air.
Whatever your child likes, pack one to two familiar fun things like a fave toy or book, and then two wild card or new things that can be brought out when things get hard (read: when your child is kicking the seat in front of you while wailing at the top of their lungs). And remember, if you need to take your toddler to the bathroom to stand in there and touch everything for ten minutes to kill time, do it, mama! Just wash those hands afterwards.
GRACE: Ok. Deep breath. Our last leg home from Florida (which thank heavens I was not doing solo) was really trying. Lachlan has missed his nap that afternoon and I myself was cranky after an already long post vacation travel day so I knew it was going to be a hard flight. Kicking seats, slithering out from his seatbelt onto the floor, yelling really loud to see how we react, standing up and pushing the call button non stop, throwing pacifiers so they land six rows up ('Not ours!'), phew. We were THOSE people.
I remember at one point grabbing Lachlan's hand to keep him at our gate while we waited to board (he kept trying to push open an emergency exit door) and while I was holding his hand he would fall to the ground but keep his legs really erect and straight. If you follow what I'm saying here you'll know what I mean; your toddler sort of circles to the floor in a figure skater way and then plays dead as if you'll finally leave them to their own devices. Testing Lachlan to see what would come next, he proceed to sit on his knees, arch his back so his head was resting on the airport floor, and them with bare belly up to the ceiling, hold a pretty impressive yoga looking pose for a good 30 seconds. I had to hysterically laugh at the sight as people were stepping around him because guess what, mama had no more bunnies, Target treats, or patience to do much else about it. So we laughed and before we knew it we were back in Michigan in the comfort of our home.
Travelling solo as an adult is hard work even when flights are on time and kind staff.
Travelling with kiddos, either solo or with help, especially when you have nap times to work around, picky eating habits, delays, loud noises, and judgemental peers, makes it really stressful. But remember you'll make it through. Prepare for the worst and hope for the best, and trust you'll be just fine! Chances are your kiddo might even surprise you and you'll walk off your next flight feeling like super woman (I have before).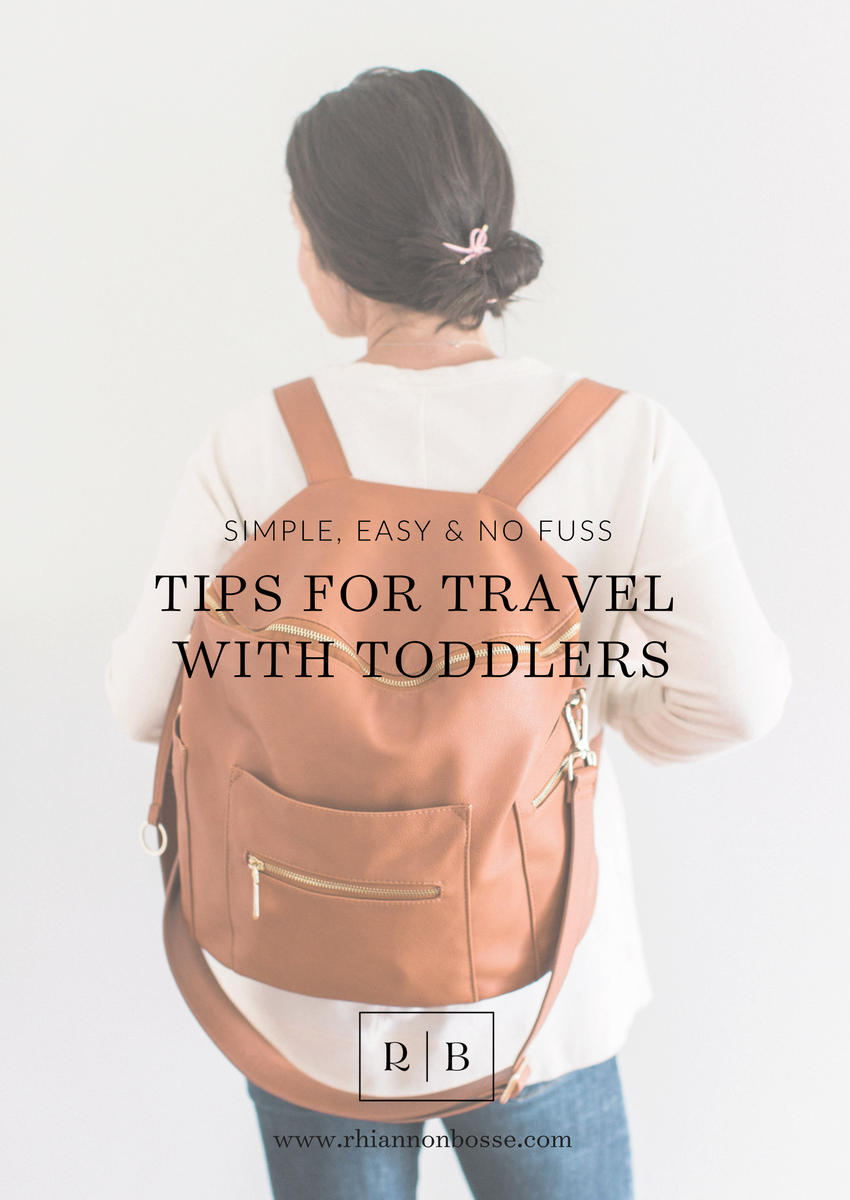 P.S. Just like there's a business and first class section on every plane, there should be a parent section. A section of the plane reserved for kiddos, with different seats, brightly colored walls, toys and snacks, and yeah, I know that sounds outrageous but I promise you the person that integrates the flying experience in a way that caters to those travelling with littles will be a hero worth celebrating!
P.S.S. Even though most airlines will announce that those with kids can board first, I urge you to board LAST especially if your kiddo is out of the new baby stage (I'd say anywhere over 9 months). When they are little and mostly sleep, nurse/eat, and want to be snuggled all day, getting on your flight first isn't so bad. But a fidgety and low attention span toddler doesn't do well on a plane for 40 minutes longer than they need to. Let them get their sillies out at the gate, and then get on very last so the excitement of the plane last longer into take off.
P.S.S.S. Ask for help even if you don't need it. Flying with kiddos especially when alone is a miserable time to try and be a hero (trust me). Instead, ask for help whenever you can and you'll find your experience runs much smoother. Ask for help with putting bags overhead. Ask a neighbour to switch a seat so you can have a window with your toddler (especially if your toddler is still a lap passenger). Ask the stewardess if you can have a small cup of water for your child before take off. Ask for a specific place at the restaurant during your layover if it means your toddler will be happier. And ask for extra crayons and menus so you can pull them out on the plane too. Ask and you usually receive. Worst case scenario you get a no. Best case scenario you day moves along more smoothly.
P.S.S.S. Pack an extra shirt. For the toddler. And some extra pants for good measure too.
P.S.S.S.S. I'll update this again after this one makes his debut and I get the pleasure of travelling with TWO rascals!
Photo by Samantha James Photography
Share some of your tips and tricks below! I know there are dozens of others! Xo