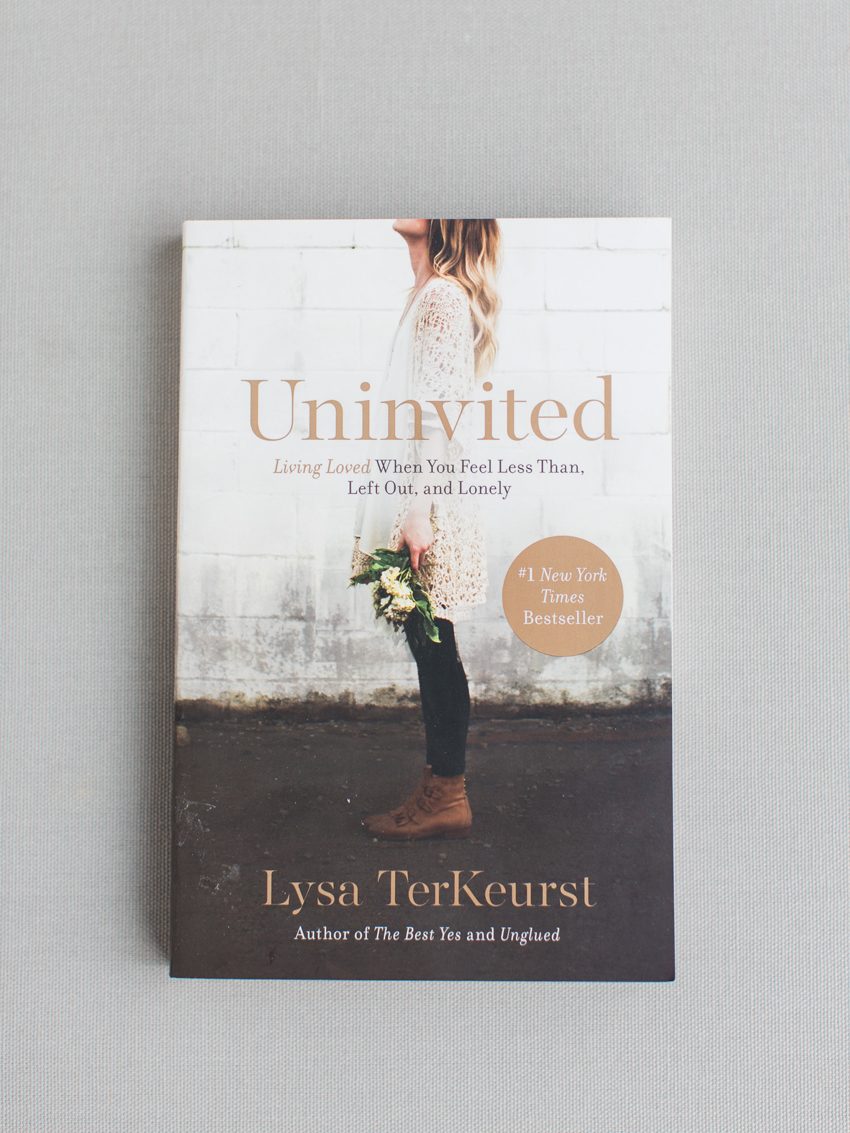 Uninvited, Rhi Reads Review
Hooray! As planned, I was able to soak up my April book from the sunny beaches of Seaside, Florida!
A recap for anyone just joining: #rhireads2018 is my book list for the year, made up of 11 books I've intentionally selected to read over the next 11 months (one month is a 'free' month). The books include various topics from self help and parenting to faith and business. My goal in sharing these books each month along with my thoughts on them is to hopefully inspire others to indulge in good old fashioned paperback more often than they're used to. And also to stay accountable with a hobby I really love but unfortunately gets put on the back burner far too often.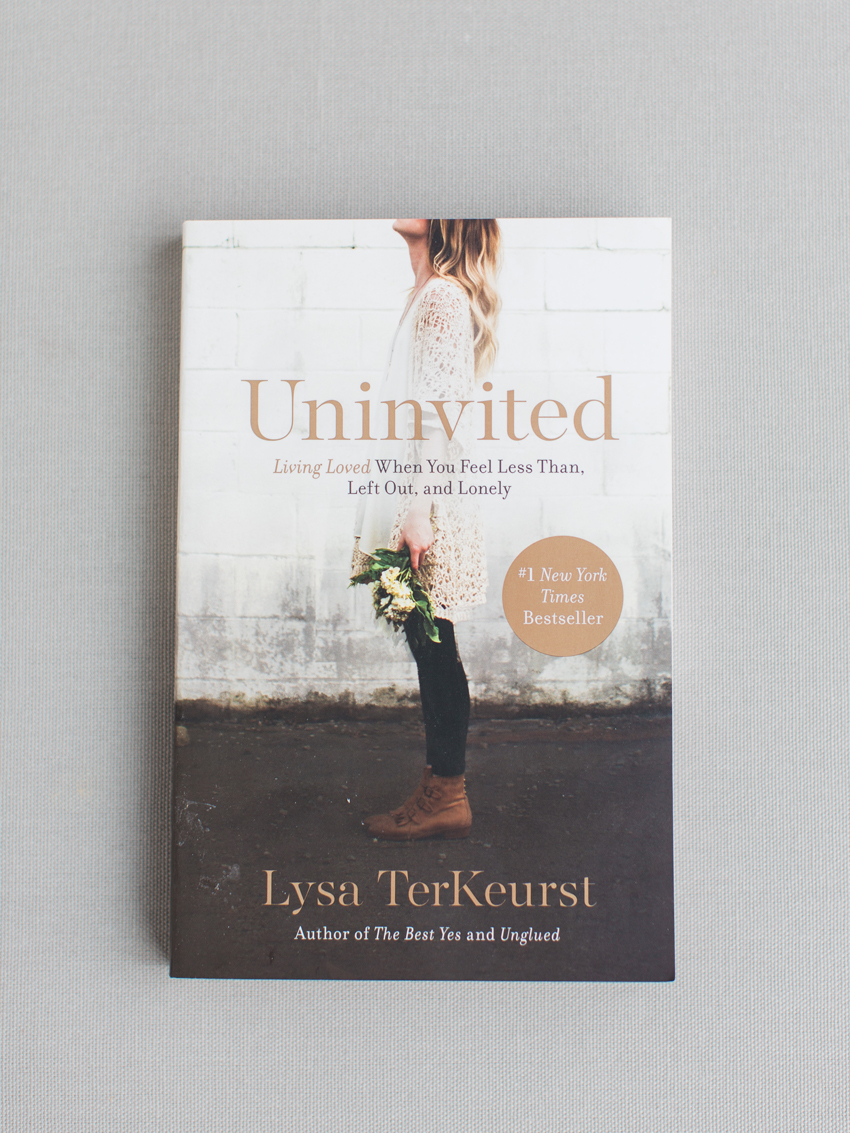 Book 4: Uninvited
A Summary
If you're familiar with Lysa TerKeurst you're probably well aware of her extensive list of best seller titles, respective bible study guides (I've done one myself at church!), and of course, her role as president of Proverbs 31 Ministries. She's a powerhouse for Christian women and well known in many circles outside of the Christian realm. While Lysa's writing is rich in Christian jargon and biblical references, she has a witty and conversational style of writing that make her books easy to ready, with lessons you can apply to your own season of life. Such is the case with Uninvited, my April book for #rhireads2018 and favorite Lysa TerKeurst book I've read yet.
The back of the book says: In Uninvited, Lysa shares her own deeply personal experiences of rejection – from the perceived judgement of the perfectly toned woman one elliptical over to the incredibly painful childhood abandonment by her father. She leans in to honestly examine the roots of rejection, as well as rejection's ability to poison relationships from the inside out, including our relationship with God. With biblical depth, gut-honest vulnerability, and refreshing wit, Lysa will help you:
• Stop feeling left out by believing that even when you are over-looked by others you are handpicked by God.
• Change your tendency to either fall apart or control the actions of others by embracing God-honoring ways to process your hurt.
• Know exactly what the pray for for the next ten days to steady your soul and restore your confidence in the midst of rejection. 
• Overcome the two core fears that feed your insecurities by understanding the secret of belonging.
Yes please, right?
Three Quotables (though it was really hard to pick just three because I had highlighted so many!)
1. 'When my identity is tied to circumstances I become extremely insecure because circumstances are unpredictable and ever changing. I rise and fall with successes and failures. I feel treasured when complimented but tormented when criticized. I'm desperate to keep a relationship that makes me feel valuable. Then I'm constantly terrified of that person slipping away. Because I don't just feel like I'm losing them, I feel like I'm losing a big part of myself. My fearful mantra is "I must keep things good so I can be good.' (pg. 17)
2. 'But seeking what's fair never cracked the world open to reveal the beautiful reality of a Jesus-loving woman. Only a pure heart with space for grace can do that. Indeed, grace is such a crazy notion to the heart of one rejected. But if we step over the hurt feelings and turn from the box of bitter rot, we are then free to pick up the box of sweet, pure lilies. We can form bouquets to give away. We will linger with the smell of one who spends time with her fingers working through grace.' (pg. 82)
3. 'To be set aside is to be rejected. To be set apart is to be given an assignment that requires preparation. Anything that infuses us with humility is good. Even if it feels a bit like humiliation in the moment, the workings of humility within are a gift. The tweaking of us by God in the quiet is the saving of us in public. The only difference between humility and humiliation is that one chose to bow low while the other tripped and fell there. Either way, the sweetest grace lifted my face, and I saw that on the other side of the stripping of pride are some of the best gifts God gives us.' (pg. 108)
Take Aways
I bought this book sometime last year in an effort to feel, well, in full and probably obvious transparency, less uninvited and left out in life. Yet I got only a few chapters in and found myself rather bored so I tossed it aside and forgot about it. Then at the end of last year when I realized how quickly my stack of unread books had piled up, and saw this very book in said stack, I felt a tug to revisit it and give it another go. I'm so glad I did! I opened up the book with a different perspective the second time around. Might I add: taking this book on a work-free vacation was helpful because I had so many pockets of time to soak it and it's heartfelt message up.
Speaking of the book's underlying message, it's one a lot of women could stand to soak up. I think most of us have experienced feelings of rejection or hurt at some point or another with the relationships we've had or continue to have in our lives. Whether they are romantic relationships, interactions with family members, or partnerships with friends and colleagues, we're all subject to some level of rejection and or hurt which is in my opinion what makes this book so great and important. I believe remembering how easy it is to feel uninvited creates a more aware psyche and allows us to operate as more compassionate, inclusive, and caring women.
At the end of the book there's a bonus section called, 'What It's Like To Do Life With Me'. I initially flipped through these pages because they alluded to some sort of awkward internal process I might have to engage in (ugh). But then on our last day in Florida as I mindlessly lounged by the pool I decided to tackle this short end section, and even had my husband do an assessment of what he feels it's like to do life with me. It's not always comfortable to hear someone share their truths about you (when some of those truths are less than ideal) but I found it to be a helpful exercise in learning how I can better manage blindspots in my relationship more specifically with my husband. After all he is one of the people in my life I both most engage with and strive to be most in tune with.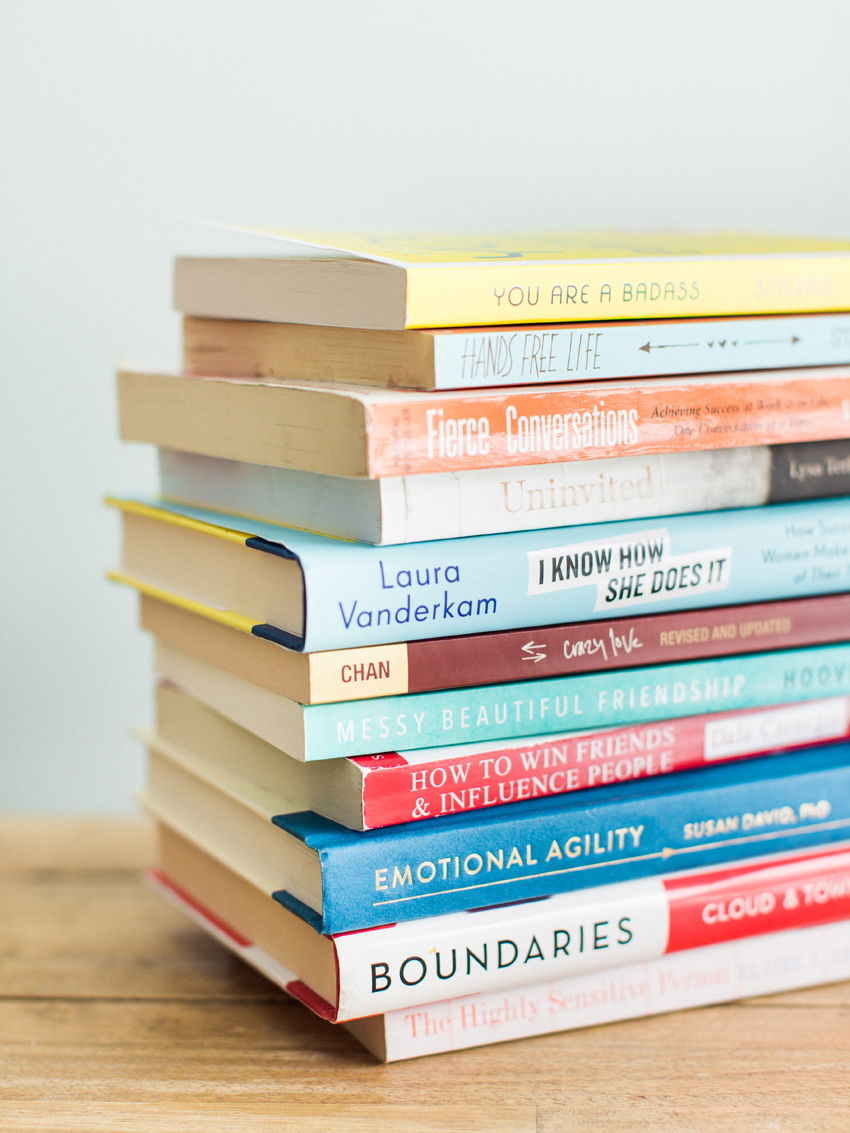 I also learned a valuable lesson about time management while I was on vacation, and more specifically, how I personally do have ample time in my schedule to carve our space for things I love, like reading. It's all about having the discipline to make time for these things hence why my word and vision for 2018 was discipline (more on that here). Not only did I get to finish Uninvited during my five days away on but I also got to enjoy The Atomic City Girls which was an easy and enjoyable read. Here's a snapshot of what I've read so far this year and what's next up.
Have you read Uninvited and if so, what were your thoughts? I'd love to hear more below! Xo
January's book: You Are a Badass
February's Book: Hands Free Life
March's book: Fierce Conversations
April's book: Uninvited
May's book: I Know How She Does It
All book photos by Samantha James Photography.