How I Manage Motherhood with Running a Business
July 13, 2018
For me, I firmly believe part of the beauty of being a parent is that my role to my child is constant and always changing, presenting yes, a challenge but one I happily accept head on. Nothing feels stagnant or set in stone in this role, which makes my other roles in life, like being a wife, friend, steward of our home, business owner, contributing member of society, and so forth, feel like a lot to balance at once. Yet, instead of trying to look at my life through a lens of 'this is a balancing act' I prefer to look at it as a blessed life I have the privilege of managing.
Sometimes well, sometimes not so well, but every day I do my absolute best.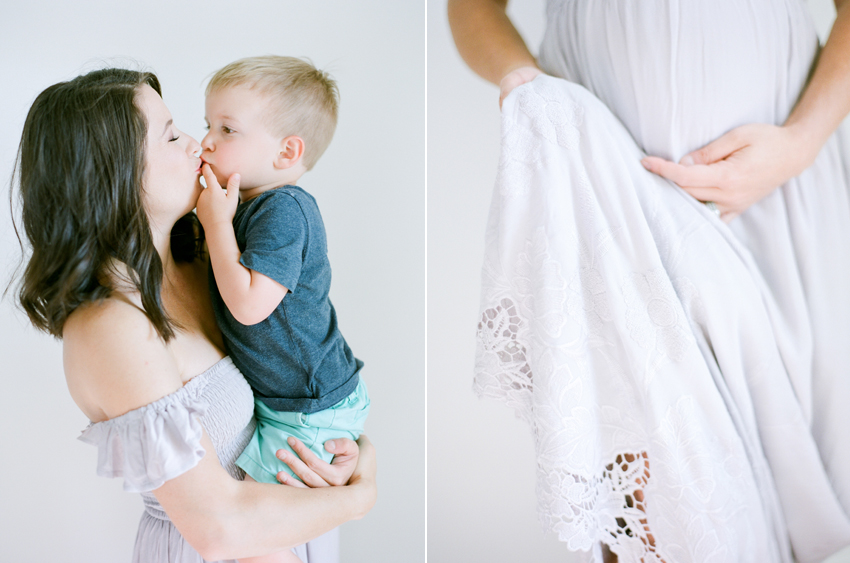 At the popular request of many on Instagram and in my real life social circles, here are some of the ways I manage motherhood specifically with my small business operations. I hope these systems are encouraging and helpful.
CHILDCARE
Without hesitation, I say the biggest help with managing motherhood and running a business is having consistent, affordable, and dependable childcare. We made the decision to put Lachlan in childcare before he was born with a plan to start him at five-months-old (a timeframe that we picked based on both my comfort level and wedding season starting in July 2016). We started with three days a week and worked out an arrangement with 'school' to go down to two days a week in my off-season when I'm able to work less. We've used this flexible schedule approach for two years and are so grateful to L's school for letting us flip-flop schedules every six months. Not only does it allow for my roles to fluctuate appropriately but it's helpful financially too.
A few other perks to organized childcare making it a no brainer route for us: Lachlan's school also offers pre-K prep and pre-K classes so we've really loved the cognitive and social development he's had from being a student there from such a young age. Many of his classmates also started from a similar age so they have grown up together and he often talks about his friends when at home. But best of all, the school is within eyeshot of our home. We've been able to walk as a family both to and from school endless times over the last two years and it makes having Lachlan in the care of others, feel a little less scary and stressful for my mama heart. Plus, I know childcare time is very valuable and use it as such to run my business as intentionally as possible.
ADJUSTING MY WORK LOAD & COMMITMENTS
With the exception of events I booked prior to finding out I was expecting Lachlan, I was very cognizant of the work I said yes to while pregnant. Because I've built a business model around such a small number of event contracts per year, I knew managing my job on top of being a present mother (my ultimate goal) wouldn't be much different. But still, I wanted to make sure anything on top of my commitments wouldn't be too much (and 'too much' was hard to pinpoint before knowing what it would be like to have a baby / what my baby would be like).
This meant turning down speaking engagements and travel trips unless we could make them as a family, planning only one workshop a year instead of two before ultimately deciding to temporarily close that chapter, and creating more stringent work boundaries. Coincidentally, while my work boundaries became a little more strict (my days in the office and office hours changed) I also had to learn a lot about grace and giving myself the permission to work at times that some would consider a breach of boundaries, like late at night, on Sundays, etc. I believe when your work load and commitments are reasonably structured to accommodate the lifestyle and mothering style you desire, it's easy to manage everything because your priorities are in the right place.
TRUSTING IN MY WAY
If there's one thing I'm an advocate for it's encouraging people to do things their own best way instead of focusing on what's perceived to be right or wrong. Easier said than done though. While I apply this mentality to all areas of my life, it's been especially helpful for the ways I mother Lachlan while also managing a business. Some tangible ways I do this include talking with other working mom friends about letting go of guilt when my child is at daycare and I see other mamas at the park with their kiddos, separating aside specific days and traditions for Lachlan and protecting those fiercely like no-work Fridays and Tuesday afternoon adventures, and as mentioned above, bringing my husband and Lachlan on any work travels so I eliminate long periods of time apart from them.
As we prepare to welcome another baby to our world and I expect my hands to be a little bit more full, all of the things I have done / do and depend on to manage motherhood with business will likely change. Like I said, parenthood is all about being flexible and aware of the always changing reality of the day to day. Andrew and I have talked at length about whether our new son will go to school like Lachlan did, what my work load will look like in 2019 and beyond, and what sorts of changes we may want to make operating as a family of four, and maybe one day, a family of five. While a lot of these transitions are still being discussed and will fluctuate once baby two arrives, our baseline for making our decisions majorly depends on trusting in our way.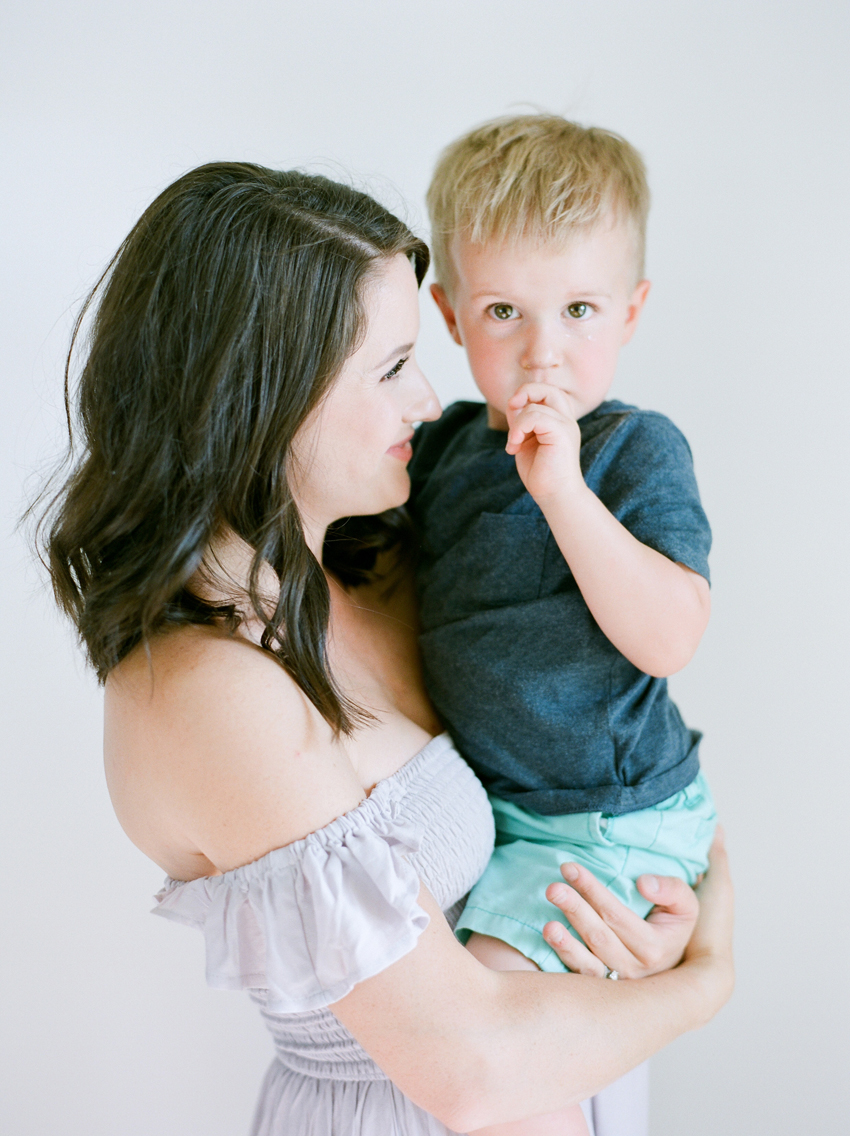 And to help add a little more context to this post, here are a few more ways I manage it all:
• My mother in law steps in to help with Lachlan when needed. There's four grandkids in our family, soon to be five, so it's not always an option to bank of her being available, but she is a tremendous help. She often watches Lachlan on wedding days when I need Andrew's extra set of hands, mornings when I may have appointments on off-school days, or the occasional night when Andrew and I catch a date out together. She lives about five minutes from us making it easy for her to pop over and help. It's not lost on us how lucky we are to have her.
• I have a husband who doesn't view parenting as a task that's completely my responsibility. Meaning he's hands on, comfortable with Lachlan alone for multiple days in a row, familiar with routines and systems involving Lachlan, and really, really good at it too. I'd say I'm so lucky but this: there's a viral post right now about a mom who was told she's 'SO lucky to have a husband that helps with the kids,' and her response was she didn't feel lucky because shouldn't all dads be excited, eager, and engaged with their kids as much as mothers? I agree wholeheartedly with this concept even though I know it's common for a lot of moms to be the sole caregivers of their kids while husbands typically work full time. While I could write about this at length, I'll say that having both a dedicated partner in parenthood and spouse who supports professional goals, is tremendously valuable.
• This sounds redundant, but the 'all' part of 'managing' motherhood and business is really loose for me. I don't do it all! I can't and I choose not too. But it doesn't mean I don't feel like I have what's my best all. Sometimes we outsource having our home deep cleaned, especially so during very busy seasons since I don't have five extra hours to do it. We often eat out in the summer because our schedules are just so busy and cooking doesn't seem like the best way to spend time together as a family. Some of my business goals have changed or been put on the back burner because right now soaking up time with my children while they are little is more important than endless work. Managing it 'all' means my all is different than hers. And that's important to note!
• Finally, I cannot stress this enough, but for me working from home feels like my secret weapon! While I'm aware this isn't an option for every business owner, for us it's been a really helpful part of the puzzle. Working from home means saved time in the mornings and afternoons because there are no hurried commutes I need to take (both to an office and/or daycare for Lachlan). Working from home means I can take an hour for lunch on lighter workload days but use some of that designated lunch time to do a load of laundry, prep dinner, or tidy up so those things are not taking up time when we're together as a family. Working from home means I am hyper aware of how our space works for us, how we can continue to change systems as our family grows and our boy(s) have changing needs and wants. And best of all, working from home means I have a space to cultivate the things I love under one roof. Which again: trusting in my way! The best way for ME (and us). Do I sound like a broken record yet? Ha!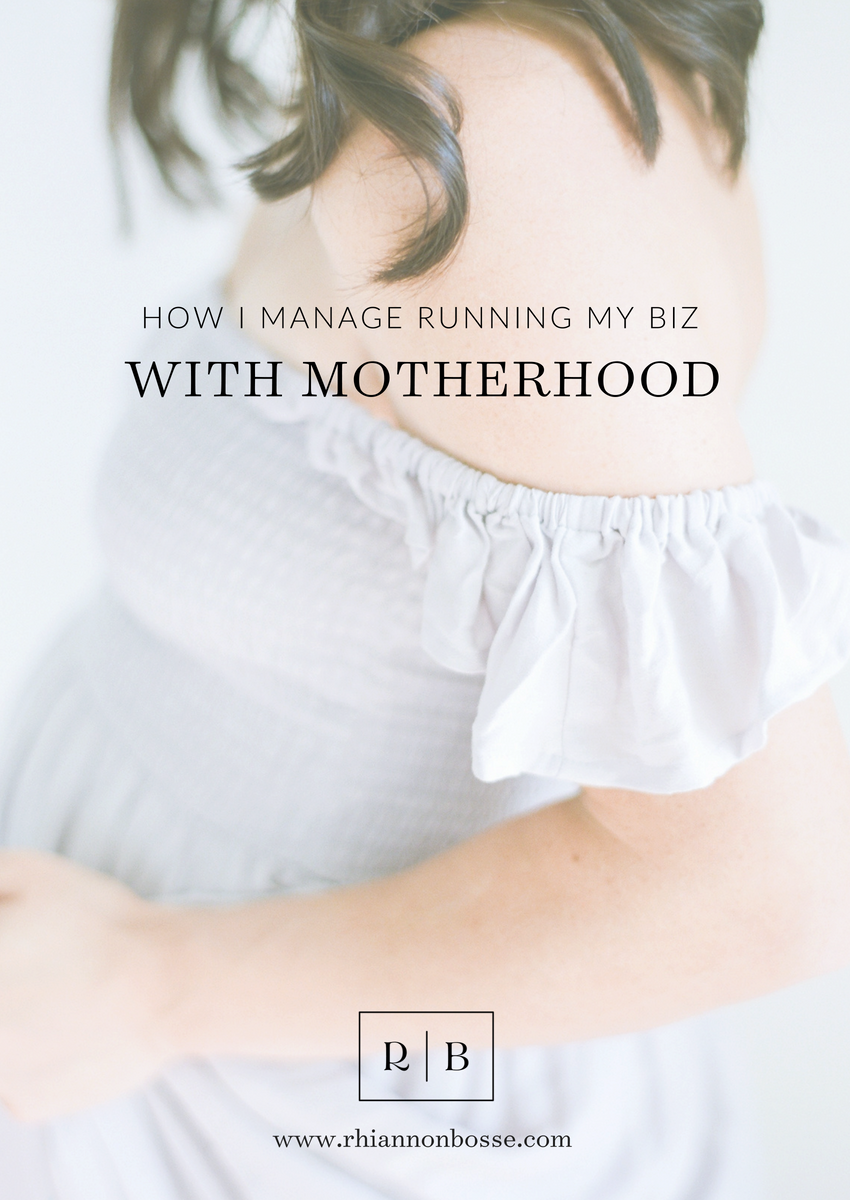 For my working mama friends, what have you found to be the most helpful in managing all the things you do? What does your 'all' look like? Any trips, tricks, strategies or secret weapons of your own? I'd love to hear from you below in a conversation that feels so important! Photos by Kelly Sweet Photography.