It's Not About Managing Your Time
September 5, 2018
I believe it's about managing your priorities, expectations, and self.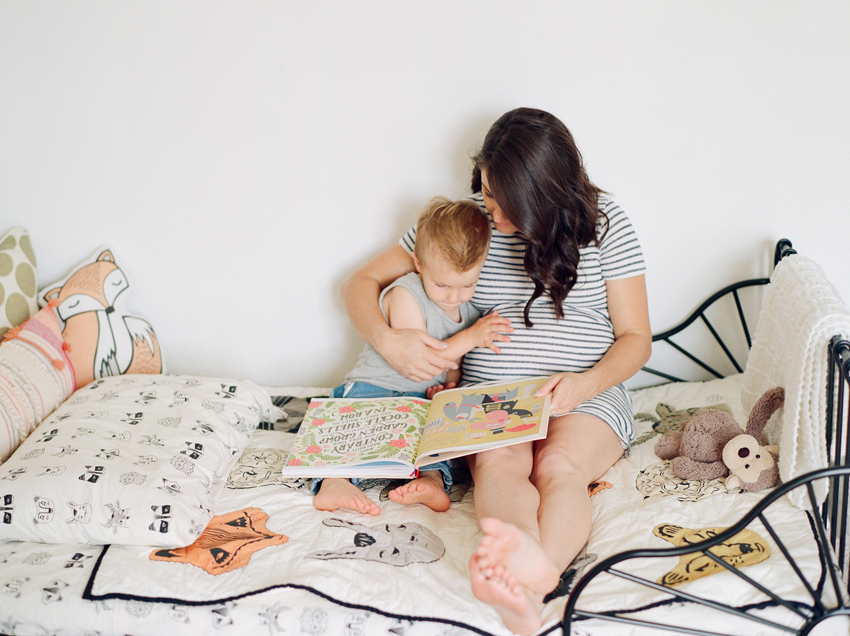 There's a doozy of literature out there about managing time, balancing life, and juggling modern day commitments as a woman. I've read many books, blog posts, and listened to my fair share of podcasts on the subject. And like most things, the common thread is everyone has opinions. My opinion, if you're wondering, is that there is no right or wrong way to manage time (or priorities, expectations, and self) but instead, a best way. Those best ways are respective to each and every person, their unique circumstances, lifestyle, desires, goals, and so forth.
So in an effort to always be transparent and generous with those who share this space with me (and I am so grateful for you!), I wanted to share a few ways I personally manage my priorities, expectations, and self. Unfortunately we can't freeze time but we can find robust ways to make the most of the time we do have.
My Strategies Don't Necessary Look Like Anyone Else's
One of the parts of my life that massively shifted after I had Lachlan was that the way I got things done changed dramatically in terms of structure and timing. My work load didn't necessarily lighten – if anything it became heavier because now I had/have a little growing person to care for and love – but instead I still had the same puzzle pieces to put together at the end of each day and with less open space to figure it out. While my work schedule, boundaries, and processes were firmly set prior to becoming a working mom, after welcoming our son I had to learn to accept and enforce changes that might be a little less than traditional.
This includes sometimes working at night even if some consider it to be unprofessional or unbalanced to work past traditional working hours. It includes sneaking away to my favorite coffee shop for a few uninterrupted hours of work on a weekend while Andrew gets one on one time with Lachlan. It means bringing my laptop with me in the car so if Lachlan falls asleep as we are pulling into our neighborhood on an off-work day, I can work from the car while I pull Wifi from our house. It means less time on social media or less time physically networking in the evenings because in this season giving our small roster of clients my all and brainstorming new revenue streams are more fruitful avenues to spend time exploring.
These strategies might not look like someone else's but they don't (and shouldn't) have to. Keeping in mind I have a unique way to fit all of the pieces of my life together helps maintain perspective that it's not about managing my time well but instead managing my commitments and priorities in a way that suits and fulfills me best; like working a job I love, nourishing a family I love even more, indulging in hobbies that I'm passionate about, and finding time to enjoy the life we've built.
Present Rhi Is Always Cognizant of Future Rhi's Limits
I had a really jam packed year in 2014. We were in multiple different states for weddings during half the year, I was in many different cities for multiple speaking engagements, and there were what felt like endless editorial shoots, coffee dates, networking events, and so much more like hosting my first two workshops. I hadn't yet become a mama then but I reflect on those years as being busier than I am now – funny how that works! I remember coming home at midnight from a speaking engagement that September only to repack my bag and leave HOURS later at 6:00 am to catch another flight out to Texas for a wedding unfolding that weekend. Oy.
In that season I recall thinking how could I have been so foolish to have agreed to and scheduled such big commitments back to back? Is my sense of awareness that off when it comes to anticipating what I can handle and what my limit is for physical, emotional, and mental work/stress? Turns out knowing yourself and your limits well is an art form! So I started to get better at it because my business, health, marriage and sanity depended on it.
So now I undergo a process loosely and hilariously called 'Thinking About What Future Rhi Wants and Can Handle' whenever an opportunity presents itself or when I am faced with making a decision that may initially seem like it's an easy one to make but in reality is a more complex one. Financial needs and goals aside, this includes being really vulnerable and honest with the seasons I'm presently in and the ones I am hoping to approach next. It means thinking maturely and strategically about whether I should say yes, no, or maybe to anything.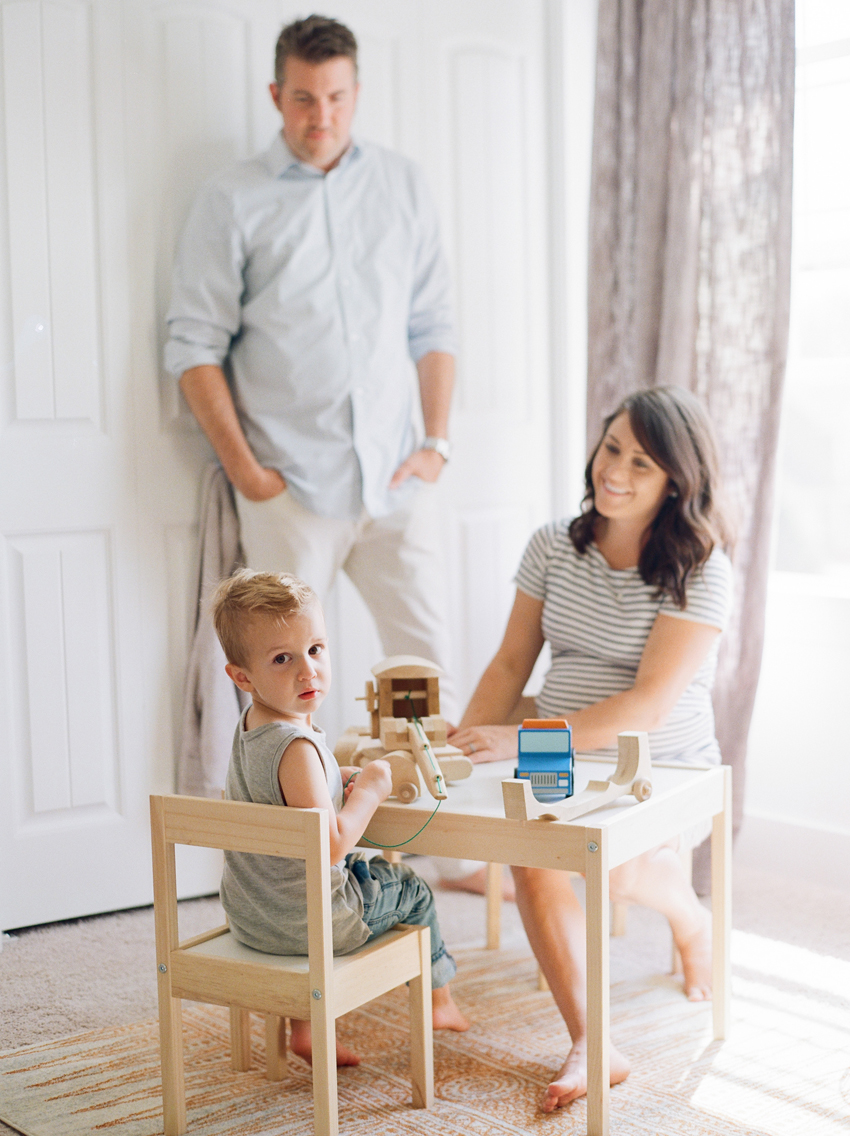 Sometimes it requires me asking simple questions (e.g. 'Is this a paid opportunity?', 'Are there future workshops or dates I could instead be considered for?' or 'What will be required of me?') and sometimes it requires me having to say no even when I want to make a big YES happen (e.g. 'I am so sorry to turn down this incredible event but I will be taking a maternity leave and want to honor the time I've set aside for my new son.'). Really, I consider this part of handling life and my contributions to it as maturely as possible, while always keeping my eye on my best future.
I once read you should never reply when you're angry and never agree to something when you're feeling your best because it's easy to miscalculate your capacity or threshold for managing whatever that THING is. So to help manage all of the hats I wear, I try to be very aware of thinking intentionally about my decisions since time will literally refuse to stand still and do the work for me.
I Work Smarter. AND Harder.
Ok, let me be honest for a hot second here; this idea of a four-hour work week or a perfect formula to balance out all the things so you can be a full time mama, full time business owner, full time gym goer, coffee-sipper, girl's night attendee, six-figure-maker, and whatever else you may want to fit into your 168 hours a week? It's bogus. At least to me it is. I'm sure it can be done and I bow down to the women doing it (who are you?!). But it's very unlikely and very unrealistic there's a lot of this happening out there because again, our time is not a bottomless commodity and we're not wired, nor is our world structured, to allow for this kind of unicorn-magic to exist. And again, these are my opinions. If you're doing all the above things please email me. I want to learn from you!
BUT. And it's a big BUT here. I believe you can have it all, that WE as working mothers (since this is my reality) can have it all, but that ALL has to be firmly defined as 'ALL the important things' and not just 'ALL the things.' There's a difference. So my 'all' may be that I work part time so that I have work I love to do and with space and time to be a loving and attentive mother but it means I make less than another woman working a full time schedule or have to hold off on some professional pursuits and goals. Again my 'all' is different than the next. But my all is right for me in the present so that's what matters.
So to that I say I don't only work smarter. I work smarter AND harder. Because combining both approaches to my work flow ensures I get to manage all of the things I get (choose) and have (not necessarily a choice) to do as efficiently as possible with less room for error. In turn my work life helps cultivate a better personal life and vice versa.
It doesn't mean my life is perfect or that sometimes it feels like the clock has the upper hand. But I'm intentional with my choices and focused on getting things done with a lot of passion and purpose. In approaching my business and life this way I not only feel fulfilled and content but I find the always ticking clock to be less of a burden and restriction of my life and more of something I consider a blessing with every second I get to live.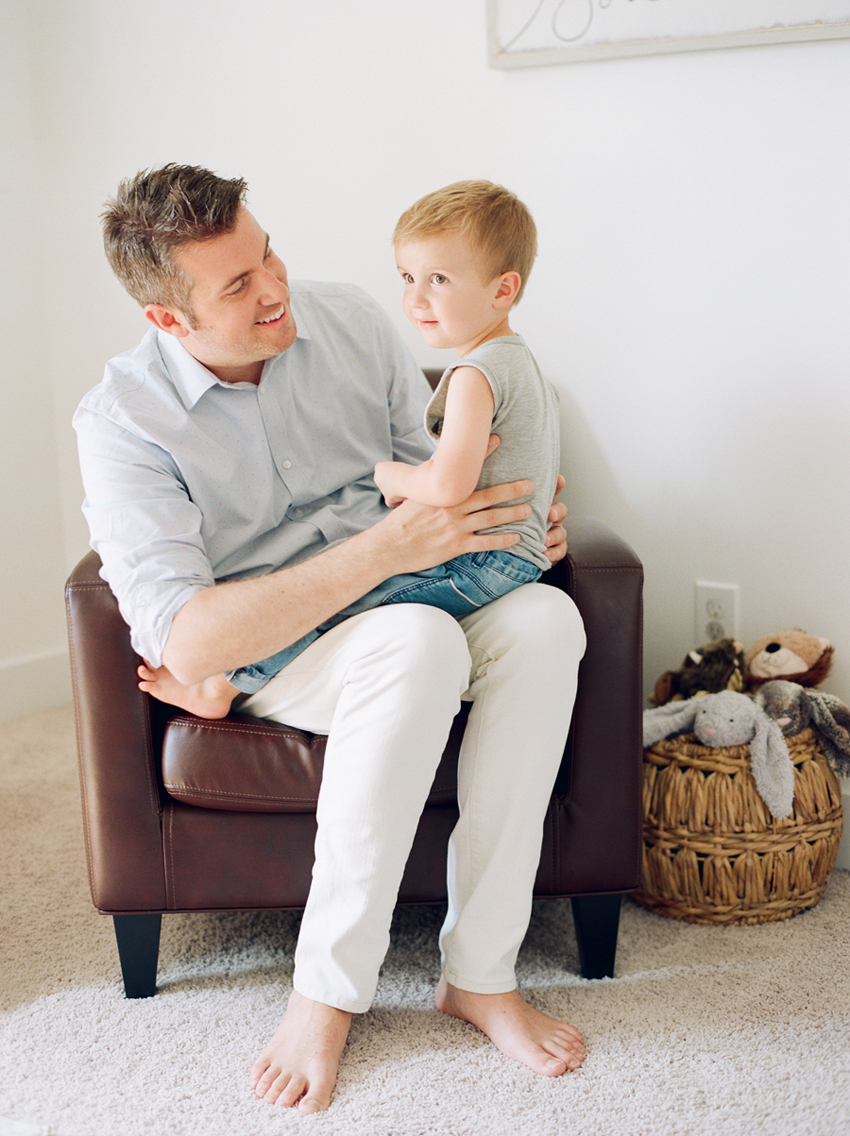 I'd love to hear from you below. What is your stance on managing time, priorities, commitments? How do you approach your schedule and ultimately, your life? This is such a personal topic with no right or wrong answer so I encourage you to share your thoughts and approaches below. Your contributions may very well be what the next person needs to read.
Finally, all photos through this post are from Kelly Sweet Photography. In lieu of a traditional maternity session focused on my growing physique, we did family maternity session in our home last month and I'm so happy we went this route. Kelly has such a way with capturing our growing family and I will forever be grateful for her time with us. There is power in imagery and being on the receiving end of that is hard to describe. We love you, Kelly (also, how did my little baby become an almost three year old?!).
Have a great first week of September, everyone! Xoxo