April 2019 Goals
April 1, 2019
Oh April! I'm so glad you're here.

Can you believe most of March in the Bosse home was spent combating more sickness? I know, I know. It's surely quite comical at this point seeing as we've had some sort of illness in our family since October when Ev made his debut to the world. But I'm more than hopeful (read: I'm depending on) this month to be the change we so need and have been hoping for! The days are longer now, the temperatures are warmer, work is starting to pick up which always inspires me, we're getting into a good routine with the boys at long last, and Ev hits the halfway-to-one mark; there is a lot keeping me and my family busy, and many good things ahead! This is perfect news for this go-getter soul who has felt held back and stuck inside for months now, stagnant and tired.

Let's look back on my March goals:
• Email Melanie about potential new dates for marital counselling (done)
• Have a successful showing at the Venue3Two Bridal Bazaar (done)
• Have a successful transition to school for both Ev and myself (done!)
• Blog at least one post a week with intentionality and heart! (done)
• Make necessary updates to Lachlan and Ev's baby books (done)
• Secure my Shopify account and have call with Maghon (part-done)
• Host an IG flash sale with any clothing that no longer fits (done)
• Mail Merry March cards and trust they brighten spirits! (done)
• Go on two kid-free midday lunch dates with my husband (reschedule)
• Enjoy and savor the IF:Gathering weekend at a friend's church (done!)
• Take the remainder of the month completely off of Instagram (done)

Not too bad right? For being so down and sick it was a productive month!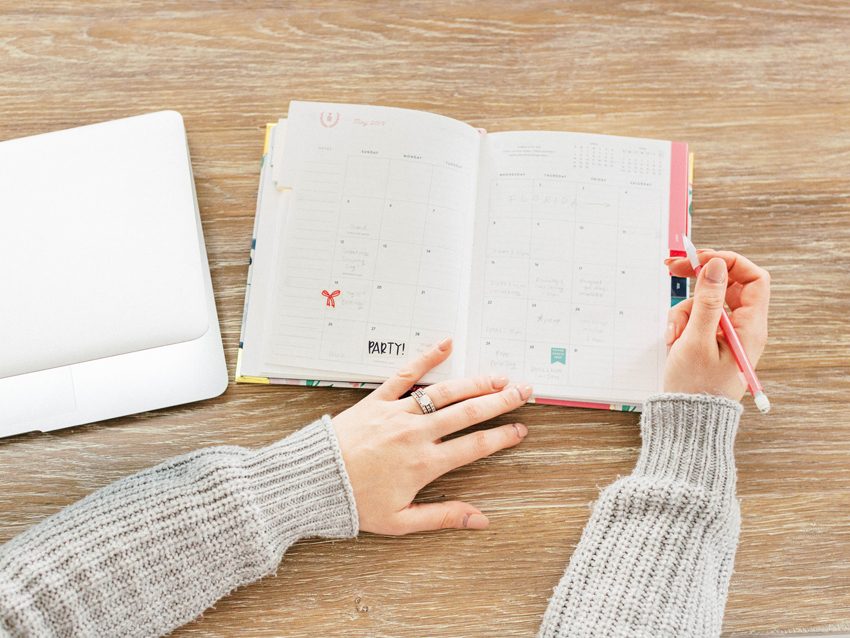 And here are my monthly April goals:

• Host an enjoyable and rewarding private workshop with AS
• Execute a successful mock up and tasting with an August client
• Enjoy my spring pop up shop and sell remaining soap inventory
• Joyfully deliver E&L's design, decor, and floral proposal (yay!)
• Get into a rhythm in the studio now that both boys have school
• Celebrate Andrew's birthday both simply and intentionally
• Experience Easter at our new church, this year as a family of four
• On the best weather day, work virtually at my fave coffee house
• Truly and fully soak up our annual trip to Seaside, Florida!
• Brainstorm a suitable theme for Ev's first birthday party!*
• Schedule a wedding friends Favorite Things Party for May
• Find an iron-rich, vegan chocolate chip cookie recipe!*
• Enjoy our family photo session to celebrate Ev at 6 months
• Go on two kid-free midday lunch dates with my husband
Here are my weekly goals for April:
1. Enjoy outdoor walks with the boys on Tuesday and Friday
2. Dedicate Monday am to soaps so they have all week to cure
3. Blog twice a week at a minimum to meet my 75 posts goal
4. Tackle the last few places in our home that need purging!
a) Under our bed
b) Cabinet next to fireplace
c) Our car (the glove box)
d) The kitchen lazy Susan

The two starred monthly goals are ones I'd love suggestions for, if you have them, especially the cookie recipe! I've had another detour with my health and have been working hard to make another set of changes. A new cookie recipe would be awesome. And as always, if you blog about your goals share them below. I'd love to encourage you. May the start of this new month be full of hope and many good things.
Xo