When Your Second Baby Changes Your Heart
November 21, 2019
I recently shared photos from Ev's first birthday party but I wanted to also share these thoughts, specifically as a summary to that first year of life, in a post separate from the festivities. I feel it's important to not only document milestones in my life but celebrate the coming out on the other side of hardships and valleys.

Everett's first year of life was both the longest of my life and the shortest.

From the day he was born on a beautiful October morning until he was about 6 or 7 months, the days seemed to drrraaaaag by in a way that felt unique from my time spent at home with Lachlan. Ev and I spent a lot of time in those first few weeks snuggling on the couch watching episodes of Cake Wars on repeat, as leaves fell outside the window before the blue fall sky quickly turned gray, as it always does when winter hits here. I have sweet memories of those days together because while they were exhausting they were spent doing exactly what I wanted; being stationary with no agenda in place except to mother this new little being in my care.
As I expected to come out of the newborn fog, I was surprised the fog didn't lift but instead transitioned into a type of darkness and confusion. Anytime Ev wasn't in my arms he was crying. Instead of waking two times a night to feed a little baby, I was getting up sometimes six, feeling completely wiped when the morning would hit and not only would Ev need me again but so would Lachlan who at the time was just about 3 years old, and as you can imagine, feeling a little like he had been replaced.
No one talks about the transition from one child to two. And no one talks about colicky babies who don't sleep. Or if they do, it's after these babies come into themselves and cry less, or start sleeping the night. There aren't casseroles and gifts, visitors at the door to lend a hand or meal trains. Instead an expectation that as a second-time mama those things that were hard the first time, are much easier the second. Until they aren't.
I remember very clearly the night before Ev's delivery. Andrew, Lachlan, my dad, brother, and I went out to eat before an early bedtime. I felt a bit panicked (?) and sad as I looked across the table at Lachlan, wondering if he yet felt like he was less important in comparison to a more demanding baby that was about to join us. I fought back tears at the table as I poked at my chicken, feeling overwhelmed with making space in my heart for two kids.

Would I have to work hard to make space? Or would the space just make itself available?
A couple important notes:
1. I think God gives us what we need and all we can handle.
2. About five months into the height of Ev's colic, after spending an obscene amount of money and time on craniosacral treatments, baby chiropractor adjustments, a lactation consultant, a pediatric dentist, baby probiotics, endless bottles of gripe water, and anything else that might give him a bit of relief, I released perhaps his disposition wasn't something to 'fix', but that this was or rather, IS just HIM, testiness and crying included. Maybe he's simply sensitive. In an effort to be both realistic and comfort my broken spirit, I told myself he cannot cry forever or always turn tomato red when I change / bathe / cloth him so lets ride this out, love him as is, and pray the crying gets a bit easier on all of us, but especially so, easier on Ev. When Ev's fussiness became WHO he is, frustration and exhaustion included, it became ever so easier for me to face the day and my responsibilities as his mother, with grace and strength.

3. When your beat down and weak (physically, mentally, spiritually, emotionally, all of the above like I was) give yourself the permission to pull out all of the stops for renewal. Maybe you need to unfollow the mama friend who bless her soul has kids that sleep 14 hours a night and have since they were two months old. Perhaps you need to make radical decisions with your career, relationships, and boundaries to better serve you and your family and you might disappoint others in doing so. Or, you may very well put the crying baby in his carseat, drive across town to your favorite coffee shop, and for an hour sit in your car while he sleeps and you sip on a latte with tears streaming down your still-chubby post partum cheeks. There's a season for everything and in seasons where your cup is empty you're allowed to fill it back up with whatever you need, like your favorite almond milk latte.
4. On a more serious note, trust your intuition, over-ask your doctor or any other health care provider many questions (none are stupid), and seek professional help if something is 'off' once you've delivered your precious new bundle and the excitement feels like it's tapered off. Help may come in the form of a counsellor who listens to you for an hour uninterrupted. It may come in the form of your pediatrician who sees you 24 times in three months because you and your two kiddos are hit with pink eye, croup, strep, the flu, thrush, and finally, acute mastitis resulting in a three day hospital stay. It may come in the form of medication too. Whatever works for you, works for you. You don't owe the world an explanation, justification, social media post, or anything else of the sorts. But you do deserve the gift of listening to your gut and reaching out for help.
5. Finally, let me tell you that despite the endless tears and thoughts of failure as a parent, a special space in your heart will immediately form as you figure out the patterns of your new baby and how they are uniquely different from any other child. When you break down to nothing you get the beautiful opportunity to rebuild. You'll fall head over heels in love with your new blessing and feel like most days, your heart is split into two with love and admiration for the preciousness of this new little person. You will feel grateful and frustrated, joyful and exhausted, fulfilled and empty all at the same time. But mostly, you'll feel like you're right where you need to be.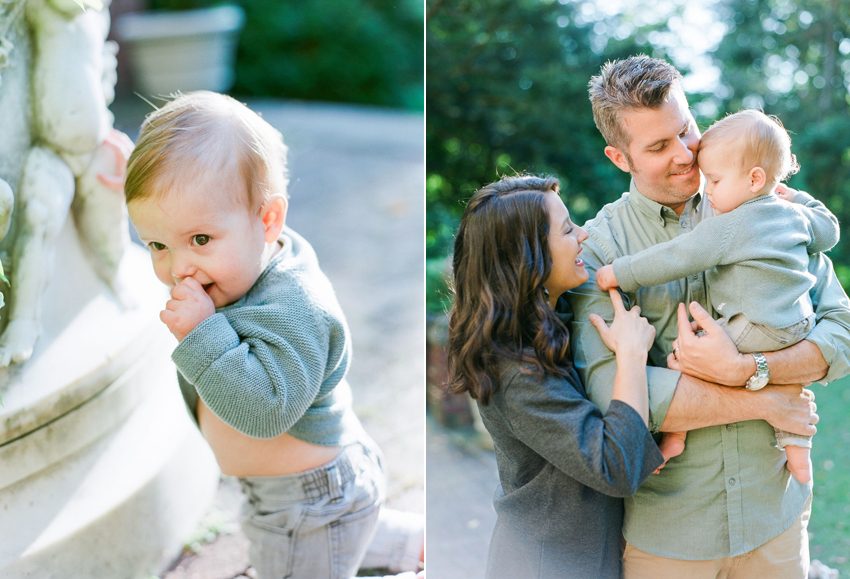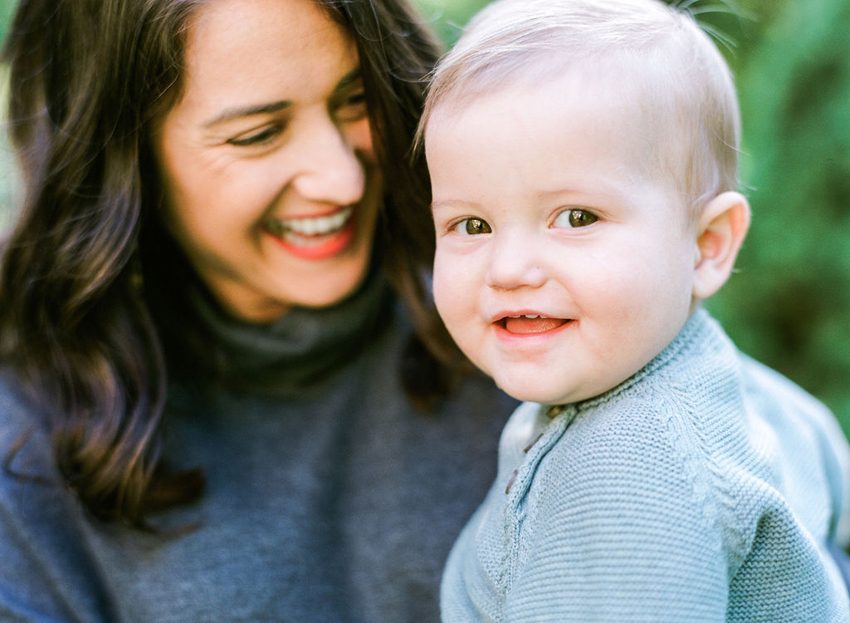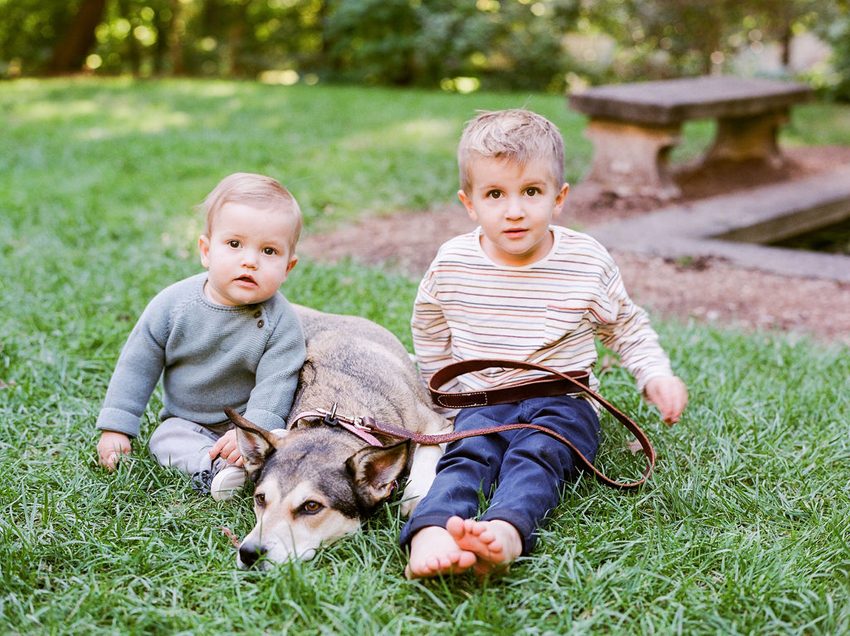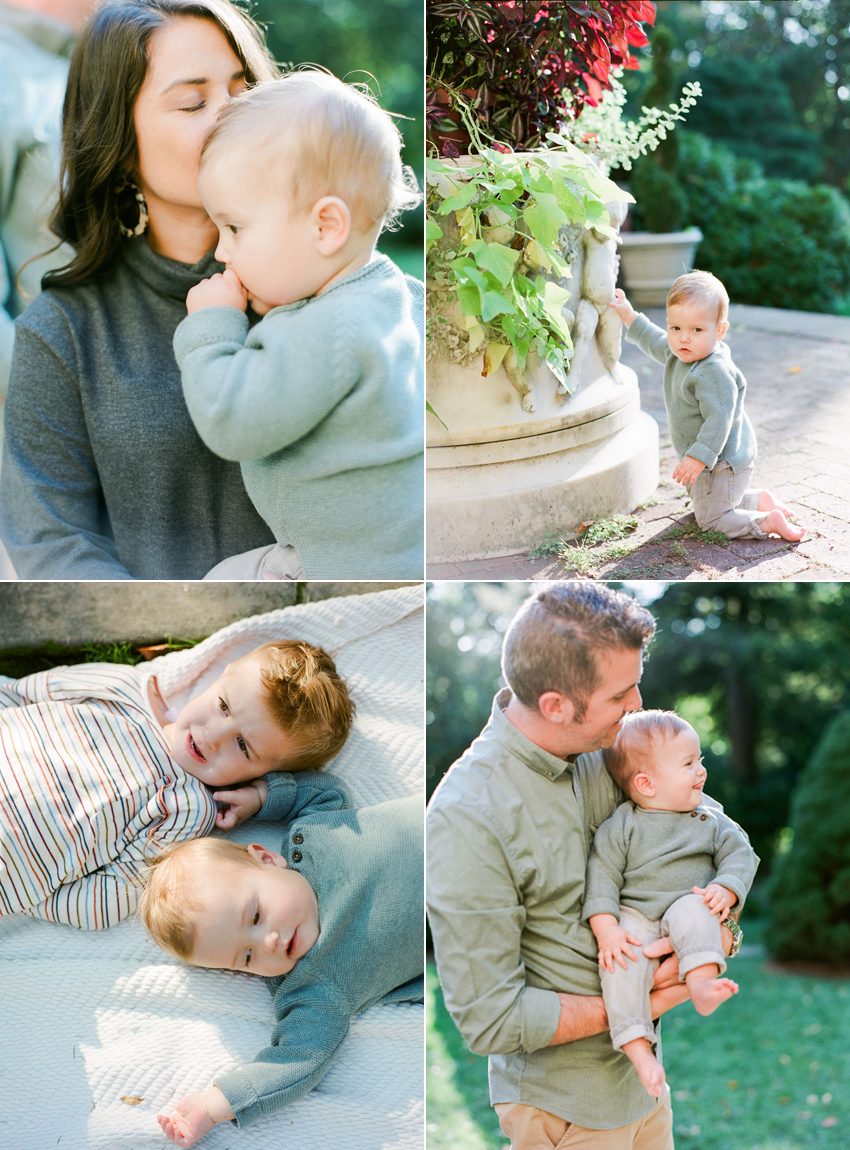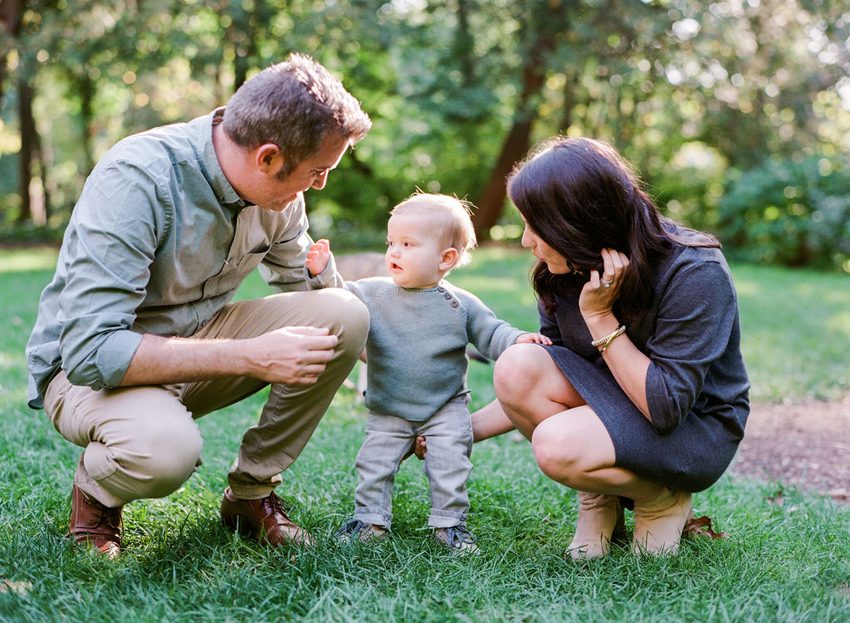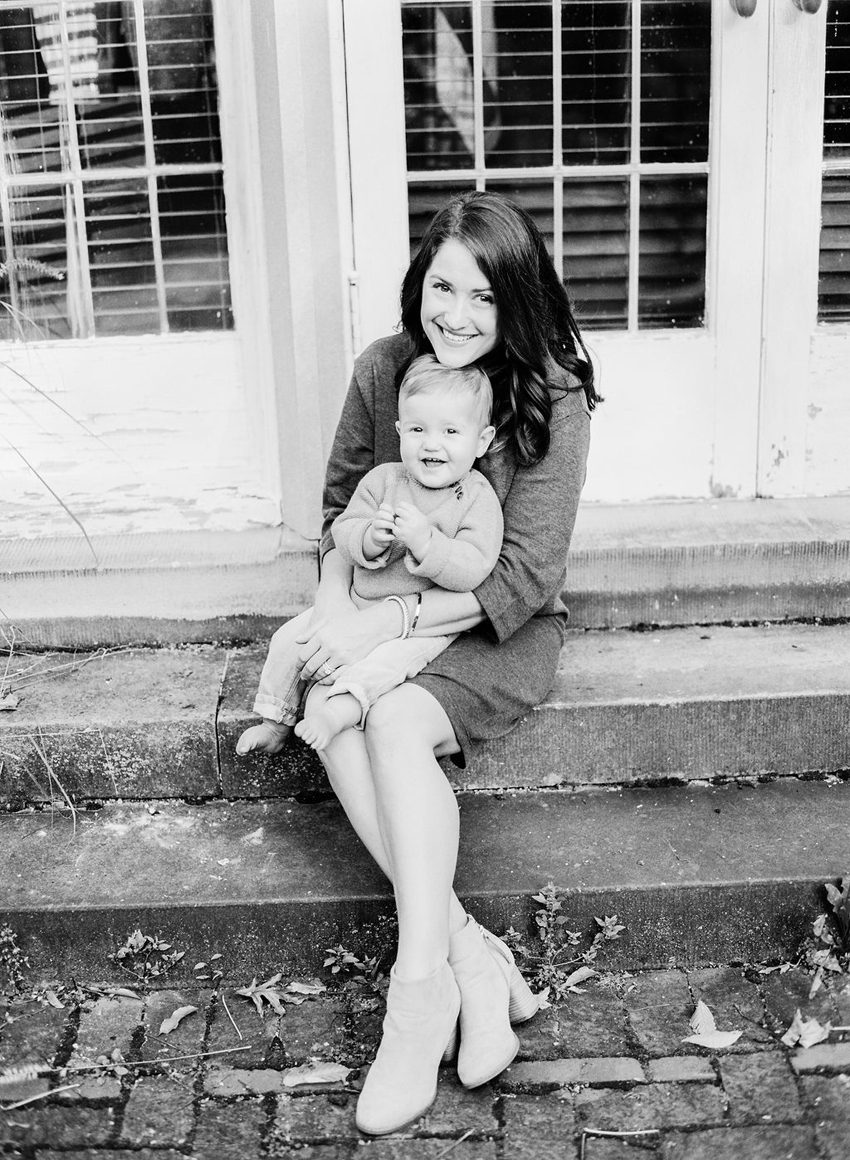 I adore Ev with every inch of my being. Because of the challenges we endured that first half of the year, we're exceptionally close in a hard to articulate way. l'm head over heels with a little boy who is curious and sweet, snuggly and determined. A broey who admires his older brother in a way I'm sure all parents of multiples desire. A little buddy who is happiest when he's on my hip, most content when nuzzled into my neck. I'm not sure when exactly the darkness turned to light, for Ev or me, but I sure am glad it happened eventually for us both.

As always, Andrew and I are both so grateful to Kelly Sweet for capturing our family in always evolving season. Our family photographs are such sacred gifts to us and her ability to make us all feel comfortable if a gift.

Xo