Reducing Paper Towel Use
August 10, 2020
So this is going to be a quick and straightforward post to kick start the week but in an effort to nearly eliminate paper towels from our home over the last year, I wanted to share this aesthetically-pleasing and helpful suggestion that's worked really well for us.

Buy a couple packs of inexpensive tea towels from any big box store (I went with these from Target as I love the blue color but have a few old ones from IKEA, too), fold them up into loose rolls, and display them in a glass canister jar with a lid like this one. Keep the jar on your counter by your sink and use the rolled up towels for drying dishes and hands, and picking up spills and messes. The towels will get pretty worn after a while but a good run through a hot water cycle should keep them clean and ready for the next use!

The only thing we use paper towel for in our home is blotting off greasy bacon on the rare occasion it's made, tending to soap making in my studio, or dealing with any sort of bodily function / accident / issue where the dish towel might not make sense. I don't have the best example to fall into this last category but I just know there are kid-related things where the odd paper towel comes in handy!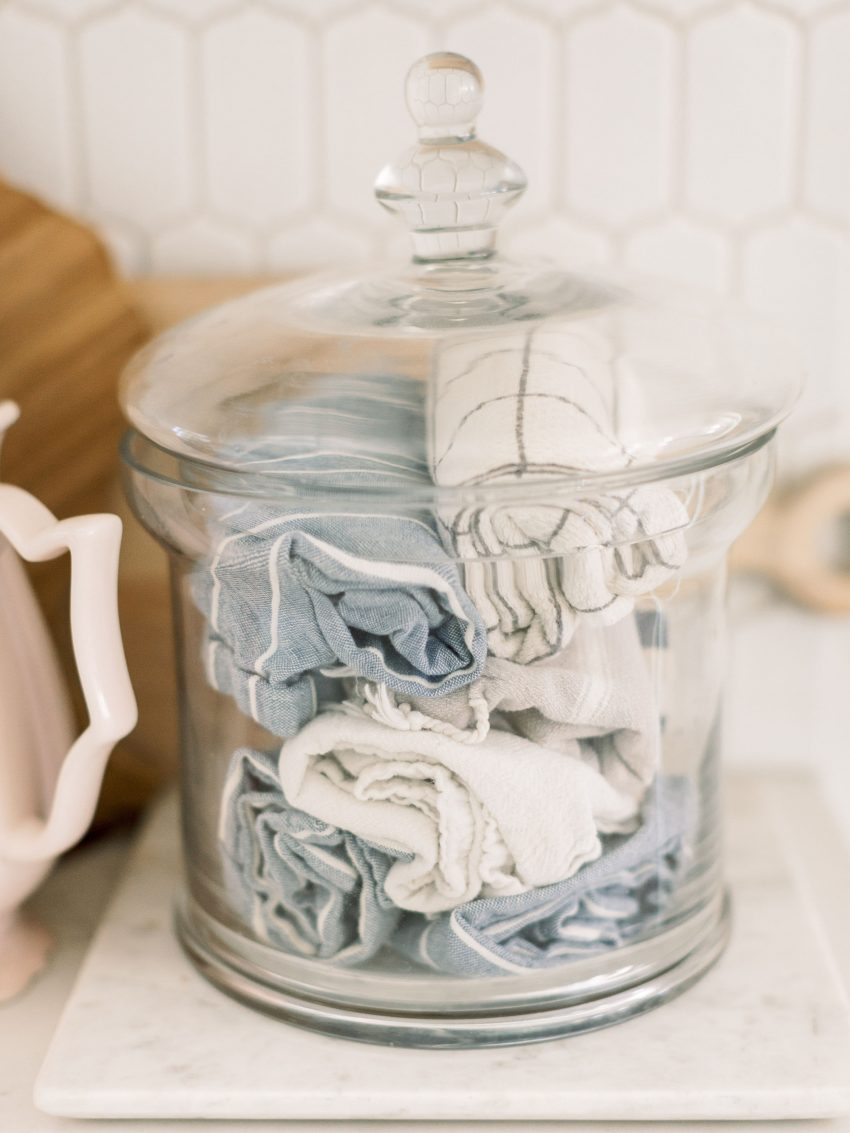 Is there anything you've tried in your home and life lately that's been more environmentally-friendly or sustainable?

I'm all ears! Let me know below! Xo