Did anyone else feel like May was a big fast blur?

Since the first four (cold and sick–ridden) months of the year felt like they would never end, I was surprised that May flew by the way it did. And while I didn't get all of my monthly goals checked off, I did make some pretty great progress AND progress in one of my busiest months of 2019 to boot. June is the calm before a wedding and travel-heavy July and August, so I'm hoping to work hard to prep as much as I can so come July the chaos doesn't feel so, well, chaotic! There is a lot of goodness ahead for summer and I'm full of hope and anticipation.

A look back on my May goals:

• Begin tracking any daily progress on I Done This (started but this tracking habit isn't a good fit for me)
• Make great progress on A&F's design and decor proposal (check)
• Create a content outline for a special project in the works! (check)
• Frame two photos from Seaside for the kitchen wall (check)
• Frame a photo of Everett to add to our Legacy Wall (partial check)
• Enjoy our Mother's Day trip to the local flower nursery (check)
• Successfully execute a stunning floral mock up for F&A (check)
• Celebrate my birthday simply and joyfully with family (check!)
• Finally tackle the big garage clean out and fit two cars in it (partial check!)
• Blog my perspective behind my Keeping the Peace vision (move to June)
• Stretch my creative muscles at our end of the month editorial (check)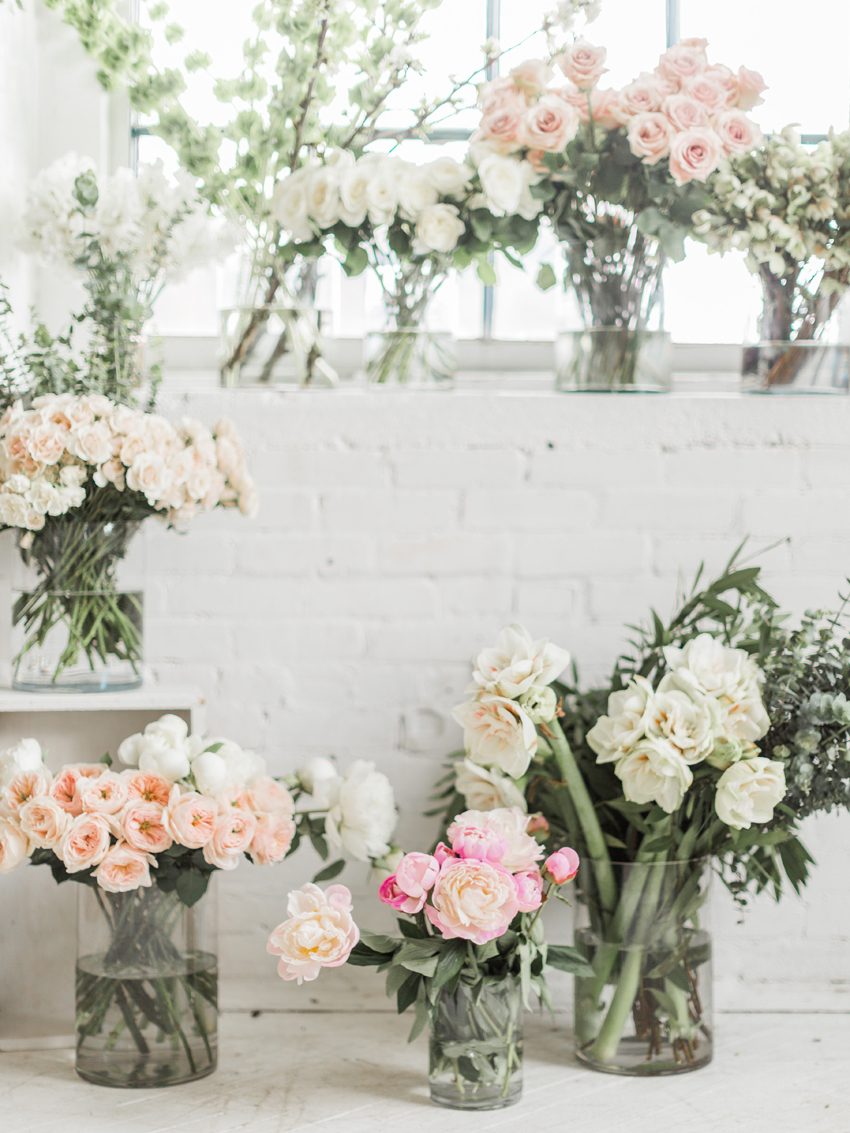 June 2019 Goals:
• Submit a special project outline to a trusted friend for feedback
• Have a nice visit with my dad when he visits us mid-month
• Take an entire week of off all social media and content channels
• Organize our Boys' Bins and share a blog post about this project!
• Blog five intentional blog posts throughout the entire month
• Send out an awesome summer newsletter! Get on the list here!
• Clean out under our bed finally (and tackle the car glove box)
• Visit Oval Beach twice (bonus if both visits happen in June)
• Replace the broken frame from our Legacy Wall with a print of Ev
• Read: The Glass Castle, You Who, and Holding Up the Universe
• Go on two kid-free midday lunch dates with my husband
• Find an iron-rich, vegan chocolate chip cookie recipe!
Rescheduled Goals:

• Blog my perspective behind my Keeping the Peace vision; will be one of my five posts
• Finish organizing the garage so Andrew's car can fit in there too. We're so close.
And while I'm on the topic of goals, I'd love to encourage you to read my recent interview with the Cultivate What Matters team. I faithfully use PowerSheets to map out both my time and the goals I intentionally work towards each year and month, and I share more behind my goal-setting process in the content-rich answers to the team's deep questions. Whether you're a regular goal-setter or someone wanting to find a bit more accountability, this is a great read. As always, feel free to drop a link to your monthly goals below. Xo