How I Set Yearly Goals & Conceptualize My Big Picture
As we kick start the second quarter of 2021 AND start to see that sweet, sweet light at the end of the pandemic tunnel, I can't think of a better time to start a conversation about goal setting, visualizing your best life, and conceptualizing your 'big picture.' If you've been here a while you'll know I love a good conversation about goal-setting so pull up a chair! This is a really, really long post.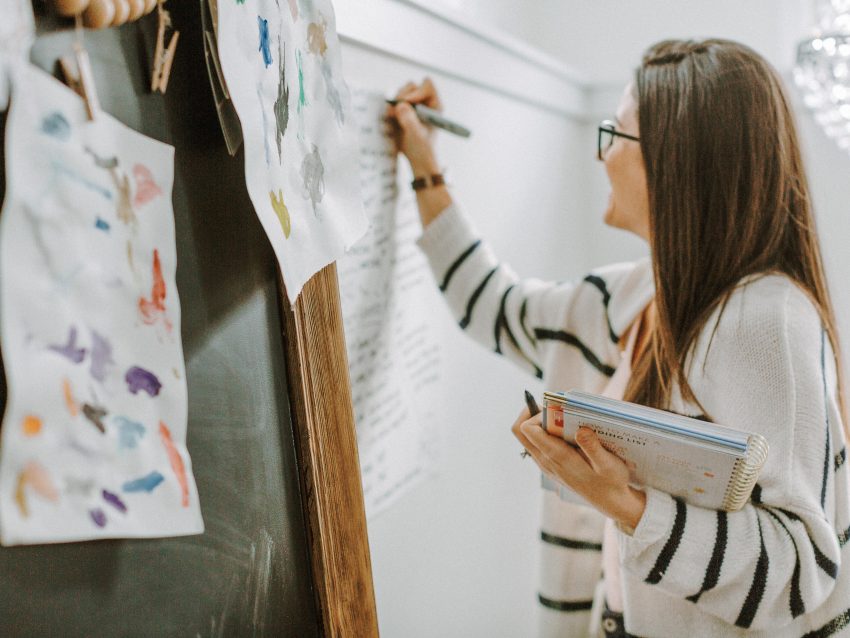 For starters! Why are goals important? Well, to be clear, the word 'goals' doesn't even feel like the right word to use in the context I'm about to talk about. 'Goals' feel superficial and fluffy to me. Like the things you unwillingly say you're going to do every year on January 1st but then forget about by February because these very goals just aren't connected with anything. Those type of goals are frustrating and empty, and really are what give goal-setting such a bad reputation! But I'm here to tell you goal-setting, when done in a thoughtful and intentional way, can be the most life-giving and rewarding process. And can unsurprisingly help you milk out every last morsel of goodness this one life has to offer.

This post is LONG and full. But I want to be transparent in my process because I get asked about it a lot it, and especially so when I talk about my penchant for my poster board lists! What I'm about to share is how I do things in a way that works for me. My hope isn't to cause you stress or doubt with how you set goals and plan for your best future, but to inspire potential new approaches and considerations as you soldier on in life.