First Quarter Progress, 2020 Goals
This year I am taking a different approach to setting goals. Instead of a master list of things I want to achieve over twelve months, I set four overarching goals that best represent the kind of life I want to pursue. Under each of the four overarching goals is a series of mini goals set per quarter instead of the popular per-month structure. Since the first quarter of 2020 is complete and we're (almost) into the second, I wanted to summarize where I made progress. But first! Let's revisit my 2020 vision board because I sure do love it.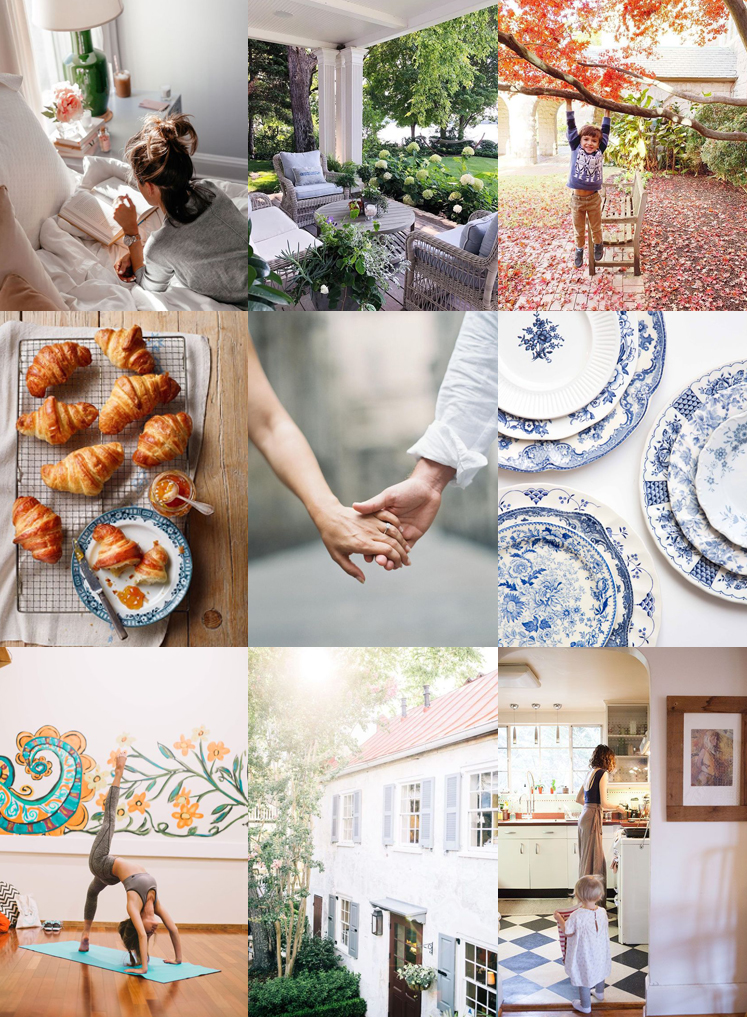 I plan to share second quarter mini goals soon. But for now, let's dive into my first quarter progress and wins.

Goal #1: Become a Family Who Loves Nature & Adventure

This goal is progressing really well, especially considering this feels like the hardest time of the year to cultivate a love for the outdoors (freezing cold gloomy days? Check!). However, with an uncharacteristically warmer winter this year, good health status for all members of our family, and a better attitude about being outside, we've created a few new habits! EDIT TO ADD: Without wanting to sound insensitive, the coronavirus pandemic has been exceptionally helpful with this goal as our outdoor activities are literally limited to distanced trips into the nature behind our home. Some progress below.

1. Some very small investments that have made this goal attainable include investing in a second pair of boots for Lachlan since his primary pair stays at school. Now we don't need to tote the same pair back and forth every school day. I also bought him gloves that attach together through the sleeves of his jacket which makes looking for two lost gloves less of a hassle when it's time to go outside. They also now they dangle easily within reach when he wants them off. I bought Ev a toddler pair of connected gloves but the string broke the first day he wore them to school so I think a small sewing project is in my future!

2. We just about finished cleaning up the garage with one big final purge of unused wedding decor, boxes of things we weren't using, and a few seasonal odds and ends that now have new homes. Now the wagon, L's scooter, strollers, and other outdoor delights, are easy to find and access. Going outside doesn't feel like such a process now because the journey from the inside to the outside is literally quite easier! I look forward to the final swoop of cleaning once it's a bit warmer here, a swoop that will allow both of our cars to fit in the garage together (THAT will be the pillar of success!).

3. There's a 200 acre wooded area behind our home that's in the very beginning stages of a 10-year development project. Given that we can walk there easily Lachlan and I have been going on small 'adventures' over the last month exploring what we now lovingly refer to as, 'the forest'. Spending time in wild nature, as touched on In How to Raise a Wild Child, has been surprisingly special and fun, and we've even built an impressive hut-style fort that's been a place for snack time, storytelling, and one on one time together. I've been exceptionally grateful for the space to make this goal happen and I know the rest of my family would agree.

Goal #2: Fill Our Home With Delight

1. One of my main second quarter goals was to flip the basement studio so that one half would be my office (the half furthest away from the stairs and windows) and the other would be a Montessori-inspired playroom for the boys. I knew this project was going to be a massive undertaking so this is why I assigned it to second quarter. But then in February I had a giant itch to just get it done, and what do they say about a body in motion? It tends to stay in motion, right? One day I started shuffling a few things around and then that led to a five day hustle to get both the back storage room completely cleaned out, my work space condensed, and the new play area wonderfully (imperfectly!) in place for two little dudes. You can see more photos in this post!