Steph + Paul
This blog post took me a little longer than usual to compile because I knew once it was done, then the end of this chapter would finally feel, and in theory, be complete. And while steadfast in my decision to end this particular chapter of my life, the goodness I leave behind still lingers rather strongly in my soul reminding me that in every season of life there are both peaks and valleys, highs and lows, sometimes two extremes existing all at once. What follows below is a recap of Steph and Paul's June 13th wedding celebration.

As I went through the images from Giving Tree Photography to select my favorites to highlight here, nearly every frame made me pause. More than I ever have, I stopped at each photo to admire the care and thought that went into planning this event. I recognized - because it was part of my job to spearhead them - the changes made to accommodate a global pandemic. I admired the smiles, tears, and embraces between each of the nine guests that made up this wedding and felt joy because I was there to witness these very things in real time and they were captured as genuinely as they unfolded.

But what really broke me is how I was fortunate enough to have had the final wedding of my planning career be this one.

In my decade of wedding planning for clients and couples around the world, with big and small budgets, large and intimate guest lists, feminine and colorful details, and romantic and polished visions, Steph and Paul's wedding checked every box on the list of what sets my heart ablaze. Betsi and I walked back to our cars that evening (at 11:00 pm mind you, a blessing in and of itself since larger weddings typically end for us wee into the next morning), both with tears running down our cheeks because we couldn't have ever predicted a sweeter end to this chapter and beautiful beginning to Steph and Paul's marriage.

I look over these photos and in the back of my mind there's a tiny voice that asks if perhaps I made the wrong choice to walk away from wedding planning. But there's another little voice, just a little louder than the first, that reminds me, a no now isn't a no forever. And so I smile knowing that this dot dot dot was as perfectly placed as it could have been.

Steph and Paul, curveball after curveball was thrown your way in this process, especially close to your wedding day unfolding, and despite your expected disappointment and sadness, you remained graceful and optimistic. You were the epitome of flexible and always willing to welcome a second, third, and sometimes fourth option for vendors, ideas, plans, and timelines. Leading up to the wedding, I often looked around me at colleagues working tirelessly with their clients to weather the literal storm of this pandemic, and then would look to you and thank heavens for the strong boat we managed to sail in together because it helped us take on the storm as a team. In my entire wedding planning career I have had countless highs and sweet spots. But this one quite possibly takes the cake.

My happiness is simply elevated because of yours, Steph and Paul.

Enjoy these remarkable photos from Giving Tree Photography, my friends. I have sprinkled in my commentary throughout the photos to illustrate how beautifully you can execute a wedding and celebrate a marriage even in a time of great restriction and unknowns.

Love is never cancelled. Here's proof.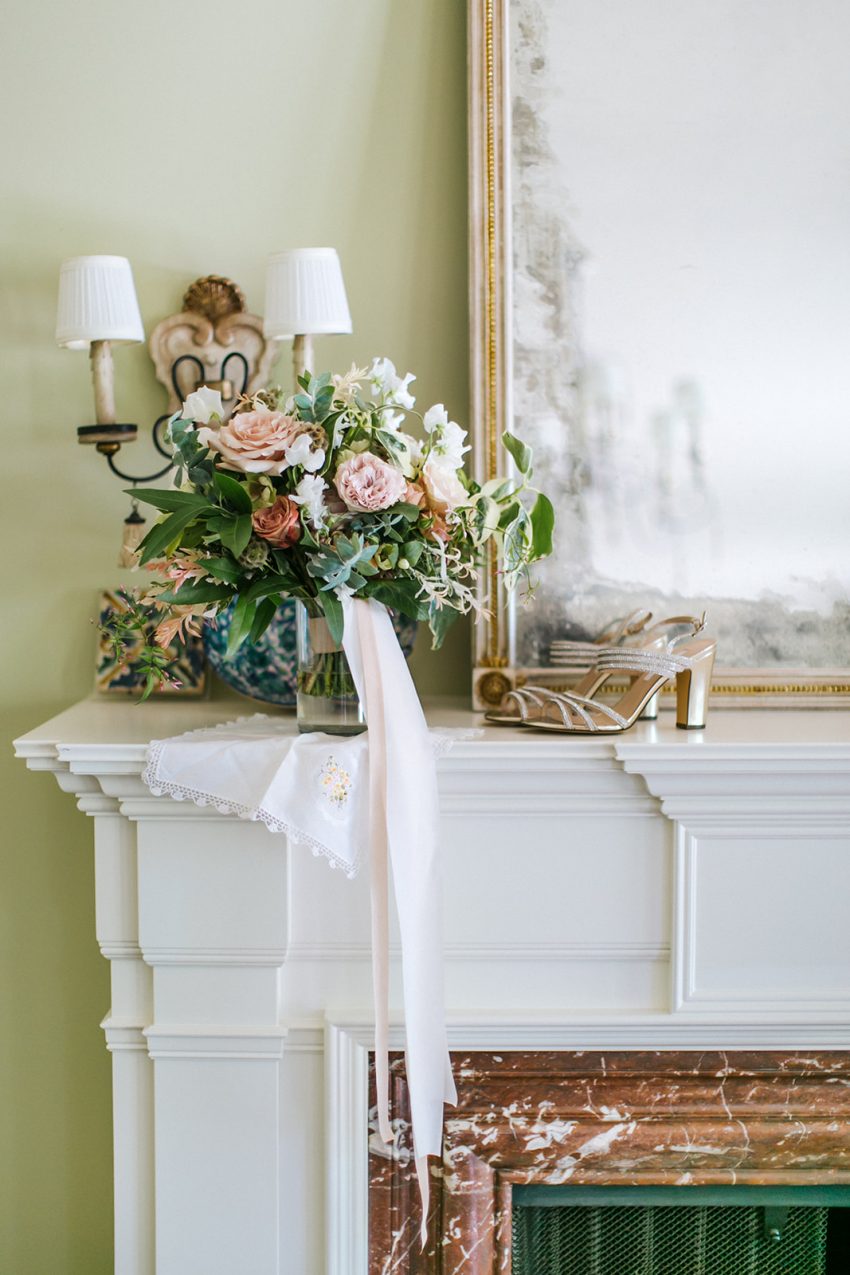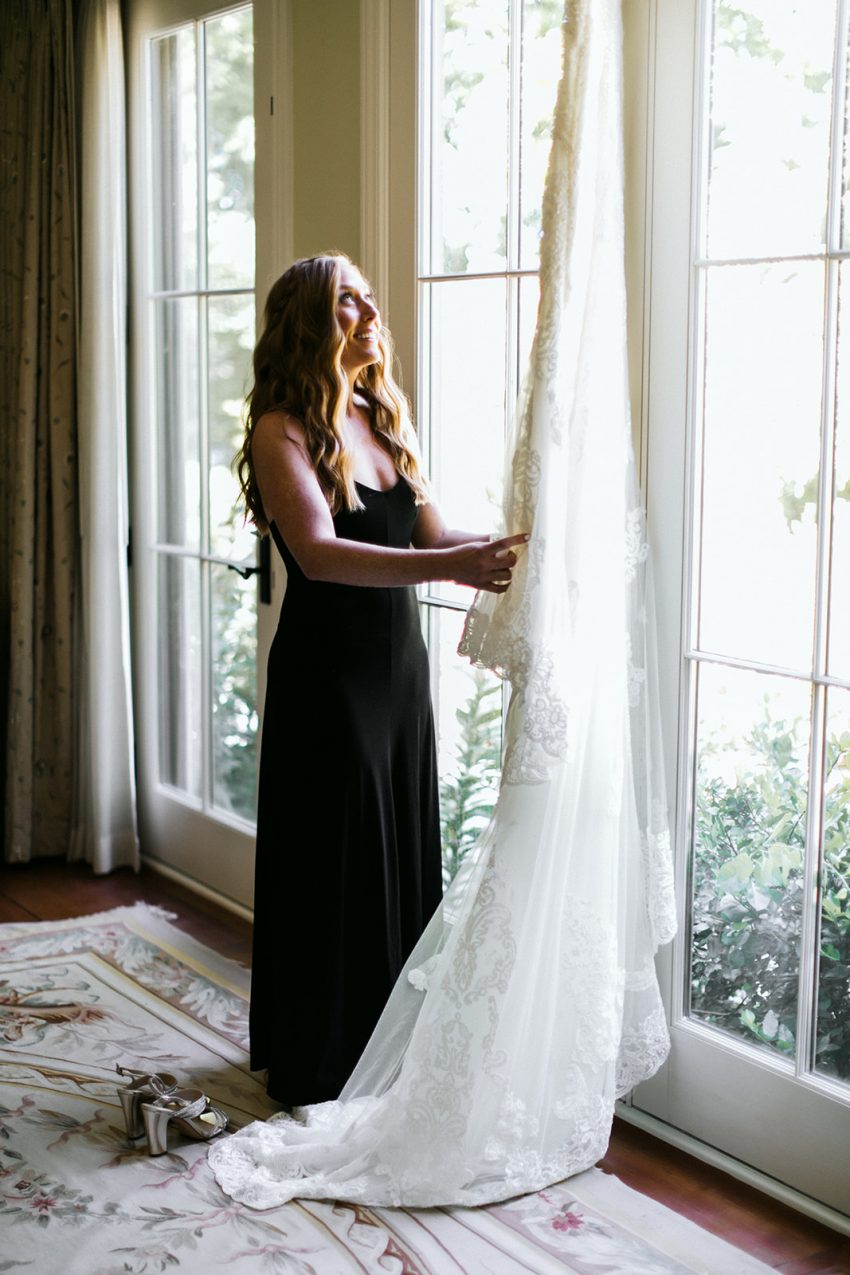 Ok buckle up! I have a lot of details to share about this wedding!

Steph and Paul hired me as their wedding planner in the summer of 2018. I was pregnant with Everett and about to go on my maternity leave. I took Steph and Paul on with the mutual understanding that before Ev was born in October we would nail down a venue to ensure the best wedding spot wasn't scooped up while I was out with a new baby. We secured a venue, got a few details in place, and then picked up with planning together again in January of 2019 when I was back in the office.

Our plans came together so seamlessly all of last year with minimal work to be done in 2020. As January and February of this year unfolded, we focused on simple timeline details and final decor choices, always keeping a close eye on the COVID-19 headlines in case the pandemic started to impact our plans in anyway. Beyond watching headlines and monitoring mandates, Paul is a physician and was and has been working at a hospital where he's had a firsthand look into the pandemic and how everything is really unfolding. Though it wasn't until the beginning of May, when at the time the wedding limit mandate was a maximum of ten guests, that we made the decision to massively change course with plans, while of course trying to keep as many original choices in tact as possible.

Some of the biggest changes we made?

• Changing the original 120+ person guest list to a guest list of only nine, which included both the bride and groom and their immediate families. This guestlist change required mailing wedding cancellation notices to all of the guests that received save the dates only months prior. These notices expressed regret for the cancellation but also made sure to note that a future party would be likely.

• Switching from an indoor venue in a location that was not extraordinarily special to the couple but instead served as a hot spot weekend hub for guests, to a private residence belonging to the groom's father. This location was not an option with the original guest list and therefore was never truly considered. However, with the change in plans we were able to now use the property in a beautiful way that not only felt extremely personal but allowed for various scenery transitions throughout the party.

• Considering how we can take each and every part of the celebration and make it pandemic-friendly but still special. The guest list and venue change obviously were huge ways to do just that but we also did things like require masks on vendors anytime they are indoors, personalized charcuterie boards for a seated cocktail hour, served drinks to order via a cocktail waitress instead of a walk-up bar, and serpentine tables for dinner to allow for ample space between parties / households without restricting conversation or intimacy.