We made it to May! Here's a look back at my April goals:

• Host an enjoyable and rewarding private workshop with AS (yes!)
• Execute a successful mock up and tasting with an August client
• Enjoy my spring pop up shop and sell remaining soap inventory
• Joyfully deliver E&L's design, decor, and floral proposal
• Get into a rhythm in the studio now that both boys have school (working on this!)
• Celebrate Andrew's birthday both simply and intentionally
• Experience Easter at our new church, this year as a family of four
• On the best weather day, work virtually at my fave coffee house (move)
• Truly and fully soak up our annual trip to Seaside, Florida! (done!)
• Brainstorm a suitable theme for Ev's first birthday party! (torn here!)
• Schedule a wedding friends Favorite Things Party for May
• Find an iron-rich, vegan chocolate chip cookie recipe! (help!)
• Enjoy our family photo session to celebrate Ev at 6 months
• Go on two kid-free midday lunch dates with my husband (major fail!)
Here are my May goals including rescheduled goals not completed from April!
Rescheduled goals:

• Get into a rhythm in the studio now that both boys have school
• On the best weather day, work virtually at my fave coffee house
• Find an iron-rich, vegan chocolate chip cookie recipe! (help!)
• Go on two kid-free midday lunch dates with my husband
• Clean out the cabinet beside the fireplace and under the bed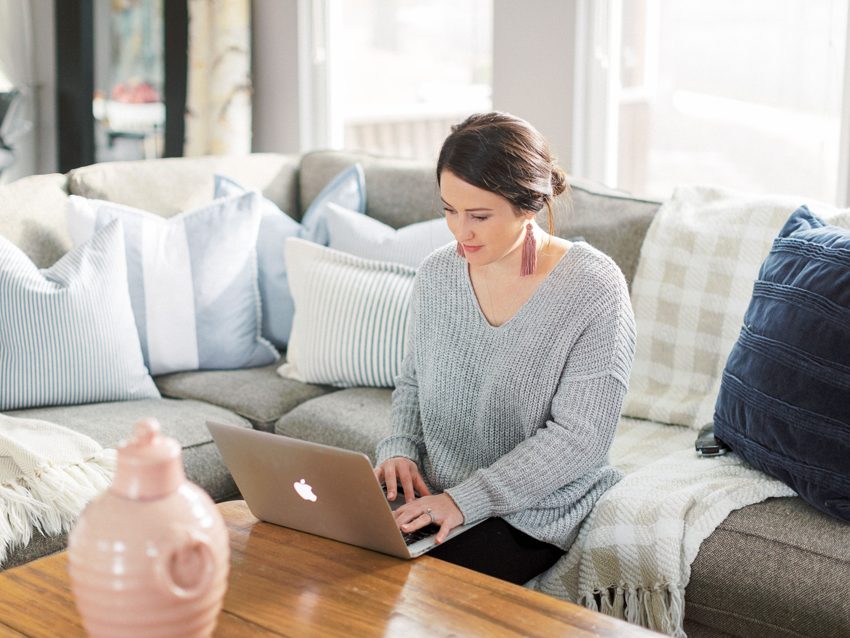 May 2019 goals:
• Begin tracking any daily progress on I Done This
• Make great progress on A&F's design and decor proposal
• Create a content outline for a special project in the works!
• Frame two photos from Seaside for the kitchen wall
• Frame a photo of Everett to add to our Legacy Wall
• Enjoy our Mother's Day trip to the local flower nursery
• Successfully execute a stunning floral mock up for F&A
• Celebrate my birthday simply and joyfully with family
• Finally tackle the big garage clean out and fit two cars in it
• Blog my perspective behind my Keeping the Peace vision
• Stretch my creative muscles at our end of the month editorial

Like I mentioned, May is one of my favorite months for so many fulfilling reasons. Our garden finally starts showing signs of growth (my peony shoots are already pretty tall), both Mother's Day and my birthday are within a week of one another come mid-month, wedding works starts to pick up in a different hands-on way, and there is so much to be done outside and around the house, a favorite task of my when it comes to 'housework'. Whatever you have planned this month I hope it's fruitful, friends! Leave a link to your May goals below so I can support you.

Xo